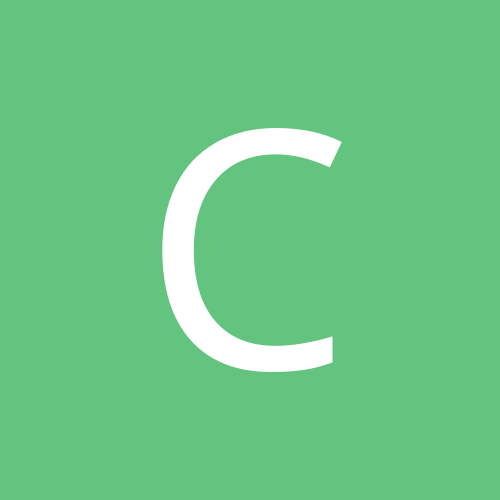 Content Count

13

Joined

Last visited
Community Reputation
0
Neutral
You're very welcome rphenix!

This morning again got a email notification when the camera switches from night to day mode so the adjusted settings (15fps > 20fps and lower level of motion detection) did not help. For now I'm already pleased with just 2 not important notifications per day.

Just took the time to check the settings and you were right about the maintenance settings so that problem is solved. Also I unscrewed the dome and check the position from the IR filter but as far as I can see and have the knowledge to judge, it seems fine. Could not see anything strange. The frame rate is set to 15fps and 1280x720 resolution. I will test it with 20fps. About the trigger time for motion detection, I could not find these settings in Synologys Surveillance Station. Anyone? *Edit. Found the settings for motion detection, also made some changes. thanks for the help guys!

Ok, will check it tonight. About the motion detection when he switches from day to night and vice versa, this is how the snapshot looks: Can somebody confirm that this is correct?

Thanks Coolie11 for the visual explanation of Maxicons answer. I will look into it tonight, sounds plausible. The only thing I don't understand that the rebooting started after the firmware update. Before that he did not do that.

I've got a 3 month old Dahua IPC-HDBW3300 with latest firmware (General_IPC-HX3XXX_Eng_P_V2.103.0000.0.R.20120724) but I'm having 2 problems with it. I use my Synology NAS as DVR. First problem, every night at 02.00AM the camera will disconnect and I get an automatic email. Right after that, within seconds, I receive an email that the camera is connected again. Second problem, every day when the camera switches from day > night mode (IR) or vice versa he sees it as an detection so I receive an email. I don't think this is normal. WIth these 2 problems I receive 4 emails a day and therefor I don't take them seriously anymore. I'm quiet new with IP-cameras and I hope this is enough info to understand the problems. If not, please reply and ask your questions. Thanks.

Thanks buellwinkle for the explanation about the lens. I understand what you saying about the angle but for me it's not important to recognize someone or something. I just want to be notified in case of motion because in that specific area no one has to be there except me and my wife with our cars. It's not an corridor or walkway for the mailman or such. And this works almost fine for now with Surveillance Station from my Synology NAS. For now I just can't get the setting right with email and/or sms function in SS but I didn't really tried If I had the chance to do it all over (building my house I mean) I would pick some different angels for the cameras because now I know more about cctv than 1,5 years ago when I had to pick an angle to provide the cables for the cameras. Everyone has got a learning curve right For those who are interested, you can download the firmware I got from my vendor here: https://www.dropbox.com/s/oed7w6jk9vyskob/General_IPC-HX3XXX_Eng_P_V2.103.0000.0.R.20120724.bin

Great suggestion Teknologs! I'm sure a lot of people are thankful for this! You can download the firmware I received from my vendor for my IPC-HDBW3300 here: https://www.dropbox.com/s/oed7w6jk9vyskob/General_IPC-HX3XXX_Eng_P_V2.103.0000.0.R.20120724.bin

I finally got the image quality right but I'm a bit disappointed about the range of the camera. Here's an image: 6tcqnr3BH4s It's the front of my house/garagedoor seen from above. The white square is the stucco facade and the black square on the rightcorner below is a window. The grey part is my driveway. The purpose of the camera is to see the garage door and notify me if there's any movement because the garage is in my basement. The camera almost covers the 6 meters wide driveway but not completely which I prefer. The camera hangs 6 meters above the driveway. Is it possible to change the lens in this camera? If so is this one suitable: http://www.dx.com/p/replacement-fixed-iris-wide-angle-lens-for-cctv-camera-2-8mm-51866?rt=1&p=2&m=2&r=3&k=1&t=1&s=47018&u=51866

I bought it 3 weeks ago (China) and had firmware version: 2.100.0000.1.R : build 2011-10-27. I received firmware version from my vendor: 2.103.0000.0.R, build : 2012-07-24 No need for me too upload because I see that b44kwz offers the same. Great that everyone is helping each other here. For the moment I am struggling/testing with the settings in combination with my Synology NAS but besides that great camera!

Great post! I've just asked my vendor for the new firmware for the IPC-HDBW3300 because my new camera keeps forgetting his static IP, I hope new firmware fixes this. If I receive the firmware I'll post it.

Hmmm this is not worth the risk To the 4cm isolation, that's about 12" I think. I'm going to look for a mounting base. Does Dahua have any?

Ok here goes, first post and new to CCTV products. After reading a lot of reviews and tips on this and many others websites I ordered a Dahua IPC-HDBW3300 from China (fyi, I live in Belgium, Europe). Yesterday I received the camera and first impression is good. Looks and feels like a real solid and firm product. It was also the first time I've bought something in China but so far everything looks great and I think I'll be satisfied with the camera as well when it's installed. But....the mounting is a problem. I want mount the dome at the ceiling but my whole house is in stucco and behind the stucco there is 4cm of isolation and then 30cm of concrete (in Belgium we make houses of concrete not just wood). So to be clear: 30cm concrete 4cm isolation 1cm stucco When I saw the reviews of the camera I noticed the pigtail on the photos and video but I thought I could remove this and just use the single CAT5E UTP I provided at the ceiling (thats hanging outside of the stucco). I could cut a big hole in the stucco, that is covered by the base of the camera, but that would be stupid. I've built this house 6 months ago and the stucco was very expensive and it would be stupid to damage it. I've opened the camera but there is no option to remove the pigtail and now I have the following question: Can I cut all the cables from pigtail besides the PoE cable? I only need the UTP PoE connection. If so, than a small hole will do for the PoE cable. I've already read the advice to use a junction box but that solution is not my preference because it's ugly. Thanks in advance!