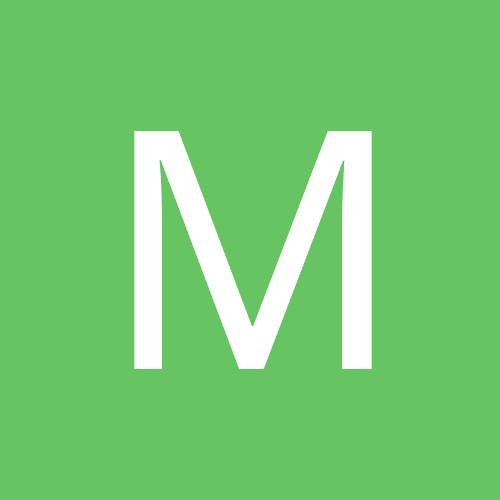 Content Count

12

Joined

Last visited
Community Reputation
0
Neutral
Recent Profile Visitors
The recent visitors block is disabled and is not being shown to other users.
Hi, I have read a lot of things and finally have no idea... What would you recommend me with a budget of 500€ ? I'am living in France. I'd like POE, NVR and something like 8 cameras Thank you !

I have read a lot of documents this night. I still don't understand a lot of things ! In the avtech H.265 NVR SERIES User Manual, there is many tables with "type 1", type 2", "model 1", "model 2", etc..."model 11". It is completely incompréhensible for me. For example, which avtech NVR is type1 model 3 ??? There is no explanation how to use the model and type information. And the product selector does not help. https://www.avtech.com.tw/SelectTool.aspx Select nvr and then more than 4ch and it says "no result". This is not serious ! I'am now looking at HIKVision...

Thank you for your answer tomcctv ! I 'am not sure to understand all, sorry I'am a newbie... You mean I won't receive notification on video motion detection event ? Because this is exactly what I need. I agree with you. I don't want to use a cloud service. I want all the records on a local HDD. I have understood that both AVH1109 and DGH1109 have a local HDD. Is this correct ? I did not read that they use a cloud service. My actual system uses coax and external power supply. This is difficult to install. 2 weeks ago someone has broken my car's window and has stolen all in my car. My KPD674 has detected the motion but did not send me a notification as this feature is not implemented. It has recorded only 30s of video and I can't see the face of the thief because of the low resolution of the cameras. This is why I want to buy a better DVR. I only know the make avtech but I would buy other make if this is better. One important thing is POE because it is more easy to install and I need 8 channels. Thank you !

Hi, I have a KPD674 since many years. I had a lot of problems with it and found solutions on this forum, thank you again ! Today I need more cameras, better quality image, POE and video push notification. So I'am interested in the AVH1109 or the DGH1109. I have red a lot of documents and I still can't understand the difference between AVH1109 and DGH1109. Can someone tell me if there is a difference ? According to the datasheets and the manuals they are the same ! Second question, it's a 9CH with 8ch POE. I can see 8 rj45 connectors. How is connected the 9th input ? Thank you.

Hi, Thanks for the answers. How does it work ? Is it like a virus that is in the DVR or only an attack from the internet ? If I flash the DVR, will it be OK again ? Maybe for a few days only ? I will write to AVTECH in order to ask a new firmware that corrects the flaw but as the KPD674 is an old model I think they won't make a new firmware.

Thanks for your answers. I already have a DDNS service, this is not the problem. The problem is that the local IP adress configured in the DVR is changed by someone or something. My local network adress is 192.168.xxxxxx But as I said, since a few days, if the DVR is connected to the network, the ip adress is changed like this : All values have been changed, not by me ! Thanks.

Hi, I have an AVTECH KPD674 DVR. It is connected to the network since 4 years and has always worked with eagleeyes. It is IP fix configured (no DHCP). Since 2 weks, when it is connected to the network, the IP adress and the gateway are changed. I removed the accounts, creted a new one with new login and new password but a few hours later the IP adress and gateway were changed. Any idea ? Could my DVR be hacked by someone ? Regards.

Hi, I did not find in the user manual, what are the "system event" recorded files. I've got one for each channel, each hour. When I click one of them, I get an empty .mov file which is 0 byte sized. Could someone explain to me ? Thank you.

Hi, I'd like to buy an AVTECH KPD677D DVR. I saw that the channel one is DCCS compatible. I 'am interrested in with the Samsung SCV-2081R camera witch is DCCS compatible. I read in this forum that it is better to have the same manufacturer for both DCCS DVR and DCCS camera. My question is : if the camera is DCCS and the DVR is DCCS, why aren't they compatible ? What can be wrong ? Thanks in advance for your response. Regards. Mika.

After looking at lorex web site, I agree that avtech KPD674 is better. I will buy this one. Thank you Tomcctv. Mikacctv.

Thanks for your response. There is a misunderstanding. I don't have yet the SUNLUXY. I want to buy it because it's cheaper than the AVTECH. I have used the AVTECH KPD674 and can say that it's a very useful and fine DVR. In other words, I'd like to know if the SUNLUXY is as good as the AVTECH. What I can say too, is that I had a look on the SUNLUXY website and it doesn't work very well... I can't get connection on it. Thanks.

Hello, A friend of mine showed me his KPD674 from avtech and its 4 cameras. I found this very interesting and decided to buy a similar product but a cheaper one. I'm interested in the SUNLUXY. http://www.sunluxy.com/p.html Can someone please tell me if its functionnality are like the ones in the KPD674 and if it is reliable ? And maybe someone could post some screenshots of the different menus ? Thanks in advance. Mikacctv.