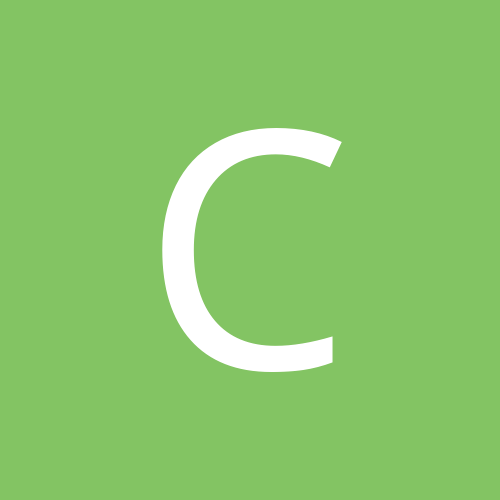 Content Count

57

Joined

Last visited
Everything posted by CamB
I have been running Milestone Essential for a while and I wanted to try a Hikvision NVR. I was wondering how I might be able to run both at the same time. All the cameras are going into my POE switch right now. How do I add the Hikvision NVR? Any help is greatly appreciated! Thanks

What I'm Looking For - NVR or better recommendation to address my issue with current system below - Able to accommodate up to 6 5MP IP cameras. Wanting to add 2 4MP Hikvision cams to my 3 ACTI 5MP cams - 2 weeks of storage - Works well with MAC - Easy to setup remote access with ATT Uverse Current System - 3 ACTI E73 5MP IP Cameras recording 24/7 - Dell Server Running Milestone Essential - ATT Uverse Router - Milestone for remote access - Dyndns in place of static IP Issues with Current System - Difficult to set up port forwarding when ATT has to replace the router - Only 1 TB of space - Server is very slow - Keeping up with security on the server Thanks!

I am running Milestone 2.1 with device pack 6.2. A security installer that I cannot reach installed this 3 years ago. I bought a new camera that I want to add. I have 2 out of 5 licenses available. I can add the camera to the management server, but it does not appear in the XProtect Smartview Client so I can add to a view. I tried contacting several Milestone resellers. Some tell me I need to upgrade, others tell me I need to buy an additional license, and I'm not sure who to listen to. Thanks in advance for your help!

Been doing some research on a home outdoor video surveillance system to keep an eye on my house when I'm away. I use exclusively Apple products so the hardware software to view remotely must be compatible with and optimized for iphone, ipad, and macs. My experience in trying to find a turnkey solution as been disappointing...and I do live in a major metropolitan area. Here's why the experience has been disappointing: - Installers all seem to have their own preferred brand of camera, nvr, and technology. Usually they are names like ICRealTime, 3S, etc. that don't seem to have the best reviews from my online research. Some even want to push me to analog vs. IP. Some also tell me that using Axis cameras would - Pricing is all over the board for 4 1.3MP Dome IP Cameras, NVR, POE Switch, Conduit, Cable, Labor ($3,000-$15,000) - Some tell me to just provide my own server...but I don't want to be responsible for buying, setting up and maintaining a server to be used for NVR. If something isn't working, it'll be a nightmare My research has surfaced Axis as the best name for quality of camera, warranty, and customer service. I don't need the Ferrari of IP cameras, but I do want something that is reliable and that a manufacturer will stand behind if something were to go wrong. I am open to alternatives... Now to my questions: - How do I go about identifying a reputable installer? - How do I know if the bids are fair? How much should a 4 outdoor IP camera system cost? - Should I just buy the equipment myself and hire an installer? If so, so much should installation and setup cost?

Is an alarm system needed if you have exterior cameras?

One particular Acti Camera that I have goes offline every 3 weeks. The only way to correct it seems to be power cycling the POE switch. Any idea as to what the culprit might be...and how to troubleshoot this? No problems with the other ACTI cameras.

Problem is back. Same camera. In reviewing this thread, looks like others have had problems with the camera being the furthest away from the switch.

Hi, I'm looking for a video intercom system to replace my broken doorbell. I was looking at the Aiphone JK series, but am having difficulty finding an installer in the SF Bay Area. Most don't seem to want to work with Aiphone and dismiss it as being too expensive or too small of a project. Are there other alternatives that I should look at? Thanks!

If you just want inside cams and don't want to mess with port fowarding, forget the Foscam and get a few Dropcams. They work right out of the box after being connected to WiFi. Just make sure you have fast internet via Comcast, WebPass, etc...as more than 4 of these cameras could suck up alot of your bandwidth.

Just one door and one base station in the bedroom on the same floor.

Unfortunately, I am not that experienced with electrical work. I don't want to be drilling holes through my house without a high degree of confidence with what I'm doing. I wish I was that handy... Spoke to a few electrical/security contractors and they are quoting about $2000 for the unit, wiring, and installation.

Does it sound right that my Milestone Server with 1TB of storage would be only able to retain 1 week of data? I have 3 5MP cameras hooked up recording constantly at default framerate and resolution. Installer told me that I should be able to have 30+ days with this setup. Obviously not the case, and installer is AWOL. Any ideas?

Thanks. Any idea what Stream 1 and Stream 2 mean on these Acti E73 cameras?

Sorry for the delayed reply. I was traveling and was unable to get onto the server to check the camera settings remotely. Here are the settings. Apparently there are 2 streams...whatever that means. I just checked the settings on a single camera. STREAM 1 Encoder type mjpeg Resolution 1920x1080 Frame Rate 30 Quality 70 STREAM 2 Encoder H.264 Resolution 1280x720 Frame Rate 5 Constant Bit Rate Video Max Bit Rate unlimited Video BIt Rate 2M 2 of 3 cameras record on motion, but with the wind, there seems to always be motion 1 of 3 cameras is continuously recording.

What's the best video door intercom system for a single family home? I would like day night vision and the ability to view on my iPhone. Is it as involved to install and setup with Milestone as IP cameras?

Specific to the networking piece of it. Why do I need to set up port forwarding, mess with firewalls, dhcp, etc...why can't it be as simple as a dropcam?

Have you tried power cycling the switch?

I have been able to remote into my windows box, but for some reason, it is not working today. I can connect to the box, but the login credentials are not working. I have not changed anything...and the only other person with this info is the security installer and his networking guy.

Thanks so much for the solid advice, MR2. I will do this today. I think the info you provided will really help other DIY'ers like me that don't do this sort of thing everyday.

Whatever you decide to select as your server, ensure that you have the proper security settings/software that still allow remote access, but will prevent server compromise. My server was comprised a few weeks after it was installed. Have no idea how it happened...

If Dropcam works for you, I would just stick with that. Just note that if you go over 4 dropcam's that are recording to the cloud continuously, it will severely impact your bandwidth. I have Dropcams too and are happy with them. No security issues.

I have the exact same implementation at two locations. The only difference is ATT vs Comcast for Internet. For some reason, I can only view the Comcast location when over wifi at work, but to view the ATT location, I have to switch wifi off. Any ideas why this is and how I can correct the ATT location?

Yes. Works fine at work over browser on Mac utilizing same network connection.

At the office no. I work for a large company, so I doubt they will tell me any of this or help troubleshoot a non-business related issue such as this.