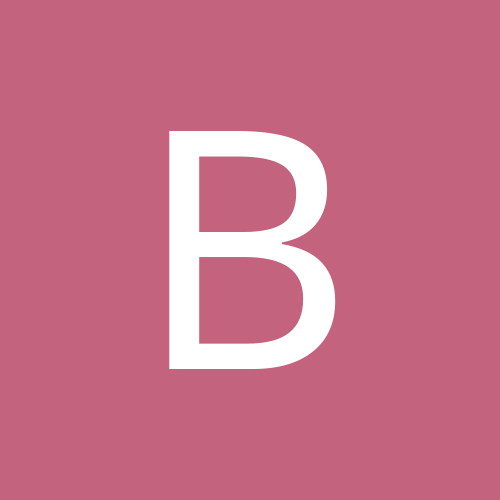 Content Count

24

Joined

Last visited
Community Reputation
0
Neutral
Recent Profile Visitors
The recent visitors block is disabled and is not being shown to other users.
😱😱😱 Well that means it should be using a lot of bandwidth if it keeps recording faces and sending data to Chinese data centers... Damn Chinese people. That's sooooo weird and spooky. Is this new? I mean is it to the new chips of newer XVRs / NVRs ? Well technically I am... Edit: I just unplugged my XVR ahahahahah

Hi again. When you talk about "Data" you mean face recognition? Because I don't use that and I don't think I am going to. I also thought that the face database was local. Isn't it? My system cost me about 500 dollars. DAHUA XVR5116HS-I2 + 5 cameras for now + some cables + adapters and more. I am adding 3 more next month. Could you please explain to me a little bit more about the part of "the recorders network" ? I never used ethernet/internet on my previous dahua XVR but now I thought I would start to. Why should we shut it down / cut the connection when in home? Thank you.

Waste? Omg... Well I bought a DAHUA XVR5116HS-I2 a few hours ago along with 5 cameras and other tools for the setup. I am upgrading btw. My system so far - not thanks to dahua - but due to its existence has helped me in a few cases that people stole things from my yard. So yeah... If half of false alarms work I will be happy enough. I might post here or in a new post my thoughts after a couple of months. Thank you.

Hi forum, as a follow up to my previous post that hasn't been answered (here) I keep trying to understand a few things about Dahua and their Wizsense system. Reading this page doesn't really clear all the terms how / if / when and why some characteristics are in a device or not. (too many terms god). According to their product selector Wizsense can be found in: IP cameras - XVR Recorders -NVR Recorders. 1. MUST I use an IP Camera to have a "Wizsense" or not? 2. Can I have an XVR Wizsense used with a camera that does not have Wizsense? 3. My thought is that: (tell me if this is correct please) IP cameras with Wizsense integrated > use with any NVR without Wizsense integrated. XVR/NVR recorders with Wizsense integrated > use with any camera without Wizsense integrated. Please someone my head is about to explode. 😩 Thank you.

Hi Forum, Before I start I apologize for any mistakes you might find in my writing. I am not a native speaker so please be patient. This is probably going to be a big post but I am currently freaking out by the depth of the research I have made and still I am still unable to decide my final choice. I own a kind old DAHUA 4 Camera 720P CCTV system that have been working non stop for over 4 years now but it is time to change it. It has helped us before. Stolen items from our yard etc. But the house was secure. Main reason is the 720P and second reason the sooooo many false alarms I get all the time. Even when cars pass by and their lights hit my yard or my windows the alarms won't stop. Searching dahuasecurity.com I came across an amazing number of DVR/XVR/Whatever VR recorders and a lot A LOOOOT of cameras. Having in mind that I HATE IP cameras (don't know why I just like "analog" better) I went on to check "HDCVI Recorders". So trying to break down and understand what I need and why I looked up for the meaning of their series. (that took me a week lol) PoC Series – Power Over Coaxial so I will use less cabling. LOVE IT! Lite AI Series – Artificial Intelligent series that I am still confused about Cooper Series – Whatever this series does. Don't know. Haven't found. More than IP cameras I hate cables. Since we can't avoid at least 1 cable – so wireless isn't an option since power is needed – I thought OK let's go for the POC series. BUT… The POC series (according to a person I asked) does NOT have AI chip. Still supports SMD & IVS but NOT SMD Plus or Perimeter Protection. So I am thinking. Ok Dahua show me the differences between SMD and SMD+. Nothing. Not online not on youtube nothing! Then I get this: The Face Capture, Perimeter Protection, and IVS functions cannot be used at the same time, only one Analytics+ or IVS function can be used at a time. In addition, the Smart H.265+ and the Smart H.264+ cannot be used simultaneously with either an Analytics+ or an IVS feature. A sentence that I can not fully comprehend. Why? Why can't I use perimeter protection and also use IVS? Isn't that perimeter thing "INTELIGENT"??? And then this image: That doesn't make things 100% clear though I understand that I need some kind of IVS/SMD? Isn't SMD Intelligent again? Please Dahua make things easier for stupid people like me. So… after research I've made 3 groups of products. 1 POC, 1 normal with AI (for pricing reasons) and 1 POE with AI. (Yes I know I hate ethernet but whatever). Some of the items you might see here may be outdated but this is what exist in my marketplace at the moment. So closing my post the big question is. Will POC work for me? Will I be able to eliminate false alarms and search only for people after a day or so in my XVR even with no SMD+? (Sorry I find it confusing to understand the differences between SMD, SMD+, IVS) Thank you in advance.

Hi. A 4 way network switch is all you need ..... It will replace your router https://www.amazon.co.uk/NETGEAR-GS105UK-Gigabit-Unmanaged-Ethernet/dp/B0000E5SEQ/ref=sr_1_1?s=computers&ie=UTF8&qid=1467885768&sr=1-1&keywords=4+port+gigabit+ethernet+switch Thank you for your quick reply. Do switches like this transmit wifi signal? My cams are outside the house and it's impossible to run them through ethernet cable.

I have a 4 camera setup in my router (4 static ip one in each camera) but since I need to shut down my PC I bought an NVR. Another reason is because I need my cameras to be offline. So, we must not use the router because it is online. My NVR does not transmit any WIFI signal (I thought it would) and I am stuck. I don't know how to setup the system now. It should transmit a signal so I could tell the cameras to connect to this Wireless signal. But it doesn't! Is there a tutorial for a router-less nvr system? How do I move on? Or maybe only some NVR's transmit signal?

I wouldn't know. With Whiteshark it's all greek to me. I don't understand it.

How about what model camera you are using? SZSINOCAM SN-IPC-4015SW-EU

Someone? Anyone? Am I the first one to scan for the camera ports?

Hello. Sorry if my English are so and so. I am not a native speaker. I have recently set up a 4 camera CCTV system that is currently running on my PC (like 5fps real time and hardly 8-10 fps recording) and I am going to buy a NVR buy anyway back to the subject. I am giving you a port scan print screen of one of my cameras. Is it normal for the cameras to use that many ports? Oh and let me translate: Left column ???????? = Service - Right column ???????????? = Details

The only thing I understood from your message was "Hi". hahaha I will look into it though. Quick question. Do you know if it's a common thing for Chinese brands to work this way with e-video? Or do all IP cameras do that? Even expensive hi end like Samsung, Sony etc? Yes it is a new thing ......p2p setup .... Makes it easy for people to setup there own system .... But it is turning out to be a bad thing it's more about information collecting E-video and ezviz are always in the security news at the moment with people having problems omg. It really wouldn't be a big problem if I could change the login information. For some reason it's admin/admin and this is so dangerous. Anyone who might find my ip can access my feed. Any idea how we change it since it's hard to disable it? I have contacted sinocam but maybe someone knows better in here. After all no one in the Chinese market is known for their English Instructions. Like me

The only thing I understood from your message was "Hi". hahaha I will look into it though. Quick question. Do you know if it's a common thing for Chinese brands to work this way with e-video? Or do all IP cameras do that? Even expensive hi end like Samsung, Sony etc?

This is a magic reply! This is exactly my problem only I could not find a way to write it. This e-video never stops broadcasting. And to make things even worse, even now that I found a way to change the password for local login, the e-video login settings remain the same. And that is admin/admin! how do we turn this e-video off??!!

Hi, I am not in China. I live in Greece. I do understand that DDNS apply to my network. DDNS tells the DNS service what my IP is so yes it (they) can gain access to my network. My Router is locked so there is at least some kind of security but again I feel unsafe. I don't use any DVR (NVR) yet just my PC for the time. Isn't DYNDNS (dyn.com) safe? It looks legit. The camera has dyn.com as an option too. Static IP is costly in all of our ISPs in Greece.