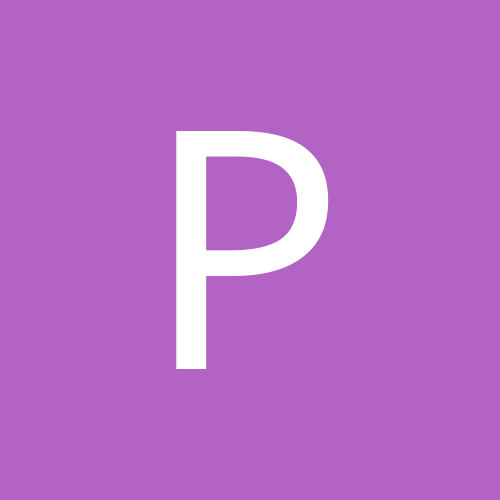 Content Count

108

Joined

Last visited
Everything posted by prairietech
You would need to provide that actual detector for the substance you want to detect. Then an input device would need to connect the sensor into Genetec. We use HID products and they have a input module V200 that has 16 supervised inputs. I believe these are all dry contact inputs so a simple normally open or closed will work. Once the V200 is installed as an entity, you can send emails or on screen notifications to computer work stations that are monitoring the system. But is this all you want Genetec to do? Any cameras or door control? The V200 is normally used with a Cloud Link. The Cloud Link supports door controllers and is a self contained microcomputer that communicates with the main Genetec directory server. But if all you want to do is monitor gas, oil, water, etc., the Genetec software is an extreme overkill.

Leak detection? Like in a memory leak or water leak?

I've been certified with Genetec video and access control for several years now and think you made the right decision. I always deal direct with tech support and usually the wait time is fairly short. Or they will call you back instead of sitting on hold. Tech support generally will want to remote into the system and they normally have a solution fairly quickly. Don't be discouraged by the initial call center. Once you get certified and an ID number, calling for technical support is a different environment. The software can be overwhelming at first. There is a lot of flexibility and that means lots of modules to sort through. The video side is very robust, mostly simple and seldom causes any issues. The door access side does have it quirks but that is mainly due to third party vendors of door controllers not playing nice at times. I never know how complicated unlocking a door could be!

Check out most Axis brand camera models and their free Camera Companion software.

Genetec, what version? How are you trying to view? Web page or android app? If using the app, do you have ports 8100 and 8101 open?

Just port 80. Sounds like something in your router is not cooperating. For the fun of it, what happens if you open the DMZ to the 1001?

https://hackaday.com/2018/03/28/improving-controls-for-a-camera-slider-kit/ Maybe some ideas?

You mention wireless APs. Would the IP camera also be wireless? Could the camera sled be self contained with a battery to power the camera? Probably not if this is a long term application. I think you would be better off using another motor to pull the camera. Not sure if a built in panning wheel would be strong enough to pull the camera along the rail. Is this outdoors? Moisture could present a slippage issue using a friction wheel.

I found several hits using the google search of video camera rail system diy Is this what you had in mind?

SET 1, 99, enter will program the current position as Preset 1 But the SET command is a button on the joystick control box. Then you can go into the on screen PTZ Setup menu and set the camera to move to Preset 1 after a period of inactivity. The period of inactivity is also set from the PTZ Setup menu. This effectively sets Preset 1 as Home since the camera will return to this position after the user stops moving the camera to other positions. It should also go to this position after initial power up. But to get into the on screen menu you use the joystick control box to send: OFF-90-ENTER then ON-46-ENTER to bring up the on screen menu. If you figure out how to do all of this without using the Philips/Bosch joystick controller, be sure to let us know.

Yes but you will have to send the 485 commands using the Philips/Bosch communications protocol (Bi-phase). Pelco protocol is available but I think it has to be enabled first. The only way to enable it is via the Philips/Bosch protocol.

I've always used a joystick to do the programming. A dvr might work but it would have to be connected via the serial port using the correct Bosch protocol to bring up the menu and commands which will appear on the ptz cameras video screen.

I believe Preset 1 can become the Home position if you set it as the preset to go to after a period of inactivity. SET 1, 99, enter will program the current position as Preset 1 Then you can go into the PTZ Setup menu and set the camera to move to Preset 1 after a period of inactivity. The period of inactivity is also set from the PTZ Setup menu.

http://resource.boschsecurity.com/documents/AutoDome_600_Operation_Manual_enUS_9007201731385867.pdf Bottom of page 59

I'm in the USA. You could probably pop the clear dome off and move it the the location you want. However on the next power cycle, the camera will move and return to the Home position it was previously programmed to move to.

I don't believe the Pelco protocol is turned on by default in the Bosch camera. It is probably expecting to communicate via it's native Philips/Bosch Bi-Phase protocol. Unfortunately I don't know a way to change this in the cameras without first communicating with the camera via Bi-Phase. There is a joystick control that is used to do this. I have a 600 series currently controlled manually with the Bosch joystick control box. It has an interface box with a DB-9 serial connector. The serial connector would then connect to your DVR. The joystick control has a numeric keypad on it that is used to enter commands to the camera. An on-screen menu appears and you are able to navigate the menu using the joystick and keypad. There is a menu selection for Pelco. I have a spare joystick control if you are interested.

If your still using an analog video DVR, it's past time to upgrade that too. The improvement in picture quality is going to blow you away once you get analog out of the picture (no pun intended). There are many IP base software programs that will run on Windows or Linux based computers. I prefer Digital Watchdog Spectrum software installed on a Windows machine. However I'm sure there are other's just as good.

Lots of google search results. Here's one: http://www.decadenet.com/bob4/bob4.html

Instead of switching out encoder / decoders, I think it is time to change out the analog cameras and replace them with IP. Those IP cameras can be directly carried by the existing 5.8 GHz digital system eliminating the need for your existing analog to digital and back again conversion. Thus removing another piece of gear in the chain. If you want to keep the analog cameras, I would strongly suggest the Axis brand of encoders and decoders.

Linwood, be sure to share with us how they respond. A couple of years ago I stumbled across Digital Watchdog software compiled for the Raspberry Pi. I loaded it up and it worked fine. I only had 4 cameras so not much load. When I inquired about getting recording licenses, I was told that version was accidentally released on their site and was available only for OEM in large quantities.

Try Digital Watchdog Spectrum software instead. It's the same software with different branding at more affordable cost. It is also available in Windows and Linux. You can download for free and see live views of yours cameras. To record, a one time license fee per camera is required. I have found these licenses on ebay and other online distributors for around $80 per camera. There is also a 4 camera free 30 demo license you can activate after installing the software. The motion search feature is extremely easy to use and fun to use.

I'm guessing your POE inserter for your wifi AP is made just for that device. The Cisco unit you ordered should work fine. With the cover off, the camera should have a visible push button or a small hole to insert the end of a paperclip through. You should be able to feel and hear the switch click if using the paperclip. Press and hold either button while applying power to the camera for about 20-30 seconds then release. This should set the camera back to factory default. The camera will now be in dhcp mode so if it is connected to a router with dhcp, it will pull an IP address. It would be preferable not to connect it to a dhcp router but rather connect to the camera direct with another computer/laptop that is set to a static address of 192.168.0.91. Then using Chrome or Firefox, go to IP address 192.168.0.90 which is the default address of the camera. User name is root and the password is pass. Next you should see a Live View from the camera and have access to the Setup menu. I install Axis cameras daily so if you have any questions, I should be notified of your reply to this post. Or maybe send me a private message (PM) if that works on this forum?

You only need one POE injector / switch within 100 meters of the camera. Then every 100 meters back toward the NVR, just install a switch. These switches do not need to have POE.

Yes, install a power supply for the lock and your problem should go away. I had the same thing happening using some 9400 rim strikes. 90% of the time they would work. The other 10% of the time the customer was not happy. Now I aways use the A1001 to just drive a relay to switch the lock with another supply.

I have a serial to bi-phase converter box made by Bosch that should work. It was retired when the Bosch G3 PTZ was replaced with a digital PTZ. Send me a private message and we can exchange emails.