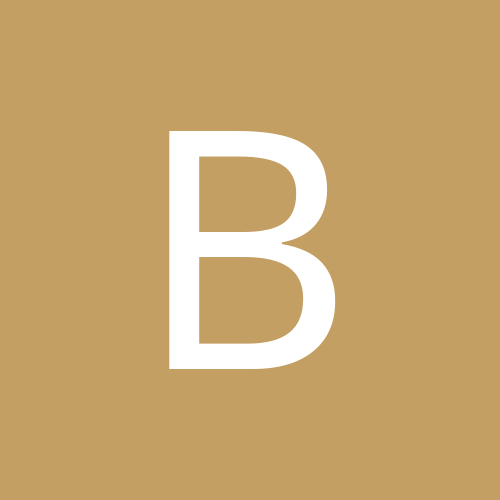 Content Count

54

Joined

Last visited
Everything posted by bbqbrisket
I can no longer log in to my DVR on my PC or other device. I can access it directly at the DVR. I Can also see video/cameras on devices (meye) but cannot gain access directly with DVR ip address for changes on either PC or other device. I thought it might be the router but I cannot connect with ip address direct with ethernet, so router seems to be OK. Note: DVR is unbranded with no serial numbers. any help is appreciated.

Code calculator_2 A godsent. Thrilled to death Thanks all.

I can get into the login page on my DVR but after logging either locally on my PC with the DVR ip address or remotely on my phone with my ip address, I just get a blank screen with a listing of my cameras on the left. When I select a camera, nothing shows up. appreciate any help thanks

Oh, cool so most everything is set up correctly if you can see. I do have a learning disability and do not want to be argumentative so I apologize if I sound like I am. So it is very difficult for me to understand and process instructions and I'm still not clear what I have to do on my end. I have always thought "programs" were for computers and "apps" were for devices like phones. Are you saying I should uninstall the app on my phone and then reinstall it? I don't know of "Administrator" access on my phone. Maybe you can simplify for me a little more. Once again I do appreciate the help you are providing me.

After some new equipment was installed we are unable to remotely view security cameras from the DVR. Via local network they are visible. When attempting to connect remotely, a login page appears .. This didn't before as it went straight to the image viewing. Now even after logging in all we get is a blank screen with a left column showing the individual cameras. Clicking on those does not bring up an image. Can post pics of settings if needed. Thanks for any help.

Not using or going into PC remotely. PC is out of the loop. I'm Going directly to DVR via a router.

Thanks for your response but my issue is with remote viewing not local network

Your absolutely correct. Thank you much for all your help.

Thank you for responding to my issue. I may have the wrong forum.

Are you talking about my PC browser or device browser? My problem is on my device for remote viewing not local.

So if you log in to my ip (whatsmyip) from my pc it is: 73.226.173.54 (you can try this) What I'm seeing is my login page. Which makes me think the port is open. If I actually in, I see the screen attached below. If I select a camera, nothing happens or a blank screen shows up.

Hey thanks for the response. Not sure what is meant by "program". Which program? I will also post some pics of Port Forwarding, and DVR input for review in a little while thanks

Have been using Xmeye that works ok on local network and has also been set up for "mobile monitor" with mobile port Ports have been forwarded as usual. If I can get into the login page remotely with the ip address, I would guess that the port is open.

I used to have "Netsurvellance" on my Internet Explorer that opened up to view cameras and select playback. With changes from Explorer, I now have to see my cameras with Quicktime. Whenever I login to the DVR IP, it automatically has me sign in with the Quicktime screen and I cannot do playback on this. Is there anything else I can download or install that will allow me to playback and control the DVR? thanks

I see on my dvr there is a ftp or http port, a media port and a mobile port. Do all 3 of these ports need to be forwarded for remote viewing? Thanks

Can receive local set up on camera app but not successful on remote app settings. I have used "no-ip" before but no longer since Comcast installed their Technicolor combo modem/router. any help is appreciated.

After I put modem into bridge mode I could not get into the Advanced tab. I called Xfinity and they couldn't get into it remotely either. So,they are coming out tomorrow to replace the modem/router. Don't know if that will do any good but we'll see tomorrow afternoon.

Here's what I have done. I have Enabled Bridge mode on the modem. I was unable to log back in to the modem router so I did a hard reset of the the modem/router. I can now get back in to it but I can no longer log in to the dvr. next.

re canyouseeme it cannot find me (the ip address via the port)

using the external ip, can I use that locally or does it have to be a remote connection away from my router?

A full reset of the router did not change the ability to get out of the xfinity DDNS. I tried sometime ago this before and I think xfinity would like people to use their installed security system and use the DYN.org and so they will not unlock it.

I was confused re port forwarding before and it doesn't seem like it's gotten any clearer over time. So here's what I have on input of various devices. 1. my no-ip dns is "bbqbrisket.ddns.net" ip address is 73.198.153.162 2. my combination modem/router is an xfinity technicolor TC8305C ip 10.0.0.1 the modem/router does not allow for any input of any ddns other than from "DYDNS.ORG" so I do not have te option of changing it to the "no-ip". Note: that the image shows the DDNS enabled. 3. I've shown a shot of the port forwarding settings on the router to the DVR all with pretty much the same settings except for the port itself. As for any default ports or port settings in general on the xfinity modem, I have not been able to locate where they would be within. 4. DVR ip is 10.0.0.3 mobil port is 34599 http port 80 ftp is ftp://73.198.153.162 on port 34599 how does this appear to you? are you almost or already burned out with this?

I purchased the dvr and ip camera a little over 2 years ago. I contacted the distribution company where purchased inquiring about the accuracy of the serial id's on the dvr and ip camera and I was told that they are "unreliable". So, I guess I struck out on this avenue as well. Does that leave me with only a port forwarding option and a DDNS ?

Well, this is the info I got from going into the DVR and the ip camera I was not able to get them to come up with serial id's via meye cloud especially now that I know it's different than a DDNS and I should be able to get locally as well. If they don't look good to you and you cant gain access either, I will contact dealer/distributor tomorrow and verify.