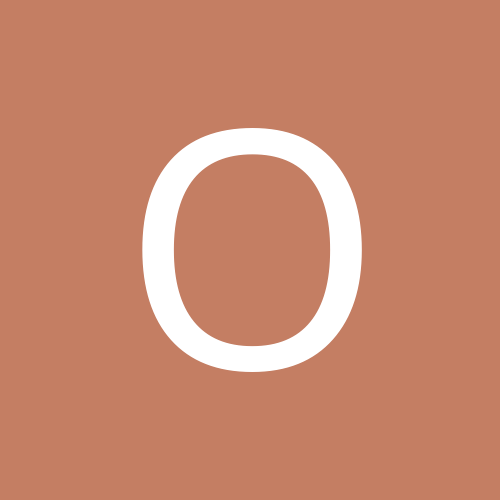 Content Count

37

Joined

Last visited
Community Reputation
0
Neutral
Hi All, I haven't made the jump yet as other priorities have arisen. I'm seeing DVR's like the Hikvision DS-7204HUI-K1 in my quotes. I'm coming from old Avermedia NV-5000 card and software which I thought was awesome but these small Hikvision 'VCR looking' thingy's look like junk. They are likely half empty metal boxes. Is the software in these tiny things intuitive, up to date and well laid out? The PCB in these boxea is the size of my TV remote control, so I have my doubts on the quality. Hikvision has never seemed attractive to me perhaps due to all that china surveillance bugs that were found in them a while back. Thanks in advance,

I would be totally happy with five megapixel cameras. I want to use my PC As the DVR. My understanding is that I need some kind of converter/encoder and this was expensive. The other option i was given is hikevision or something like that.

I just need cameras and a new system and thought that IP would be a nice upgrade. It's $700 CAD in labour to run the cat5e cable so if I could stay with coax that would save me a bundle. It seems I will need to call Digital Watchdog and ask for a specific converter recommendation.

HD908. Good to know. I am liking their software. I assume you can use any cameras with it as long as you pay the per licence fee. My installer is quoting 2MP and the price is coming in quite high. I think this 2MP is pretty crappy considering there is much higher MP available today. Is 8MP too high for a small, one man retail electronics shop? I guess it likely comes down to my budget....

It seems DW offers their 'enterprise' software to everyone that uses their product. Does anyone here use it or have an opinion on their offerings? Avigilon is another company I'm comparing.

I appreciate the feedback. Since you have not provided any requested links to cheaper encoders which that you mention or any alternatives to a quality, fully functional VMS, I'm going to assume the $400 CAD with IP cameras option is my least stressful path at this point and really not that much money at all considering those encoders will also cost money. IP seems to be the way of the future.

Send me a link to a converter that that would support 8 cameras for cheap. ( I'm currently starting with 4 cameras) It seems kinda silly to buy analog cameras when I'm starting fresh with no cameras right now. You keep saying paying a license fee is a thing of the past, What is my alternative?

The 8 channel converters I saw online were all pretty pricey. The cheaper ones only supported 1 or 2 channels. This Digital Watchdog system comes with management software (VMS), but you pay a one time licence fee of $100 per camera installed, so it seems that my VMS would cost me $400 CAD, Are there free VMS that would compete with Digital Watchdog? What do you mean by standalone storage, is that some kind of NAS box? I have no problem paying for Digital Watchdog if it offers improved, cool, easy to use features. They call themselves the industry leader, is this not the case?

We looked up those converter/encoder thingies and they cost almost $1000 so my installer is wanting to run cat5E and put in up to 5MP IP cameras. "there vms software is not 8mp or is there dvrs or nvrs so it might be best looking at 5mp " What is vms? I don't understand this sentence. We build computers and have them everywhere so I figured I could build a far more powerful PC for peanuts. The installer told me I would just need some labour, cams and licences for watchdog, tied into a network switch. Why would I want a standalone instead?

The NV5000 DVR PC was built by me. Will the 8MB HD cameras on coax look as good as the 8MP IP cameras using cat5e? I contacted a local security camera guy and he said I would need to attach a some expensive encoder/converter devices on the end of the cable if I stayed the coax route. He was originally thinking of running new cat5 but said he has to come take a look and check the length of the existing coax to see which method is better. At what point is coax too long of a run? They use the PC based watchdog system. Is this good?

I currently have the PC based Aver NV5000 with up to 8 BNC cameras hooked up using relatively new siamese Coaxial cable. My cameras have been stolen so I would like to upgrade my system to use HD 1080 type cameras. Can I still use this coax wiring setup that has been run within the walls to achieve 1080 HD or should I run different cable or maybe even go wireless? I assume I'll need to replace the NV5000 and obviously get new cams. I really liked the ease of interface and feature of the NV5000. Any recommendations on a HD1080 PC based system replacement would be appreciated. Maybe I should depart from PC based after 18 years?

I'm not sure what you mean by that last post. I find that i get more storage although the quality seems a bit more blurry to me.

I was thinking of just pointing a camera at a computer monitor from the ceiling. Not sure if this would work as I havent had a chance to try it.

Hello everybody.... Has anyone had experience recording CRT computer monitors? It's for a retail environment. We are having the strangest glitches occur lately and I would like to videotape what is going on the screen when things occur. Is refresh an issue? Thanks again.