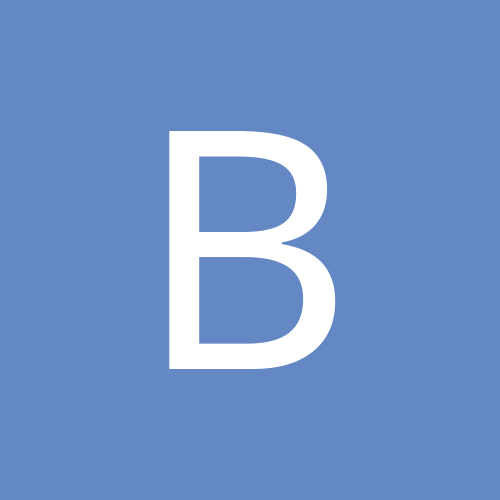 Content Count

28

Joined

Last visited
Community Reputation
0
Neutral
Recent Profile Visitors
The recent visitors block is disabled and is not being shown to other users.
Is it possible to send private messages to members of the forum?

Many thanks for the advice, "they come in resolution sizes 2-3-6- and 8mp … 8 megapixel being 4K." Would an electrician understand those terms? I suppose cheeky as it may be I'm looking for a proposal and would be prepared to pay for one.

You have helped in giving me a sense of direction during which I've already got lost by discovering that there appears no one in my area offering CCTV instillation services.

I just keyed, "nvr with iP cameras" into the Internet and what I saw interested me. Please don't take umbrage but it's no use telling me that I don't understand what I'm looking at or that giving a budget is the best place to start, I know that. Obviously I need professional advice that can create a proposal and cost it but I have no idea where in Oxfordshire I can find such a service although I recognise that it cost me. Maybe someone the forum might tell me.

So now I need some advice on actual systems and cost. I will look on the forum. Many thanks. Well, I just looked and the first thing I noticed were the words, "Analogue and Digital" and I'm stuffed.

So now I need some advice on actual systems and cost. I will look on the forum. Many thanks.

That makes me feel absolutely stupid because of course your absolutely right so many thanks. I'm a long retired HR Manager with no skills that could help me either find the appropriate kit or install it although I do use an electrician on a regular basis to add lighting so what next?

One at the front and one at the back of the bungalow.

I have no idea what the budget will be which Is why I came on the forum. Can phone cable be run underground as I suggested?

I have a bungalow sitting on a private service road the other side of which is a parking lock that I own so I should be all right there. I want a camera on the parking lot as it gives an open view of my bungalow covering everything.

Many thanks for your reply. I live in the County of Oxfordshire England. It looks as though I will have to dig a hole next to my bungalow close to an electrical contact, dig another one at our parking place twenty feet away and then find a builder with a device that will push a pipe between the two points above. So, now to start looking. At least an electrical contact there usable for electrically powered vehicles will add to the value of the property.

I was looking into installing a CCTV system a few years ago but never took it into a proposal. My primary reason for having one installed is my absolute hatred of thieves that think they have the right to rob and create mayhem by robbery so my primary inclination is not to deter them but to capture sufficient high quality photographic information that will lead to their apprehension and to do that I would like to use discreet cameras which surely must exist. Any information must be held in a safe depositary and must be capable of being able to be reviewed on our TV. I suspect rather than know that I require a camera covering the front of our bungalow preferably opposite our bungalow where there is no power which I suspect means a WFI system because I would prefer not having to dig a trench for power. I will also require a camera to cover the back of the bungalow. As I'm not to be trusted with dealing with electricity recommendations of installers would be helpful.

I recognise that CCTV may act as a deterrent and if that is the case then great but I'm just as interested in collecting information that will apprehend an unlawful entry to where I live and the best way for me to learn is to ask a few questions. Is it lawful to have a camera covering the front of where I live and park my car? Is there a camera or system that will capture an image in the dark? I doubt that I can afford a professional installation so what would a four camera system cost? What software and hardware does a CCTV computer require to capture camera images? Would anyone care to recommend a reasonable and not to expensive DIY CCTV system?

All right, all right I'm stuffed. This the reply from the consultant. "Unfortunately the way the Infra-red night vision works camera's can give off a slight red glow from the LEDs around the camera lens. Without these IR lights the cameras would be unable to operate in darkness and as this is a camera hardware feature it cannot be disabled." "Camera systems are designed to be as much a deterrent as recording devices, covert cameras are quite limited and few exist which would be suitable for outdoor use." As I said earlier, I'm not interested in deterring, I want to catch them and apart from sitting up all night with a shot gun there appears few options other than to let my dogs run free at night and I bet there's a law against that.

Knowing absolutely nothing about security devices or perimeter security I looked for a forum where I could ask a simple question and the response that I received was arrogant and insulting not a rant. I thank you for the advice that there is a reason why there almost no cctv cameras with 940nm IR because its weak and pointless in almost all cases. Now I would like to find out if there is any way to cover the requirement I have in mind. I do take offence when I receive the sort answers in the form that you offered. Good manners cost nothing. I did a more than quick Google search on the subject without finding the answer to my question other than the strange advice that to place notices where one sets up CCTV. I will now look for a security consultant who will offer a solution to my requirement which is to set up covert CCTV.