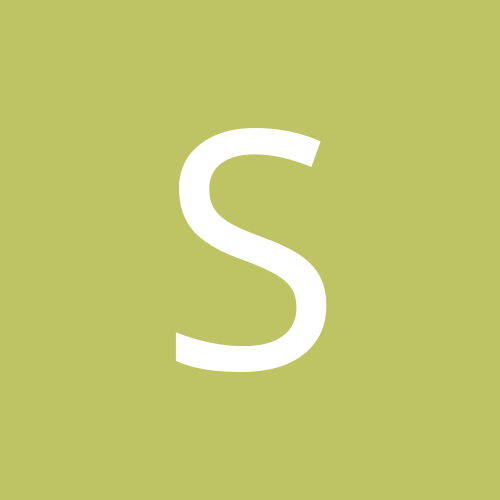 Content Count

665

Joined

Last visited
Community Reputation
0
Neutral
At those prices you have money left over to buy a can of spam.

What does this look like if the car has a smoked license plate cover? I've reviewed aprx 10 days worth of video... hundreds of vehicles not seen one yet. Also, we're catching plates coming AND going... we have front and rear plates in TX. Seen any printed plates? More seriously, what about temp tags and motorbike plates? Smaller writing.

Smoked plate covers are difficult to see through. At night with IR it's relatively good. During the day it's relatively good too. You have to watch out for that dusk/dawn twilight time where there's enough light to keep the IR off but not enough to keep a good shutter speed. The pro cameras should have that covered. This is bad enough with uncovered plates when you use a non-LPR camera to read plates. The smoked plate increased the amount of time that the plate is unviewable during the dusk/dawn hours. The smoked covers show up as darker, of course, so if your brightness/contrast etc are set to a good level for seeing regular plates then you may or may not see though smoked covers. This is one of the reasons I use multiple channels recording of the same image with the brightness/contrast set per-channel at the DVR. The three different settings give me more chances of hitting upon the right levels on at least one channel.

Most like that aren't DIYers though; they're gathering info to play the pros against each other and get bargain-basement quotes. Can you offer two quote levels? A simple quote with cam positions and generic specs is free, whereas a quote with specific hardware, lens settings and detail that took time to prepare would cost $100 (credited against the job if they go forward) I'll get competing quotes from contractors and I select based upon the rapport I develop with the contractor and the "vibe" I get from him or her, not he quote amount. Slimy sales approach is a deal-breaker. Down-to-earth normal guy who knows his stuff wins it every time. Having said that, I will NOT get a quote from a contractor with the intent to use that quote as a blueprint for a DIY install. That's like doing free consulting work...

What does this look like if the car has a smoked license plate cover?

I'm definitely in the D category. I do it because I enjoy the technical challenge of getting different types of shots. My stuff is not critical and if I screw something up then so be it. I'm under no deadline.

What do you want the cameras to do?

If your camera has the IRs built in then it will refect rain/snow etc. How about using a seperate IR illuminator mounted sever feet away from the camera but pointing at the same place? This will also help stop objects close to the camera from being washed out.

Couldn't find a camera that stated it had eclipse and negative. Also, the primary aim was to deal with the low contrast between the lettering and abckground on some plates. That is what I'm trying to fix with the negative feature. The headlights are a secondary concern and my current setup deal with headlights ok right now.

So here is what I have now with the CNB605 installed... Before: (day) After: (day) (The top plate is exposed as normal. The bottom plate has a smoked cover) After: (night) I need to get my hands on a printed plate to test it... Also, in my other thread I noted that the the combination of D/N mode in Night and WDR On causes the camera to black out for a split second every couple of seconds.

I just got a CNB 605 and set it up as my new LP camera. The lens has an 850nm filter on it. Something I noticed is that if I set the D/N mode to Night and set the WDR to ON then the screen goes dark for a split-second every couple of seconds. If I turn WDR it stops. If I turn D/N mode to Day then it stops. What gives?

I'm still trying to figure out why tomcctv keeps saying that a cif image is better than a d1 image in this configuration: You get interlacing with d1, sure. That's why you de-interlace. The 18% calculation works for D1 but does it work for cif? At 320 pixels wide that means the plate is ~60 pixels wide. IS that enough detail to read a plate? I'm be aiming for 35-40% plate/screen ratio if I was forced to use CIF. But I wouldn't use CIF, I'd use D1 on a DVR that has a good de-interlace tha is tuned for motion. (aver's de-interlace #2 works great for my needs). And as far as lens calculations go - they work as expected for my camera setup which is a standard camera with a standard lens and IR filter. I can't figure out what part of the LP camera would change the physics of light to a point where the CCD size plus focal length cannot determine the field of view. Is an LP camer not simply a higher shutter speed camera with a standard lens and an IR filter? Again, folks, you guys are the experts on here and I'm just a hobbyist, but I like to think I've learned enough to be competent. If there is some explanation why CIF at 29.97fps is better for LP capture than D1 at 29.97fps (which is then deinterlaced) then just tell me - don't leave me sitting here wondering why I'm being told I'm wrong when I point out that it is counter-intuitive. Same with the lens calculations... Is 16mm on a 1/3" ccd through an 850nm ir pass filter REALLY a different FOV than the same withouth the filter?

Agreed. That's why I moved my own LP camera to be mounted dead center on the driveway. However, the longer lens camera is almost triple the cost of the REG-X. And the reg-x IS spec'd for 50mph at 40deg looking down and 40 deg looking across the road. So although the image would undoubtably be *better* with the car driving directly away from the camera rather than past it at an angle... If the "past it as an angle" image is perfectly satisfactory then it wouldn't justify the extra cost of the bigger camera.

I don't think GIMP will help you in this case... The brightness and contrast is set on the DVR at before the image is recorded. I don't think you will get the same effect altering the resulting jpg image after the fact.

Why do you keep saying CIF gives better image than D1?? I don't get it...