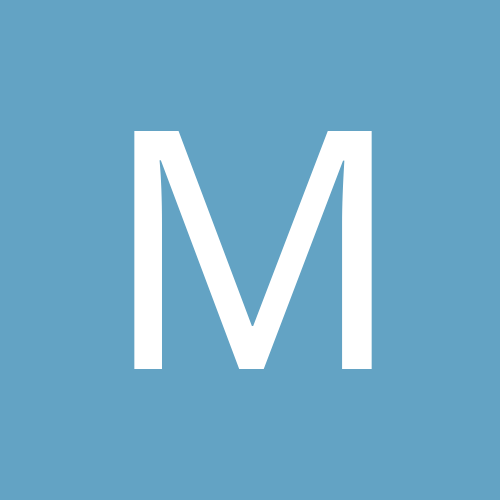 Content Count

317

Joined

Last visited
Community Reputation
0
Neutral
Recent Profile Visitors
The recent visitors block is disabled and is not being shown to other users.
Tying to help out a friend. He purchased and had installed from a CCTV business a Luma DVR LUM-501-NVR-CH 2 cameras where installed with the DVR. Trying to figure out what cameras I can buy online to finish out the 6 free channels. Googled the NVR and cant really find any information on it. I guess they keep it mysterious so that only installers can use them. Im guessing its a rebranded something. Anyone know what type of cameras I can use?

simplest way is to get a POE switch. All cameras will plug into switch, and cable from switch to PC.

Yes its a pain to run cat5 cables but once its done its done forever. Over the years you can upgrade your camers and dvr/nvr, but the cable stays the same. If you are on a tight budget imagine how much its gonna suck when you spend your money on a system that works poorly and now have no money left to do anything about it.

I dont really have any insight into how to view 4k video remotely. Is this for a home? a business? Indoors? Outdoors? Is there no one else who can view the 4k video on site when you are gone? You say that 30k worth of stuff was stolen. Keep in mind that cameras do not prevent theft (though one hopes it minimizes it). Even if you have the greatest cameras in the world capturing a theft, your stuff is still gone. Often time theives are completely covered head to toe. If you do get a face, its only beneficial if you know the person. Handing police a nameless face is pretty worthless. If you do catch them, often times your stuff is already gone (sold, pawned, traded, used up, trashed). They may go to jail, but you still dont have your stuff. My point is, if theft is a huge concern, nothing beats physical barriers. Steel, locks, bars, doors, etc. Also security systems that use lasers or body heat detecors that sound alarms when tripped. Security cameras are wonderful for a wide variety of reasons, but they only capture what has already taken place. Your stuff is gone by the time you review the footage, no matter how detailed that footage is.

https://www.lorextechnology.com/hd-ip-security-camera-system/surveillance-system-with-16-cameras/LN10804-1616W-1-p

So what did the Police say you could do about the situation?

You still need the router. You said you wanted it "hard wired into a wifi router." So the camera will plug into the router and the router will make it seen on your wireless network that your phone is also on. Any camera that has an ethernet port can do this.

I think you are over thinking this. If I am understanding you correctly, all you need is an IP camera. You would then use an app on your phone to view the camera.

Bulk cable is easier to run throughout a house because it doesnt have ends on it. Cable can fit through tighter spaces and smaller holes are drilled into the house. Also the ends tend to get caught on things when pulling the cable. Now once your cable is put into place, you would need to crimp cat5 connectors onto the ends. You need a crimper tool to do this and it does take a bit of practice. But its not rocket science and you will have a new skill.

That system is only 4 channel, so you'd max out at 4 cameras. Also 2 of the cameras are 2mp. The system I referenced is 8 channel and all 4 cameras are 3mp. Any system that has an onsite DVR/NVR can be used without internet. POE has nothing to do with it. Internet connectivity simply allows for the cameras to be viewed away from home.

You wont get much for $350. The system you referenced is sad, not even HD. Save up about $600 for something like this https://www.lorextechnology.com/hd-ip-security-camera-system/hd-security-camera-system-with-2k-recorder-weatherproof-cameras/LN10802-84W-1-p

For your situation, just get a game camera like hunters use. https://www.amazon.co.uk/s/ref=nb_sb_noss?url=search-alias%3Daps&field-keywords=game+cameras

The price of $469 does not include a hard drive. If you add a 2TB hard drive, the price is $587. Also that system is maxed out at 4 cameras. The Lorex system I references allows for up to 8 cameras should you ever want to add more.

Yes those cables are fine. Your future upgrade will only be limited by the fact that its BNC cables and not able to use IP systems.

https://www.lorextechnology.com/hd-ip-security-camera-system/hd-security-camera-system-with-2k-recorder-weatherproof-cameras/LN10802-84W-1-p There is a 10% off sale, so this system would be just over your budget after discount. Be aware that if your cameras are outside and you setup motion notifications, you may be getting notifications all day long from grass moving, trees moving, birds, clouds, sticks, changes in lighting, etc.