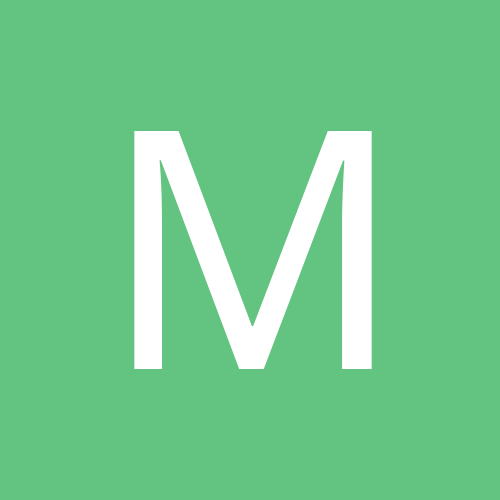 Content Count

321

Joined

Last visited
Community Reputation
0
Neutral
POE means power over ethernet or simply that power is in the Ethernet cable. POE is about 48V...

Works on either 12VDC or POE. Not sure on using both together as some heat would need to be dissipated...

I have been making my own BNC cables for almost 40 years. Back in the day, when copper was cheap, the center conductor was 100% copper. Belden was the king of coaxial and there was almost no competition. Today, Belden has followed the herd and also manufacture coaxial with CCS (copper coated steel) conductor. If you can't beat them, better join them I guess?? Also, Rubbermaid (a brand that used to be known for quality) has followed the herd with crap quality plastic to compete. When purchasing RG59/U coaxial cable, I recommend testing the center conductor with magnet and scraping/sanding/filing to make sure that you are getting 100% copper...

What is the night-time lighting like near the observatory? Do you have any street lighting or motion lights installed nearby?

Sorry, that's wrong. In the U.S., most RG59 for CCTV is 20 gauge center conductor, whether it's solid copper or CCS. The most (in)famous manufacturer of 23 gauge RG59 is Belden. Informed the OP that 20AWG is normal... Informed the OP that cheap RG59 23AWG could be CCS (copper coated steel)...

Amphenol 31-71008-1RFX 1pcs= £1.34ea Amphenol 31-71008-1RFX 10pcs= £1.16ea http://www.mouser.co.uk/ProductDetail/Amphenol-RF/31-71008-1RFX/?qs=sGAEpiMZZMuLQf%252bEuFsOrroVYjFZ0vasJlazSUSz8HY%3D

Maybe a strobe alarm for the hearing impaired...

That 23AWG conductor is sometimes CCS (copper coated steel)...

For RG59/U 20AWG solid 0.032" (0.8128mm) bare copper conductor is normal. Good BNC compression = Belden FSNS59BNCSL https://www.belden.com/resourcecenter/tools/upload/Belden-Cable-to-Connector-X-Ref-Feb-2013-2-pdf.pdf Good BNC crimp = Amphenol 31-71008-1RFX http://www.amphenolrf.com/downloads/dl/file/id/69/product/696/031_71008_1rfx_customer_drawing.pdf

Look for box camera with good vari-focus lens to minimize barrel distortion...

Good contact enhancer... http://www.stabilant.com/ http://www.stabilant.com/appnt08.php http://www.stabilant.com/Review02.html

I use mainly Belden 549945 Siamese cable. Also, pull Cat5e/6 cable with that bulk Siamese cable so you will be ready for IP... viewtopic.php?f=6&t=45116&hilit=belden

If you have a volt meter check that the switch is providing a proper POE to power the camera...

The majority of Hikvision TurboHD cameras require 4W to 5W @12VDC or 0.33A to 0.42A @12VDC. Some cameras with 24V option require 6W to 7W @24V. Also some cameras with heater/long range IR options require 12W to 20W @24V. A power supply with individual led and resettable fuse per channel is recommended. If your cable runs are very long or heaters are required, a 24V power supply is recommended to minimize voltage drops. If your cameras require 5W @12V or 0.42A @12V. 16 cameras X 0.42 = 6.7A Total A power supply with 8.0 A capacity or larger is OK...