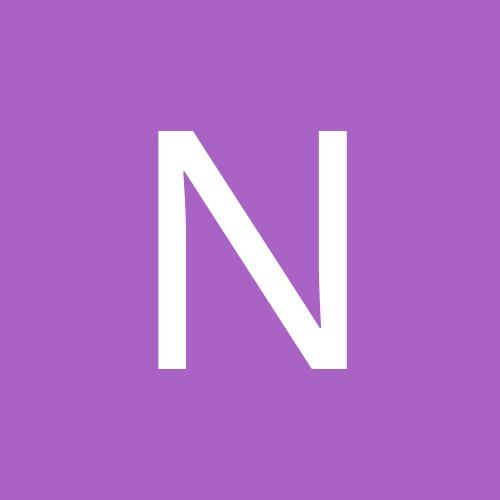 Content Count

19

Joined

Last visited
Community Reputation
0
Neutral
uninstalling, and then reinstall together with winpcap fixed it for me

Is there a option, to set quality ( or resolution ) of the e-mails? mine is sending it on full quality, i want to resize it a bit, without changing the mainstream setting. So the recording resolution to the nvr might remain the same.. Anyone?

I dont think it has something to do with isp. I too, have installed 4 cameras 2032 model, and changed http ports, because 81,82,83,84 etc. now i cannot acces some, but i can ping them. Already tried with 192.168.1.82:82 but no.. nothing

I have a nvr from Hikvision, its connected to 4 ip cameras, with resolution 1080p, and it should record @30fps How can i double check this while doing playback>? thanks for the help!

I have a strange problem on mine. Posted it on another forum too, but not too many people have read it. I hope i will get it solved here... Push messages for intrusion detection not working, but motion detection works i am doing some tests with my hikvision turret model ( ds-2332 ) android phone samsung s6, ivms-4500 version 4.2.0 ( build 20150820 ) Camera version: 5.2.5 , 141201 build: 5.0 , 140714 Sending e-mails by intrusion Works OK. But i just Cant receive Push alarm to my phone. The Notify Surveillance Center is Enabled, both at my phone side and camera configuration. The strange part is, that The Push works fine for Motion detection, Somehow doesnt work for Intrusion Detection. I have no idea what it could be.. Any tips / help would be appreciated

There is a option in the IR menu, where you can set sensibility from 1 to 7 .. is this to determine how fast the IR goes on... so if you set 1, the ir will go on when its reAaaallyy dark, and with 7 it will go on more fast( with little dark )? please correct me if i am wrong

Case is solved many thanks to Itunedvr. " title="Applause" /> TOpic can be closed

yes i have try adjusting time , but the password you gave me did not work. it says : incorrect tip:admin default air I will connect the dvr to internet, and sent you pm with login later. thanks

it did not work. date and time is correct. i have tried adjusting time, and trying again, but didint work

The time displayed on the picture was the correct time. I live in Netherlands ( gmt +1 ) after 15min its 2015-02-12

Thank you very much for reply! The current date on dvr is 2015-02-11 ( so just today ) see picture attached is the recovery password Date dependant? if yes , please also give me password for tomorrow ( 2015-02-12 ) maybe i dont have time today to try Thanks much

Hello to everyone , Some months ago, i had installed a dvr in my house,and set admin password. Now i need to check some records,which will be overwritten soon, as you can guess,i have forgotten my password. I have tried to remove the inside battery, but this didint help.. is there any way to recover it? The default password used to be blank Fortunate, i had also made an account for my wife, with her password i made a screenshot of version screen,.but cant recover admin pass nor watch records with her account. As attachment some pictures. Thanks you all very much //

Hello, I have installed 2 x 16ch dvr at a location with hardly reaching 1mp upload. A faster internet connection is not available at location, so i have to do it with this. When watching live, the image is very slow, the synchronisation between channels is not correct( some go 10 sec from behind etc ) and many jumping in seconds.. like 7-8 seconds I would like to get some advise, what settings can i use. The records have to be in good quality. Making it Qcif kills the image completely. Too bad image. What else could i do ? As attachment the IE interface of the dvr. https://www.dropbox.com/s/kmjsmahtt5vhxxt/coonfig1.JPG https://www.dropbox.com/s/fvhu85bop4ll0fz/config2.JPG

Hello All. We want to buy some nvr together with the ip cameras, but need some advise, what options to pay attention for? I had one at my work, and have some experience with it. 2 big problems we were facing: At dark, the licence plates, and also human faces were becoming white and too highlighted. And even in daylight, fast passing cars licence plates were not readable because of the FPS. So what are the options in the nvr i should take care of ? and what about the camera?

So you can also view it by using ur external ip when you are connected with to another wifi network?