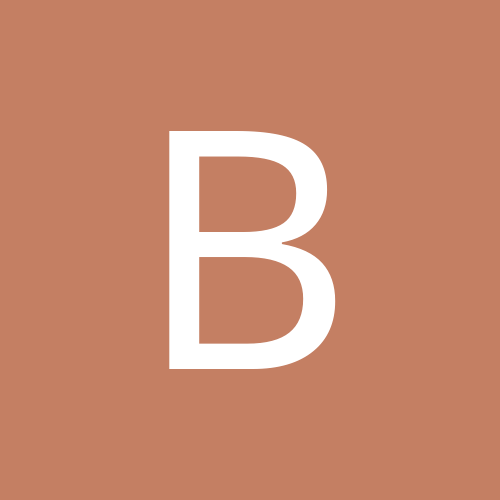 Content Count

18

Joined

Last visited
Community Reputation
0
Neutral
Because 1) If voltage or signal is weak, adding the extra cable will make it weaker. Since it works with the extra 75', I know that raw signal strength volts and amps are all fine. 2) If the issue is a signal/impedance reflection in at the cable ends, then with the extra length the offset of the ghost image will be larger. This may help in tracking down the cause. Now I just have to wait for it to fail.

**Update:** I have inserted an extra 75' coiled loop of cable to CAM1 both power and video. At this time the issue is not happening with or without the extra cable. But the video is stable.

Only the porch cam is supposed be 4K. The Lorex 4K is fake anyway, there's not enough optical quality in the lens. The driveway cam is "1080p".

The Lorex model is D841. Several cameras do the same thing, but as before not always. It can go weeks with perfect video, then days with the shadow. The cable is the Siamese BNC/Power that came with the package. The question I have for the forum is: have you see this effect before?

The images are captured from the app, but just because that's easy. They display the same on the DVR. The equipment is identified in the original post. I've tried several power supplies, including a 15V one (in the past I've had problems with voltage sag over a 50 foot cable).

Independent of cable brand, power supply, specific camera and encoding format... this fuzzy issue comes and goes, and sometimes but not always fixes itself if I power cycle the camera. The porch image is a Lorex 4K camera. The car picture a eBay special four mode camera 2MP. The DVR is Lorex / Dahua ( https://techcrunch.com/2021/10/25/lorex-ezviz-pulled-from-shelves/ ) What could be up?

The http://www.hikvisioneurope.com/ HiKVision Europe site hosts webcomponents-3.0.3.9.deb, a Debian/Ubuntu version of the browser plugin. It's from 2012 however, and could well have plenty of security flaws.

I'd say focus on the software. Lorex for example uses a rebranded Chinese system which has pretty poor playback. Look at the user manual for each system, and see if they're really the same (same icons, same names on options even if the presentation is somewhat different).

Are the traffic lights currently synchronized? Is there spare space in those conduits? One option is to put Internet gateways on nearby buildings to each traffic light. It's considerably more hassle in permission and maintenance, but it does simplify the wireless network planning.

What would this feature be called in the security world, if I'm shopping for an NVR/camera setup? I'd like 24/7 recording, but also to get motion events and alerts, and the ability to "skip to next motion" on playback. The Dahua and Hivision based systems (powering most of the cheap DVR's) as far as I can tell can't do it. Is there an Onvif DVR or NVR that can?

There are some eBay sellers that seem to have Dahua http://www.ebay.com/sch/Digital-Video-Recorders-Cards-/88754/m.html?_nkw=&_armrs=1&_ipg=&_from=&_ssn=cctvaccessories

I'm seeking recommendation on NVR's with really good playback software. I have experience with camera systems for reviewing footage on public transit vehicles: and it's a lot better than what I've seen so far in the home NVR space. Is there a NVR that offers: "Skip to next motion" Ability to turn on/off IR LEDs (or put them on a schedule) ONVIF camera capability, so I can find a camera with audio and stealth install. Jog/shuttle type control for fast review of footage, with ability to stop at will. I'm not interested in NVR's based on the software that runs this menu:

Is there a way to try the Dahau software to compare if it's the same thing? I find the playback controls on the SCW to be poor, and on the Lorex miserable (they removed x2 x4 x16 playback speed, and skip 30 seconds forward back)? Who's got the best playback software?

I'm currently evaluating two budget NVR's. The unit from Security Camera Warehouse was advertised as superior to the one from Lorex. But I found the software is a near twin and the cameras clearly came out of the same factory (they're identical down to minor markings on the case). Specifically it was the Lorex LNR300 and the SCW 1080P Networker Series with Wasp Pro 2.0 and Guardian Pro 2.0. So these two kinda suck. Who really makes their own stuff? What might work for these needs: Ability to "skip to next motion" during playback. Waterproof CAT5 connector (not the pigtail supplied by Lorex and SCW, which requires a huge 3/4" hole in the siding. I'd rather thread through just the bare cat5 cable and terminate it inside the camera housing). Ability to disable IR night mode. Automatic time setting over network (NNTP), or via Atomic Clock (WWV). Alarm if something is wrong. External trigger events (e.g. trigger event on Z-Wave sensor or contact closure). I live in an urban neighborhood with lots of prowlers who test doors and riffle through unlocked cars. The primary application is 24/7 recording, with occasional manual review of suspicious motion events. I've heard of Dahua through this forum: is there a way to try the software interface out before buying?

No sirens please: if I scare the guy off he'll just hit the neighbors. Sounds like my best option is a standalone 950nm flashlight, combined with a relatively low lux analog camera, perhaps with a PIR connected to a clock for recording the times of possible events. Then perhaps each night clean the door handles with a soapy rag, to leave a nice clear spot for any fingerprints to be found. Is there an available IR illustrator (800nm or 950nm) which looks like a conventional flood lamp?