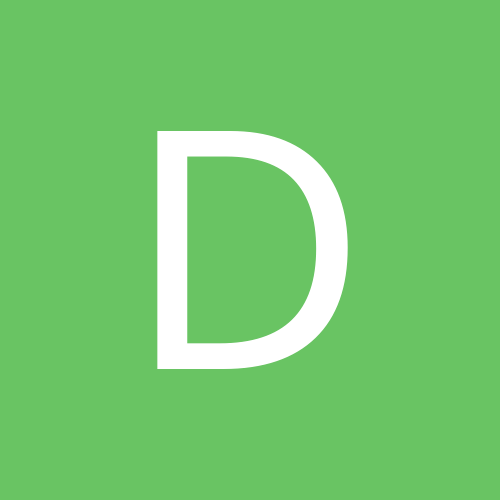 Content Count

595

Joined

Last visited
Community Reputation
0
Neutral
This article might help: http://www.cctvcameraworld.com/security-dvr-nvr-email-alert-setup-guide/

If it is the DVR that has a 888888 account, then you can use the following password for April 10 2015: 332800 This must be used at the DVR when you are standing in front of it using the monitor connected to it, i.e. not over the web.

Channels and the specific frequencies they sync to are factory specific. Note there are several brands using the same factory so they are identical. It really depends on the camera you have. Is there something in particular you are trying to use? if so post a link or picture of it.

I am hoping someone on this forum has figured out how to use the 2 leads for mic input found on many Dahua IP PTZs and HDCVI cameras. Do you have a recommended mic to use? or can a regular RCA out mic be adapted for use with the 2 wire input?

Use this: http://portforward.com/english/routers/port_forwarding/Dlink/DIR-825/defaultguide.htm

If he's using a QSee and is satisfied with it, it's probably a Dahua DVR. If you want something that's going to work, you're not going to do much better than Dahua when it comes to standalone DVRs. You may have to stretch your budget a little bit though if it's for 16 cameras.

BNC to VGA and BNC to HDMI converters exist...it's just that most don't last more than 6 months (if that).

First ensure that your cameras do not have a proprietary connection and are utilizing the typical BNC connectors (assuming you haven't already checked for this). I forgot to mention this last time. Assuming they're BNC, the compression rate (H.264) and max recording resolution (D1) is perfect for what you have. Just make sure the cameras and DVR are using the same type of connection (like BNC). I really can't tell you how long a 500GB HDD will last you without knowing the bitrate and frame rate the cameras are recording at. Even if I have that, it will still be a crap shoot trying to determine since I have no idea how often you're cameras actually encounter motion. based on personal experience, I would suggest stepping that up to a 1 or 2 TB HDD unless your cameras just don't do a whole lot of recording.

I received a fairly typical promotional email from AT&T last night regarding their video surveillance packages. Unlike previous emails, this one came with a picture of a camera. Now, I've caught a glimpse of the cameras AT&T has used in the past and they didn't look the exact same as the one pictured but were similar. My question is does anyone know if this is really the kind of garbage AT&T is actually pedaling now? Does anyone know anyone who has actually bought into one of these packages? Before someone brings it up, I'm fully aware of how ridiculous these AT&T systems appear to be.

Can you post a picture of how you have it wired?

Dahua is good but their Hybrid models are getting phased out and being replaced by "Tribrid" DVRs (analog, HDCVI, and IP). To buy one now is kind of like buying old technology. They also can't usually support as many IP cameras as you'd like. You have to pay attention to bandwidth. What kind of cable do you currently have run? Plug-and-play, RG59, Cat5e, etc...Solid copper, CCA...?

Proprietary by definition infers exclusivity...meaning if they are in fact in a proprietary format, the software they use will be the only software they can use. If they're all just in different formats (such as .dav) that traditional video players don't like (VLC, Windows Media Player, etc...), it would be considerably easier to tell these people to convert or back the files up in a format that isn't such a pain to deal with (such as .asf). Otherwise, you'll need to continue to do what you're already doing.

PSS still seems to be slightly more capable in terms of being able to manage your devices, but SmartPSS has been getting a lot of updates now where it was barely getting any before.

You just need a standard analog standalone DVR. There's no compatibility issues to worry about there. If you want something you can use in the future with HD cameras, look into Hybrid and/or Tribrid DVRs.