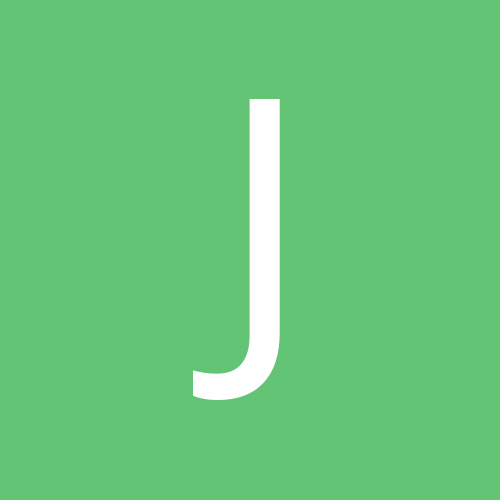 Content Count

17

Joined

Last visited
Community Reputation
0
Neutral
Thanks for all your help, I will look into the day mode only. Thanks

Hi, I have a PTZ camera (Eversecu) at our gate about 500 feet from the house and it works great. However it is very visible at night because of the 850 IR's and I would like one with 950 IR's so that it's not so obvious to people. My gate and property is at the end of a dead end road out in the country. I just don't want it so obvious. I've contacted Eversecu (thru Amazon) and haven't heard anything yet. I'm just researching my options. Thanks again for your reply.

Thanks for the reply. I know the 950's reduce the range and that's not a problem. However, I don't know what or where the filter is and I'm clueless about the smart IR. Can you enlighten me? Thanks again

I'm not sure this is the right place to ask this. I have a PTZ dome camera that I would like to replace the 850 nm lights with 950 nm lights. Is that possible?

I'm looking at CCTVCAMERAPROS 16 channel hybrid dvr (http://www.cctvcamerapros.com/960H-Surveillance-System-DVR-p/idvr-pro16a.htm) to replace my Qsee 5716. I like the fact that they have a lot of mobile and pc support software (apps) since I use the PC and iphone & ipad a lot. I have a variety of camera makes, ptz and fixed. I'm getting really confused with all the makes and suppliers out there. Any help would be appreciated. Thanks in advanced.

I have given up on the 940nm ir's and will stay with 850nm. I also have to stay with analog. My QSee dvr (qt5516 & QT5716) doesn't support IP. I found this camera (http://www.cop-usa.com/ebproductdetail.asp?id=740) I like the remote feature since it's going to be about 8 ft on a pole. OSD from the dvr would be better. Any comments?

Thanks for the info, this helps me a lot. I can deal with the 850nm ir"s instead of the 940's. I found this camera on ebay. Is this something that would work? http://www.ebay.com/itm/LPR-License-Plate-Camera-Professional-Recognition-1-3-Sony-CCD-6-60mm-Zoom-Lens/181455649502?_trksid=p2047675.c100005.m1851&_trkparms=aid%3D222007%26algo%3DSIC.MBE%26ao%3D1%26asc%3D33097%26meid%3De8b688af3bb3448b96579d43a37e25af%26pid%3D100005%26rk%3D4%26rkt%3D6%26sd%3D190843835824

Your camera MUST have a lens on it, is it a fixed or vari-focal lens? If it is fixed, what are the specs? If it is vari-focal what is the the range of focal length? What is the F-stop number? Is your problem with 850 the red glow? At 80 feet no one will even see it. No offense, but I think you are reading my question wrong. I don't have a lpr camera yet. I'm in the market for one and am getting really confused with all the "specs" on them. My biggest concern, besides price, is that I need 80 feet distance.

I'm not using any lens, I'm looking at license plate capture cameras and really getting confused with all the different ones out there. It will be mounted 8 feet off the ground and needs to see 80 feet or more. What would be a decent lcp camera for my purpose? I need the 80 feet and would like to keep the price down. I could live with 850nm.

Does anyone make a security camera to read license plates (image only) that uses 940nm ir's? I have found a number of cameras that will show plates but they are either 850nm leds or don't give any specs on the wave length. I would like to keep the cost around $300 or less. Distance I need is about 80 feet. Thanks

I have a Qsee QT DVR and am using NVMS-1000 on my pc to control the dvr. Is there a "better" (more features or whatever) PC software than the NVMS-1000?

Jazzer, Will this work? http://www.ebay.com/itm/90A-AGT-SSR-Solid-State-Relay-3-32V-DC-24-380V-AC-24V-380VDC-/320937686063

I like your suggestion of a relay, however my electronic skills are very limited, so I have no idea what parts I would need to do that. A parts list and wiring diagram would be greatly appreciated (if you would be so kind). Also, I want to turn the camera and dvr off because I don't really need it on all the time. Thanks for the reply's.

I have a PTZ IR camera about 700 to 800 feet from my house to our gate. I have cat5 cable 24awg (4 twisted pairs) in conduit to the camera. I'm using 2 for video, 2 for PTZ and the rest for power. Of course it's to far for the power supply I have. Camera is 12vdc and 20w (1.66a?). The power supply is 12v 2a. I don't want to power the camera at the gate, because I would like to turn it off from the house. I have power at the gate. Unfortunately I can't run anymore or larger cable. I'm considering using this power supply (http://www.powersupplydepot.com/36-Volt-Power-Supply,-4-2A,-150W,-Switching,-Hengfu/16034-PS/) at the house and then this (http://www.ebay.com/itm/COP-Security-15-AC24-2A-15-AC24-2A-AC-DC-AC24V-to-DC12V-Converter-Box-NEW-/111271023193?pt=LH_DefaultDomain_0&hash=item19e8451259) at the camera. Will this work or am I crazy? I don't want to burn up the camera. Any suggestions would be great.

Thanks for the reply. I think I figured out the low number is large objects, but I'm still trying to understand the "running angle".