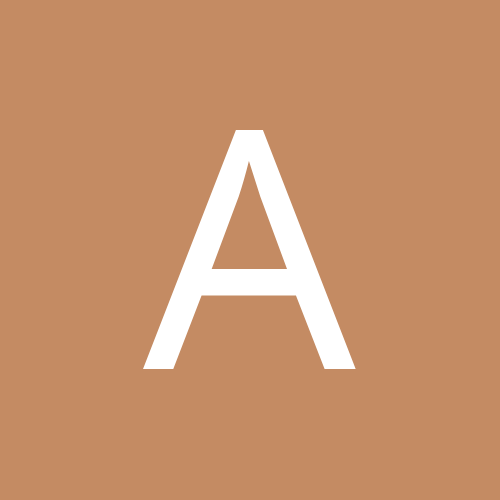 Content Count

19

Joined

Last visited
Community Reputation
0
Neutral
Hi, I have just moved from a standard land line telephone / Broadband service provider to Wifi service provider. ( It means I now have 20 mbps compared to average 3-5 mbps ) I cannot access the cameras or recieve an email for an alert when away from home. Could someone advise me if its possible to achieve this with a having a Wifi service. My IP address appears to be the SP's, Probably located a the nearest transmitting mast. I have read that using a VPN service can get around this problem but need to investigate it further. Any assistance would be greatly appreciated.

3 doesn't offer free roaming for the Irish abroad. The UK companies offer free roaming but sadly not for us. I can use my mobile with with 3 as It is set up for remote access but I will pay a premium when in Spain. I ask the question again. Can I gain remote access via the internet from my laptop? I can gain access by wifi at home but want to know if I can do the same when in Spain? Thanks

Sorry, My mobile provider is 3 here in Ireland

I am on Pure Telecom here in Ireland and I will be in the province of Malaga.

Hi, I have my cctv set up so that I can view on wifi at home and by my mobile phone when 'away' and I am happy with taht arrangement. However, I am going to Spain for a few months and (as I am from Ireland) I will not enjoy free roaming rates when there. I will have access to my own wifi during this time. Is there a way of gaining remote access to my cctv in Ireland, via my laptop which will be (securely) connected to the internet via broadband in Spain?

Thanks for your reply, I do understand how motion detection works with the Swann kit I have and I am fully conversant with how to set up this Swann system. There are separate adjustments for the area to be covered by motion detection. and there is is a separate sensitivity control which can be broken down into 4 times elements over the 24 hr period. The aim is that the system is set up for pre record. The two internal cameras are set up on motion detection (when I leave the premises) If / when it/they are activated (the internal camera(s)) they in turn trigger the external cameras which have retained the recording of the previous 10 mins and continue to film. This means that if the house is breached I will get the film coverage of the arrival of the burglar also. This is the standard recommended set up by Swann. The problem I have is that one of the internal cameras is activating every 5 minutes at night. The room is very dark and I have adjusted the sensitivity of the camera gradually until I have reached the maximum without the activation's ceasing. The camera is in IR mode at night and adjusts to normal colour during the day. This change over appears to happen OK. I would just like the camera to activate when it detects motion at night and stop the false activation's as I get an email alert on every single activation. Your thoughts would be appreciated. Thanks

My CCTV set up was 6 external Swann Pro-642 cameras wired to Swann 960H H.264 DVR. The system was set up for motion detection and worked reasonably but with somewhat too many detections. Therefore, following advice, I bought 2 x Swann Pro series Dome Security Cameras to install inside the house. I have these 2 cameras on motion detection and the external cameras are activated by these 2 internal cameras should they be activated. That was plan! However, no matter how I try, I do not seem to get the 2 internal cameras to work purely on the motion detection settings I have entered. For some reason the cameras are being activated every 5 minutes or so. I have tried in daylight, night time, daytime with curtains closed. I have set very small areas for the activation areas. No matter what I have tried. It has not made the slightest difference. Is there something simple that I have missed? Any assistance would be greatly appreciated.

I have 6 Swann cameras set up with motion detection. They have grids to determine what specific area should be deactivated. Generally they have been fine. However, I have two cameras that are being activated by vehicles passing the house. The two cameras concerned are set up so that the area the road passes the house is completely gridded out. This means that the cameras should ignore any movement in the gridded area and therefore the vehicles shouldn't activate these cameras but they do. I have reset the areas but it has not resolved the issue. Would anyone have any ideas regarding this problem? Thanks

Thanks mgb I will wait and see what comes of my discussion with this company. If I am honest, I do not want to add more equipment to the set up I have. I would prefer them to refund or replace with PAL standard cameras. I have Amazon involved now as they are trading as EU company on the website but they are in fact trading directly from the USA which I have only found out due to problem being raised. At least I know I have a solution should I have to keep them and I appreciate you help.

Thanks tomcctv I have been offered the converter by the supplier as a means of getting around the problem. How do they connect to the problem cameras? I see the connections are plug in type (your picture) and my cameras have (as I am sure know) the plug and socket power cable and bayonet type coax connector. Could you advise as how I would set the two cameras to work with the 4 PAL cameras through my DVR?

They are not interchangeable. The sensor inside the camera is either PAL or NTSC. Contact the supplier to send them back for a replacement. I also do find it quite strange that you would get NTSC cameras from Amazon.co.uk... That's right! I purchase a lot from Amazon.co.uk. I checked the seller's details and it seems they are a USA company. I wondered why there appeared to be a delay in receiving my order.They call themselves 1st League EU. There was no indication they were from the USA. I have been in contact with them and they said that the box states both NTCS and PAL which it does but as I have found out, I can only have one or the other, not both. Amazon.co.uk are arbitrators so I dont think there will be a problem. Many thanks for the help from you guys.

As a test, I set the DVR to NTSC and I had the 2 problem cameras working normally. This now confirms the 2 cameras are operating on NTSC not PAL. I have now reset the DVR back so the original 4 cameras are back operating normally on PAL standard. The question now is can I get these 2 cameras to operate on PAL. As mentioned, the specs on the box state: Resolution: NTSC: 976x494, PAL: 976x582 Does this mean that the standard is interchangeable?

Hi, That's what I had been thinking! I bought them off Amazon.co.uk and expected them to be PAL so I have gone on to my account in Amazon.co.uk and I have checked the description: SWANN SWPRO-642PK2-US PRO-642 Multi-Purpose Day/Night Security Camera (2 Pack) There I notice 'US' which could mean they are a USA standard? There is no indication on the box and the wording is in English and Spanish. The Box states: Resolution NTSC: 976 x 494, PAL: 976 x 582 This suggests that the cameras can operate with either standard but how am I able to change from one to the other? I have checked my set up in the dvr and that is set to PAL but i cannot see if there a way to do this by individual camera?

I have already swopped over power supply with a camera that is working well before I posted the problem. The problem camera(s) were still not working on the known good power supply. There are 2 cameras (as in the screen print) that do not work properly. They were bought separately, as a 2 pack. The other 4 cameras are part of a kit from Maplins. I have just tried having a dedicated power supply to one of the affected cameras but there is no change.