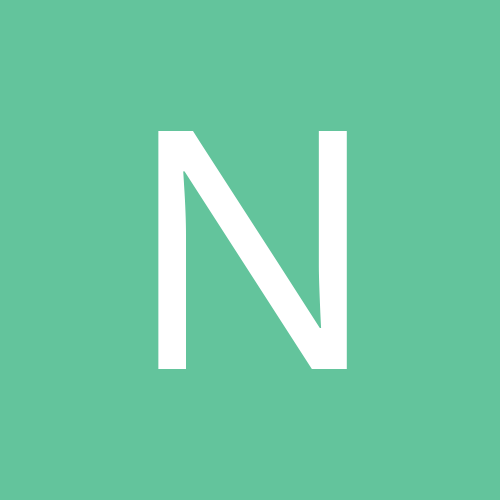 Content Count

71

Joined

Last visited
Everything posted by narinesa
I am looking for Hikvision power supply or poe for remote use 1. 24 Volts AC output at 24 Watts 2. 24 Volts AC output at 60 watts

Hikvision PTZ DS-2DF6336v Configured the camera from factory IP to my network IP Reboot frozen Cannot find camera under factory ip or my new ip Need to do a factory hard reset Cannot find the reset button

Mystery solved. Dahua webplugin can run on internet explorer without problems Thanks for all support and Securame

Dahua webplugin will not install on firefox or edge I do have system mechanic and avast virus programs Webplugin is on the dahua nvr

I have a IP PTZ camera new as 192.168.0.99 I want a software to find this PTZ on the network and configure to my local network settings

I am looking for one of the best outdoor PTZ for daytime use at 500 feet. Prefer camera with a tinted globe so that no one can see the head moving (at close distance) Can I see the person face ? Can I read a license plate ? Can I get the best quality picture with 500 feet distance ? I was thinking about h265 network IP ptz for NVR operation and open to all suggestions.

ok understand. Any PTZ with 940 IR available ? Is the laser light more visible ? I don't know if hikvision is better than Dahua but I do notice more compatible protocols like ONVIF, PISA, etc with hikvision

In the night, the 840/850 IR is visible as a red light to the eye. Someone can see the light tracking them. I don't think that the 940 is visible

Both are very impressive - Dahua and Geovision. I prefer without IR. Must be in a globe/dome - tinted if possible. Reason is that people close up will not notice the camera tracking them in the day. They can see the (840-850) IR light in the night unless I can get 940 nm I did some research which indicated that a Hikvision smart detection might be the answer but very expensive

Need repair assistance with a PTZ camera where the ball is moving only to the left (Looks like right side movement is not working) Dahua PTZ SD-65230-HNI

I would like to waterproof existence cat5 connection (male-female). This is not a new connection but just want to cover the connection to make it waterproof for both the male and female. I don't know if a pass thru type will work because the cable is already connected but on open type should work. Any suggestions and pictures would be helpful

I have this high tech camera with NVS-DM36-HD (TI DaVinci chip) h264/h265 I cannot get it to work with Dahua NVR4232 under onvif CMS software appears to be working fine but I want it to work with my NVR Just the PTZ functions works with the NVR. I want the NVR to configure it and use motion detect. I think that it needs a special protocol other than onvif ? Or do I need a different brand of NVR ?

Lots of good info. Will take some time to digest. My IP cameras can also map directly to a drive. Looks like 2 NVR may be the best option Don't have POE since PTZ uses 50 watts with IR and are 150 to 300 feet away with local power

I am installing network IP cameras 2mp - each with a separate IP address 8-16 I want to view and record these cameras on the network via CMS software I want to install a 4TB harddrive on the network for recording (remote) - not on the computer. I want to be able to view the CMS software/cameras remotely on the network and prefer to do so without a computer - just a monitor (crome ?). I do not want to leave my computer on 24/7 but I can leave a monitor on 24/7. Prefer to turn off my NVR while using the remote IP harddrive for recording Any suggestions ?

Web service 3.0 for Dahua NVR 4232 Cannot this to work. Looks like windows10 defender always remove it even after I added it to the exclusion list. Any suggestions ?

I actually wants 2 copies of the recordings at different locations (one hidden for security purposes). Yes, one is an NVR (and the other maybe a NAS) I was also thinking of shutting down the NVR, let the NAS record and use a chrome terminal to view the live recordings if this is possible. The NAS will be hidden and the terminal will be in public (this will give me one hidden recording and one public view)

ok, I got you. CMS don't seems to be good option as it requires the computer to be on at all times. Looks like I have to create partitions for the NAS

I plan to get a NAS only for that purpose. I think that the CMS software can configure the cameras to record on the NAS. Yes, I prefer not to do multiply partition due to excessive work on the drive head Looks like I can test all 3 at the same time - SD, NAS and NVR

Daryl733, Got your point and yes I will be using the mini or micro SD card 32gb However with a 5mp camera, the 32gb is not enough Is it also possible to add a separate hard drive on the network for additional storage space (not attached to any computer) ?

I have made and installed several aerial cat6 using the incorrect pins - I just haven't connect the cameras as yet. I now know the correct method (with the blue and green) It is a big job to re-cut, pin and test outdoor aerial wires. I want to know if my way will work, if not, is there an easy way to correct same either at the network switch (no poe) or making just a short special cable and how to do it. Here is old wiring which probably may not work with 2mp IP cameras: Here is my wiring: 1. Orange White 2. Orange 3. Blue White 4. Blue 5. Green White 6. Green 7. Brown White 8. Brown

Aibudo You are the man with the knowledge and I must respect your 20 years experience in this field. I am a newbie with some research but I have everything working great after my first time mistake of pairing the color scheme instead of 568B paring.

Again, you got me all wrong. You don't take the time to read or understand my posts I came with a problem. I found the solution which is the 568B standard I thank all for their comments This should have been the end of the conversation - why did you continue ? I re-wired my cables Please re- read my posts Because you failed to understand the above I went to the next step to explain why 568B standard works the way it does I never did disagree with the 568B standard Just my wiring was wrong which I corrected Here is a quick overview again and the568B standard: Cat5/6 uses wires in pair orange, green, blue, brown each with a stipe white 1. white orange 2. orange 3. white green 4. BLUE (here is where the pair changes with 6) 5. white blue 6. GREEN (here is where the pair changes with 4) 7. white brown 8. brown In my original wiring, I did not switch 4 and 6 to 568B standard, I used the cable paring instead which caused traffic jam and crosstalk with the receive and send signal

Sorry, you confused yourself. I indicated in past post that I am using the industry standard 568B and that I changed my wiring. I merely try to explain to you why the industry standard is the way it is and why the 568B cannot send and receive on the same pair - crosstalk and traffic jam

The industry standard is 568B The send and receive communication uses the industry pair The cable color pairing is different You have to look at the 568B diagram to understand You will notice that the green and blue wiring is reversed in 568B It send on one pair and receive on another pair http://tse1.mm.bing.net/th?&id=OIP.M2017d5d630416bf500d2be6c2505113aH0&w=185&h=299&c=0&pid=1.9&rs=0&p=0

Thanks for all the comments. My research indicated that the industry standard uses PAIR to communicate (which are not the same as the color paring) where my paring would not communicate/duplex properly because it would be using the wrong pair. Got to change the wiring.