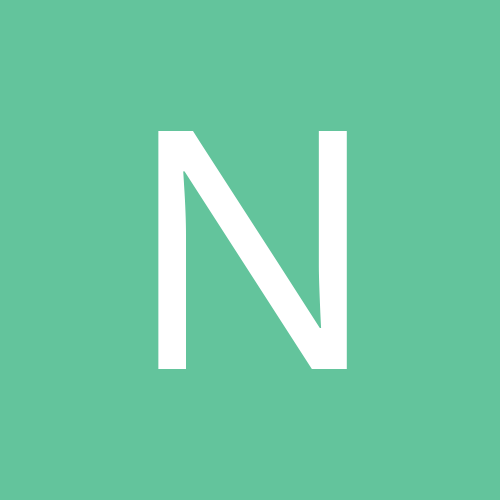 Content Count

71

Joined

Last visited
Community Reputation
0
Neutral
Did not see anything about recording or playback of sound in the manual. But there are connections on both camera and NVR

Have hikvision NVR and PTZ. NVR mail forward test ok with picture checked. But nothing is received by the email with outlook 2019 interface

Hikvision NVR 7716 for the NVR Hikvision PTZ 699 44x zoom Both camera and NVR supports ip sound recording and have the RCA connections.

Want to add sound recording to my ip camera. Camera has a red and white connector - which one is for sound coming to the DVR ? Since I am using cat5/6 cable, do I need any other connection from the camera or a separate audio line ? I may do one way recording - coming in not going out - but planning for outgoing is good. Any other info I need to know except legal.

Thanks for the info. I am using and 8 port switch. 7 cctv HD at 1080p at 30fts and 1 cctv HD high frame 60fps Any switch ok or stick with gigabit ?

Need some help with network switch and 60fps camera. Can I use any switch or it must be a specific type for high frame camera - 60fps

I have Dahua and Hikvision NVR's. Both email alert stopped working on Jan 28, 2019. Test email indicated "DNS Failed" Using 8.8.8.8 and alt 8.8.4.4. stmp.gmail at port 587 Ping 8.8.8.8 on my computer and it is working fine. Looks like there is a problem in my network somewhere or the email alert setup needs to be changed. Tried other email accounts with the same problem

Yes one license plate camera Hikvision May consider two license plate cameras. I understand that Dahua NVR608 has a popup license plate display.

Problem identified - a virus in the GUI interface - not in the os If the nvr is started up going through GUI wizard, then the virus takes control of the nvr and not allowing any change or configure. If the nvr is started up and EXIT the GUI, then the nvr is normal with user control Working with Hikvision R&D to fix the issue.

Some features I am looking for in a smart NVR without POE: No hard drive Must support 2 HD up to 6TB each Two audio Must handle high frame camera 60fps Facial detection - IMPORTANT ANPR - license plate (from a license plate camera) - IMPORTANT 4K Must support ONVIF, Dahua and Hikvision cameras NIGHT motion detection or line crossing 16 to 32 channels English version that is upgradeable Any other features suggestion welcome Price approx 600 USD

There is a software tool to re-create a system security key password using the serial number and system startup date. I cannot find the link for this download. SADP does not work and also needs a password

Need some help on how to access my NVR. It was hacked and I did a factory restore. It will not accept any password. SADA tool is not working since I don't know any password. I was thinking about TFTP but could not find the files and don't know how to use it.

My NVR is pre-populating: Device name Camera name with ++++++++++ Therefore I am not allowed to access or select my cameras. Motion detection email is from ++++++++++++++ But that is not what I have in my email setup. I did a factory restore then I upgraded to the new version 4 and still the same problem. Thinking it is a virus. How to fix ?

I have Dahua and Hikvision NVR. Both are on the same network and configured the same and working with gmail. Last week, Hikvision stopped sending email and cannot figure out why. If it relates, the same time paperport scanner software will not start indicating that there is no default email client. But I do have outlook as the default. Paperport is x86 and outlook is x64.

I am using Hikvision nvr and smart ptz. Motion detection is set for 0000 - 2400 It is being triggered day and night but I am getting only dat time pictures. No motion detection pictures night time. I am not emailing it and the buzzer is turned off. Just want to capture day and night pictures. Recording is set for 24 hours.