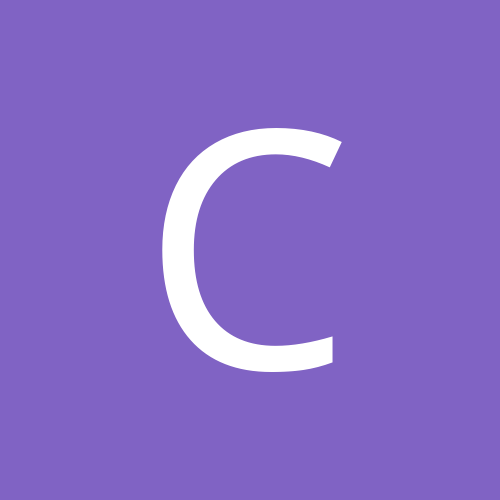 Content Count

165

Joined

Last visited
Community Reputation
0
Neutral
Whatever type system you choose, the cabling that comes with the all in one box systems is almost always complete junk. Especially the ultra thin diameter premade Siamese cable with the power and bnc connectors . As with most all in one box systems, the cameras and recorder and power supply are usually the cheapest junk available. Often causing many hours of frustration and headache. I recommend finding a local supply house and purchasing real professional equipment. It's really not that much more expensive and you will have a local store to go to for fast easy replacement of anything defective and somewhere you can ask questions and get answers. In the long run you will be much happier with much less headache.

Try swapping the camera that's giving you trouble with one that works fine. If the trouble follows the questionable camera, then the camera is defective.

http://promotions.newegg.com/wd/17-0072/index.html?utm_medium=Email&utm_source=IGNEFL020317&cm_mmc=EMC-IGNEFL020317-_-EMC-020317-Index-_-MECH-_-WD-EB1A&et_cid=31669&et_rid=99160&et_p1=&email64=bWV0YWxnZWFyNDU0QG9wdG9ubGluZS5uZXQ

Open the menu ,In the local configuration page ,there is a drop down menu box next to image size .click it .you should have 3 choices .4:3 ,16:9 , or auto fill . Don't forget to click save after making your selection .

The systems at Costco, home depot ,best buy ,etc are entry level diy kits .they are usually made with cheaper components and don't usually hold up as well as the real stuff . Try to find a local supply house .they will have the good stuff there .quality equipment ,quality advice ,easy returns ,and for not much more than the big box stores .

See if the recorder has a channel 0 .if so ,this channel will place 4 cams on 1 channel which you can also set a lower bitrate and a slower frames per second .this channel is used for slow weak Internet connections .

The best way to improve nighttime image quality is to improve your exterior lighting .locating said lighting above and/or behind the camera's field of view is always better . Also set the image quality to the highest setting

1)Do you want to see the teachers face ,the blackboard and the back of the students heads or all the students faces ? It may be more important to install the camera with the classroom windows behind the camera illuminating the field of view . If the light coming in from the classroom windows is going directly into the camera(strong backlighting) ,you may loose alot of detail like facial recognition .generally in this situation you get a strong silhouette. This can be addressed with various cam settings but why fight with it . I would suggest the window side of the classroom in either the front or back corner depending on the answer to my question1 Also look for a lens that has a 90° field of view if you put it in the front or back corner .usually around a 2.8mm but it varies .

Check out this thread in this forum viewtopic.php?f=35&t=424&mobile=off Or search ,"broadcasting cctv over catv "here if the link doesn't work

When you say 5th floor to 1st floor ,does that mean 60' or 200' or ? ? ? I would check the voltage at the camera .(free) If the voltage is good ,then make sure your bnc connections are secure .(free) If you made the connections on the siamese cable then redo the ends .just 1 strand of the shielding touching the stinger or core Will cause all kinds of trouble .if you ran cheapie pre-made cable then that may be the problem .

Hello and welcome , All or todays dvr's , hvr's , and nvr's will provide everything you are looking for so you can use any of todays hi definition formats .network cam's offer the highest resolution available but at a much higher price .if you have a low to moderate budget ,look for hd-tvi or hd-cvi format cams and recorders .the image quality is very good and are much more budget friendly .

I wouldn't worry too much about being able to buy old analog camera's in the future .many of the hd-tvi ,hd-cvi , hd-sdi & ahd camera's sold today have 2 outputs . 1 output is the cams hd format , the other is an analog output . In the meantime , many supply houses still offer the old analog camera's at clearance pricing .the supply house I use on long island has 2 carts full of old analog cam's for $5- $10 each . Pm me if you want their info .

Ir will also reflect off any glass too . you will usually see a white haze or fog .

You come here and post links to your company hoping to get sales from people who need help with a problem .you don't even address the problem . YOUR A SPINELESS VULTURE WITH NO CONSCIENCE and when tomcctv points this out you go ahead and insult the op and respond like a child Your company must not be doing very well .it appears you are desperate for any business you can manipulate out of anybody .your integrity explains your desperation !