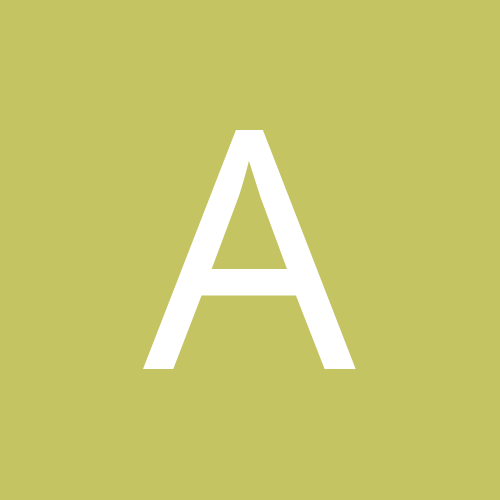 Content Count

19

Joined

Last visited
Community Reputation
0
Neutral
WAIT... YOU'RE USING A MAC to view the RTA? Please explain how you got this to work. Thanks

Sometimes I know what I'm talking about... I meant that I was considering developing a Java Client, not a java webserver. I misspoke, and I apologize for the confusion. Actually, Avermedia was kind enough to send me their SDK, and I've been hacking away for the past week. It will probably take me a lot more time, but I'm working on it.

But I have installed the SA7208H 8 channel, which is a really great unit, but it's embedded XP, I'm not sure the 1304 is. I usually set all cameras to motion, and I make sure to use the masking feature, especially for exterior cameras, things like trees and wind can cause them to make empty recordings and eat up HD space. The Remote console is one of the best features, and their playback technology is great. My major gripe with these machines is their ActiveX remote viewer, but other than that, Aver makes a great box.

I've installed the LTA (cheaper than the RTA) for one of my lower end customers. They seem to be satisfied with the unit. Didn't have any issues with setting it up, or getting the remote viewer to work. The only issue I did have was when we initially set up the box, we had to use a spot monitor, as ours didn't have a VGA, and you can't do some of the administrative set up things (like set up the time, etc...) over the remote viewer.

Parallels worked, but the client didn't like it, and didn't want to install it on all his macs, so we figured a workaround- we put the DVR behind the firewall, and then installed UltraVNC (open source=free) on the embedded XP. It's a little slow, but it works well enough. I was thinking of developing a Java Web server for embedded linux and XP boxes. Would there be any interest in something like this?

update: I am attempting to install a VNC on the box, this way the user can simply VNC into the box directly. After all it is a windows embedded PC. so it should work. I'll keep you all updated.

So I'm basically up the creek without a paddle, having just installed a great 8 channel hybrid DVR in a client's office, only to find out that he won't pay me the remainder if I can't get remote viewing to work on a Mac. Since Avermedia doesn't support Macs, any ideas on a good 8 channel that uses a java client? Or ideas on software I could get that would get this up and running without eating a $1800 DVR? Much obliged.

arielaj replied to arielaj's topic in AverMedia

I just installed a great Avermedia 8 channel Hybrid Standalone DVR the AverDigi SA7208H. It's up, running, it's great, client was satisfied. Until he tried to use it with his macbook Apparently Avermedia only uses ActiveX and doesn't support MAC, which can't use activeX. I'd hate like heck to take the DVR back, and have to put in something else. Moreover I don't even really know what DVR's use a Java client, except for the AVTech pieces of crap. Any ideas? Rock|me|Hardplace

Which one are you using (that has those specs?) Also, curious about your wiring, do you use a separate fuse from the panel? Thanks

I agree 4 cameras is too few, but they say they only have 2 exits, don't want to watch the office at all, and 2 cameras to watch the loading dock. Thats what the customer wants, thats what they'll get! Hopefully Installing the 4 cams will put me in a position to upsell a larger system down the road. Thanks for the advice, I was curious about wireless over that distance...? Anyone know about it?

I didnt get a chance to measure, but Be sure that the warehouse is far longer than it is wide... Nevertheless, for arguments sake, lets suppose the furthest camera is about 2000' from the DVR. Assuming I could tap into existing power close to the source, what would you guys recommend for running the video? Thanks

I have a 150K sq foot warehouse that wants a 4 camera system... 4 cameras, 4 channel DVR (located in the office) Best way to run the cable for the camera that's so far from the DVR? Thanks for the advice.

Ok, I've got an AVTech 761 installed with 4 cameras. Its set to record 24x7. I've got about 200 gigs of Data, sure enough the client wants ALL the video, to go over it. I explained that it was HOURS of video, but he insisted. Now what. As far as I know, the 761 only lets me pull off 500megs at a clip. Also, doing it on network backup is slow as molasses. Anyone know of a good workaround or a better solution for this? I've also been getting "white screen" on a different installation, but same model AVtech 761. The client attempts to log in remotely via ddns, logs in, gets to the client, then gets blank white, instead of images. The rest of the client loads with no problem, but no video. He then goes and "resets" the box by unplugging it, and replugging it. Boom, fires right up and video works. What gives? Thanks for all the help.

The website doesn't have the price, any idea? But looks like you might've found it.