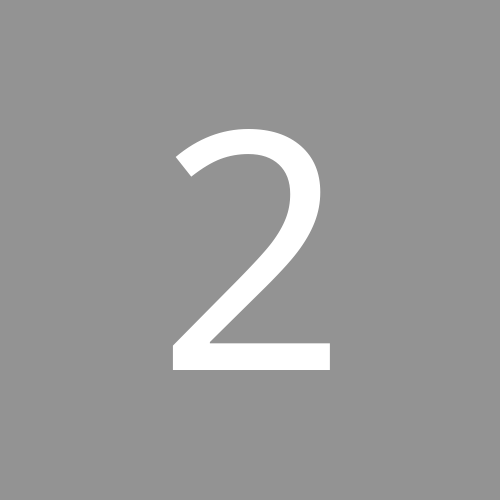 Content Count

17

Joined

Last visited
Everything posted by 2085wayne
Hi all, Wondered if I can pick someones brains? I have a Hikvision NVR and a new Axis m1124 ip cam. On previous machines they have worked together well, but now the new cam doesnt want to play. The NVR finds the axis camera, but when entering the username and password it wont connect, says password is wrong, but its definitely not wrong. Any ideas? All ip ranges are of the same. Many thanks.

Hi all, Not sure if anyone can shed a bit of light on this... I have a system at home which an installer set up (but since not around) Not sure if the cams are just analog or hd tvi. But the dvr (Alien mega 208) has now started to display all of the cams in black & White and really poor quality. All of them! Its not the monitor because i can see the dvr through my pc too. Not sure where to look first! Any help will be much appreciated..... Thanks in advance.

Hi, I wondered that at first but at night the picture is virtually black (again on all of them)!! Thank u!

Hi, thanks for your reply... It seems as though it is already in Pal, but doesnt allow to change anyway for some reason, although this was under 'camera setting' on the dvr menu, cannot see another setting for the dvr itself. Thanks again.

Hi all, Wondered if someone can shed a bit of light on this. I have a Dahua ip cam & Nvr. When they are both connected to a local network (via a router and without), the browser will only open one of the devices, it seems as though it prioritises depending on what the HTTP port is set too, but will not open both devices together, I have to unplug one of them from the network to allow the browser to open the one that isnt working (if that makes sense) The ip address's are different (so no conflict), the gateway is the same and matches the router, I have tried changing port numbers and primary/secondry dns to various address's. So have tried a number of variations, but still no luck. Anyone had this before? So current settings: Camera........ IP 192.168.1.80 Subnet 255.255.255.0 Gateway 192.168.1.1 Pref Dns 192.168.1.1 Alt Dns 8.8.8.8 TCP Port 37777 UDP Port 37778 HTTP Port 80 HTTP's Port 443 NVR........... IP 192.168.1.82 Gateway 192.168.1.1 Subnet 255.255.255.0 Primary DNS 192.168.1.1 Sec DNS 8.8.8.8 Media Port 34567 HTTP Port 80 I tried changing the HTTP ports 80 for one and 1025 for another and that didnt help. Many thanks!!

Tried all that, still the same, ha! Really odd isnt it?

Hi there, Good question that..yep just pinged both (whilst both connected) and replies from both. Thank you!

Hi, Thanks for the asking... No, definitely on a local set up, both on site (at the clients) and also in my office where I simply connected the two devices into a 5 port switch, then access that through the laptop, and the same issue occurred! Does that answer help at all? Cheers.

Hi all, I was wondering - has anybody successfully found a third party nvr that will work with Axis cameras? I'm looking for a non pc based system of recording and playing back footage, something really simple, so not even a NAS, just a standard method that NVR's normally offer. I have tried a few NVR's and whilst they find the camera on a search , after inputting the cams passwords etc it doesn't communicate. Any ideas will be great! Thank you. Wayne.

Hi all, Hoping someone can help!.. Getting confused now but basically I'm trying to connect a Hikvision camera to PSS. It will not connect directly, not sure if it will but somehow I wasnt suprised, but it will connect to an Xvision NVR, but the NVR will not connect to PSS either. I was hoping that PSS would find the camera via the nvr. As far as I was aware Xvision, Dahua, PSS is all the same, so I cant work out why the NVR will not connect! Any ideas anybody? Many thanks indeed. Wayne.

Hello all, Just wondering if anyone can answer a possible a daft question... I have a Hikvision fixed lens camera which has a 4mm lens (screw type) If I wanted to replace the lens itself with a 2.8mm, can it be done? The cam models come in versions of 2.8, 3.6, 4mm and so on, but I only want to change the lens and not the whole camera. The lens itself is rubber glued in by the looks. So are the lenses available and can they be removed? Many thanks in advance.

Hi all, I'm looking to install an IP camera to record audio as well as video. I have found one or two models from Geovision and Xvision with audio 'built in' or audio 'in' (unable to justify spending more) My question really is - will PSS Surveillance software record audio? Cant really find many settings on the software itself which is why am wondering! Xvision, Qvis & Dahua which is all the same stuff I guess, works with PSS but haven't tried Geovision? (does anyone know if Geovision works with PSS? Any thoughts will be appreciated. Thanks. Wayne.

Thats a good point, the sd will record the audio! thanks for that, didnt think of it! Cheers.

Hi, Yes I sort of guessed as that could be the case, does PSS record audio would you happen to know? Thanks, Wayne.

Hi all, I am a newbie I'm affraid! Wondered if anybody out there could possibly help me. I have a IP PTZ camera, with just power and rj45 outlets (no rs485) I have an nvr (from China) and an Xvsion joystick, both with rs485. I was hoping that if a run the camera through the nvr, then as the joystick is connected to the nvr it will run the cam...but its not. The cam spec says a protocol of DH-SD, I have have changed the joystick to the same, but the nvr does not have to many settings other than a whole list of protocols (none of them saying pelco or DH-SD) Have matched up the baudrates etc too. Any ideas? Thanks all!

Hi, Thanks for the quick reply! The cam is Qvis ptz, and the joystick is this one - http://adata.co.uk/downloads/dl/file/id/169/apollo_keyboard1_user_s_manual.pdf The joystick as far as I see doesnt come with software, but I havent tried to see if has internal software by using its ip address. Will try now. Again...thanks. Wayne.

Hi, Many thanks for your answer, seems that you are correct, i now have a IP joystick connected directly to the cam by ethernet, but there is no variation in speed when panning, which is what I was hoping for, (ie,the further across you push the joystick the quicker it pans) Is this how IP cams and IP joysticks work? one speed? (I know that settings in the cam can alter the speed, but its the variation on the joystick that I'm after? Any ideas? Many thanks indeed! Wayne.