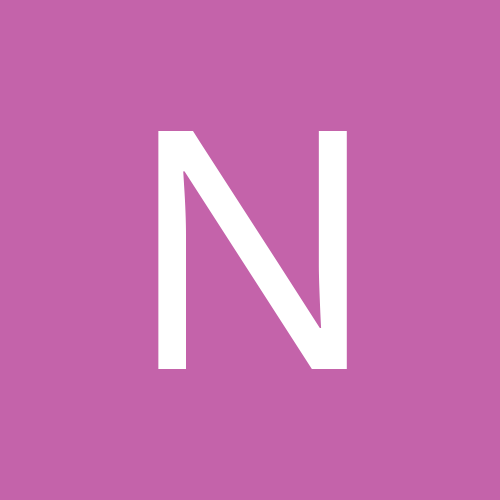 Content Count

329

Joined

Last visited
Community Reputation
0
Neutral
About Neutech

Converted
Check your PM John I should have someone that way can change them for you

You don't mind me asking how you actually got this contract when you don't actually know what you are doing? Take my advice and use a professional contractor to install and set this all up. What you are trying to trying to carry out is easy to do but that's why I do what I do day in day out. Where are you based?

£250 and Good quality do not go in the same sentence I'm afraid Before you start to select equipment you need to understand the old "one at the front and one at the back" scenario is never going to give you what you need for any form of quality, your talking about General observation not Identification by limiting your system this way. Who is going to carry out the installation? Drop me a PM and i can point you in the right direction

Your HDVR is only 2MP so either Change the DVR so at least you can record the 4MP Resolution or You need to get them set back to 2MP Resolution but that can only be done using 4mp dvr or a 4mp tester unit Where are you located?

Hi not sorted yet, but according to all the info i have had my DVR has a max of 1080p so the 4mp will not work, i need to get into the camera osd a nd change to 1080p but having a problem getting it done, cannot get the osd up in the Analog either. You can only Change the Resolution using 4MP HDVR from Dahua or a Dahua 4mp Tester Where are you located ?

You need to setup the default user to have authorisation to live view the cameras Go to password setup and select default user then on the Tabs liveview and select all

Dahua Simple click the camera you want, go to the player button top of screen and click play, you get the last 5 minutes

The issue is with the Telnet function on older FW DVR / NVR Contact your supplier they have the SW to sort the Telnet issue Dose not matter if you have changed all passwords on the unit and is its P2P or static IP and you have changed the ports or not they can still get in and I have witnessed that 3 times this week already Dahua say upgrade any Firmware dated pre 2017

You need to remove the Telnet function on the DVR / NVR this is where the issue is they can get in no matter what passwords you have changed they are only soft hacked once you log in via Admin and default and setup again all goes back to normal. Dahua have stated that any firmware dated 2017 will be covered fine Contact your supplier they will have the software to sort the Telnet issue

Are you Trade? I wouldn't bother with HIK, everyone is flogging it and so many import cheap versions flooding the market Dahua.....if you liked IC Realtime you will like Dahua, they make their equipment but IC Realtime put their version of SW on them Where you located?

Zxtech cameras are load of junk and don't expect to get the resolution they say You need to setup a LAN Bridge from the Router to the Shed then run to a network switch, cable all the cameras to the network switch Are they POE or use those dozey POE adaptors they give you with the cameras? If so use a POE network switch and that will power the cameras as well

Hikvision would sell to your granny Never seen so many distribution channels all competing with each other to sell the same product

Care to tell us all what the issues are? and the buggy software? If you were sold it by who? you should be going back to your supplier as its their issue

For start your PSU isn't to happy but the IR is bouncing back into the lens, what brand Camera are they?

Is your IP Camera POE ? What model IP Camera?