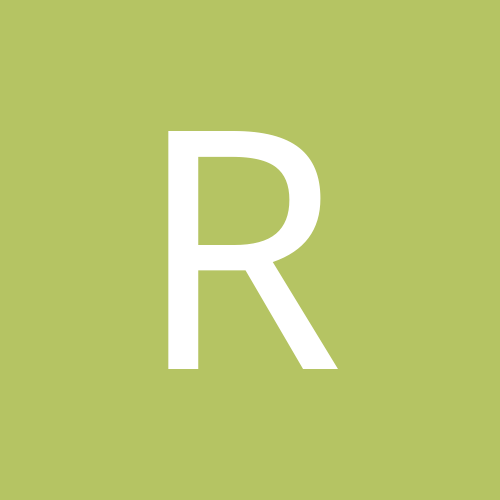 Content Count

30

Joined

Last visited
Community Reputation
0
Neutral
Well, Spytown canceled my order and the phone is always busy. Their website is still up so I don't know. It might be that they closed. Does anyone know another site like Spytown? Cause they had a large selection and good prices I think.

Hi, I ordered a camera I wanted to try out from Spytown, first time, and it's almost a month without any response. I've sent emails and nothing, the phone number is always busy. Has anybody encountered the same bad service as me?

More information please, like brand and model of dvr, if you have a router, your internet connection. If it was working before it usually means an IP changed somewhere and you have to update that information.

It is a H.263 MPEG4 DVR with a 100:1 compression ratio. File size per frame is 16kbps/frame, meaning 7.5fps x (16kbps/frame)= 120kbps. This is only for one camera, 19 cameras is 2280kbps for upload! How far away? Maybe wireless better option.

A dvr I've used with MPEG4 uses @12-15Kbps per frame. That means for 7.5fps you'll need at least 90Kbps, and for 19 cameras that comes out to at least 1710Kbps. First, I would get the most upload that you can from your ISP, after knowing how much you got then you tweak the fps and quality.

I also have it in an old generic DVR.

C'mon it has the same remote as an AvTech/CPCam. They have an ebay store, just write cpcam dvr on search.

I think you need a 3G phone for it to work.

I just found the same camera but with different specs and under another brand in Security Cameras Direct under mini cameras.

My bad rory. Wish that camera had more specs.

Here's the link [edit by mod - sorry no links to online stores]

Thanks for the answer! I was actually interested in the elevator camera, I might use it in an upcoming job to replace existing cameras.

Thanks, I'll be looking into all 3 cameras.

Here are some links, http://www.cctvforum.com/viewtopic.php?t=2023&highlight=wiz+kid http://www.cctvforum.com/viewtopic.php?t=8206 http://www.cctvforum.com/viewtopic.php?t=8116 http://www.cctvforum.com/viewtopic.php?t=8118 I was more interested in the bullet type outdoor WZ-14, -16. An outdoor bullet with those specs like the day-night, resolution, the vari-focal, I think one is 24V, and the IP outdoor rating make it appealing, plus the price. I'll check Speco and Nuvico, those WZ's look like a roll of the dice.