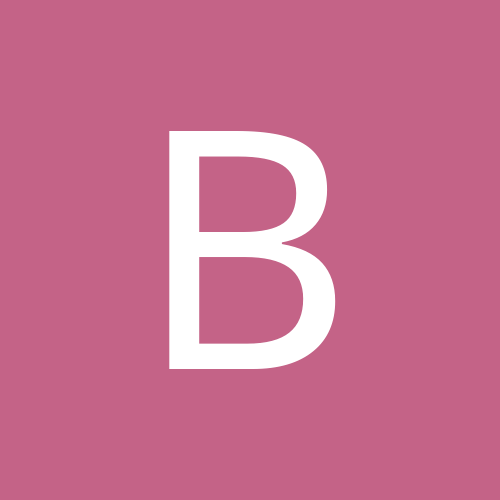 Content Count

6

Joined

Last visited
Community Reputation
0
Neutral
bola09 replied to bola09's topic in Geovision

Thanks all. I tried all the tricks to no avail. I have uninstalled it and re-install version 8.01 and everything seems okay for now. I will hold off on any upgrade for now. Again, thanks for the help. Kola

I just installed Gevison 8.11 with GV-1120 card, window xp machine. I sense this is a simple problem but I am no able to solve it. When I start the computer, Gevision autmatically load and take over the desktop. All my XP desktop icons are gone. Also, the window start icon wich leads to all probgrams, control panel etc is not visible. I suspect the geovision icons completely cover the window icon but I could not get it minimized. Any help is appreciated. I need to have access to the xp fucntionality. Thanks, Kola

I got it working. The only changes I made was to change pot 83 to 89. I am not sure while, but this fix it. So, if anyone has similar problems, it might be worthwhile to play around with different pots. Thansk all, Kola

Anyone with any other idea? Thanks Kola

THe installed video codec are: Wavelet, mpoeg4, Geo mpeg4 and Ge H2645. The following pots are forwarded from the rounter NAT to the Geovision Server: 83 (I changed this from 80 and it worked within the LAN), 4550, 5550, 6550 and 21. I know the pot 21 was not required but I believe I read somewhere where someone mentioned that it shoud be included and he I included. Am I still missing anything in my configurations? Kola

I read this forum extensively for solution to this problem before I made this posting. I just setup my GeoVision card for home security and everything is working well except the remote viewing over the web. Remote viewing over the LAN woks with no problems. My settings are as follows: 1. GeoVision Card 1120 2. Router is Zywall 5 with all the appropriate ports forwarded. As stated above, LAN remote views are flawless. 3. Window firewall is off on the GeoVision Server. 4. ActiveX is enabled in the remote machines. I have so far tried three PC from two different locations. Specifics of the Problems: 1. I am able to log on to the remote server with no error message. So, authentication is okay. 2. The GeoVision remote viewing software is loaded without any problem. 3. The camera icon showed the entire camera but no pictures is displayed. The screen is just blue. Any help is appreciated. Kola.