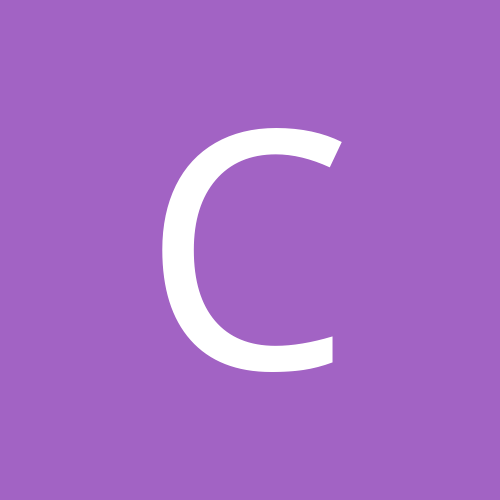 Content Count

22

Joined

Last visited
Community Reputation
0
Neutral
Main DVR screen works with no warning window.. The User Locked message is on the Android Qsee App screens. No App functions are usable without getting the User Locked Window. My Laptop in another room which works on WIFI will not load cameras but no User Locked warning window. My notebook which also works WIFI will load cameras and work properly. Everything works when you reset the dvr by unplugging and plugging it back in. Thanks.

I looked at firmware up date but could not be certain of the right fiermware and got lots of warnings from Qsee about loading the wring firmware. I moved this over to digital systems as I have a DVR not a VCR system.

I posted this early but I think it was the wrong forum. My qsee system is about 4 years old. The DVR is a QC588. About 3 months ago I started getting a User is locked message. This means I can't view the cameras remotely and on WIFI. It's random, it could happens several times in one day or not for a couple of weeks. The only way I can view the cameras is to turn the DVR off and back on to reset. Not very practical if your not at home... My earlier post a suggestion was made to update firmware but when I looked into that it was questionable if I was looking at the right firmware and there was allot of warning from Qsee about not loading the wrong firmware. Any thoughts?

I keep getting locked out of my Q See system (4 years old) at random for no apparent reason. This just started in the last few months. I have to unplug the dvr then it resets. This could happen several times a day or not for several weeks. Any thoughts on what could be causing this. Thanks.

I have a Qsee security system. I had no problem when I had my Samsung Note 2 (verizon). I was able to copy a segment of a video and then within the q see app convert that video to mp4. It was stored in a file on the phone named mp4! New camera is a Samsung Note 5.. I am using the same Qsee App. and I don't see any way to convert a security video to mp4 so it can be exported via email or text. This was important to me because I had some creepy guys trespassing on my property and I was able to take that video and send it to the sheriff who was investigating. Am I missing something with the new Note 5? is there someway to send copies of security videos via text or email?

Follow up problem fixed!!!!! I have been going back and fourth with tech support. Today they went on my system and down loaded new firmware and made a few tweeks here and there and walla.. Push notifications started coming in on my android. The guy at Qsee was great to work with and fixed the problem...

I am upgrading from a 2 year old SD Qsee 8 camera system to a New HD Qsee 8 camera system. I connected one of the new HD cameras out of the box and just set it up with the one camera using the larger BNC cable provided with the HD system. The connection was easy to follow and connection established to my TV monitor and Android. Problems noted: Live view was clear but delayed by about 5 seconds. Play back at regular speed was slow estimated 6 seconds per second of viewing and very choppy. Play at 2x 4x 8x and it would just freeze. Notifications to android seemed random. For several minutes nothing then I would get several at one time. Wifi connections kept going down. Seems like the new system is crashing the wifi.. I suspect that my wifi speed or my two year old router is not up to the task of running the new HD cameras and that is why it is so slow and choppy.... I will contact internet provider and see if they offer a faster router. My current wifi speed is 2.84mpbs download and 0.54mpbs upload... Any comments?

I am going to add to my own post I tried both sets of cable and they both worked but new HD system is very slow and choppy.

I am replacing my Qsee SD CCTV system with a New Qsee HD camera version. The camera cables for the new HD system are the same as the older SD system with the exception that the newer HD cables are a little larger diameter. Can I use the old BNC cables or am I going to have to rewire with the New HD Cables.

Our Q-see system is no longer sending notifications to my android. It has been out for over 3 weeks. I have tried everything I can think of and nothing. Remote monitoring is the main reason we have a security system for when we are away from home. I can view the cameras fine but without notifications we don't know when to look. Q-see support has been little help. I suspect a app update or third party glitch has occurred.. I may just have to buy a new system..

Has anyone else lost their push notifications from their Q-See security system? The system has been working fine for several months but just suddenly stopped. I had lost them before and at the same time others on this forum as well. Suspected third party issue. I have tried re installing the QC android app and checked the settings on the DVR and still nothing. Been out for three days now...

I found the problem in app settings. The push config had no cameras selected and was not highlighted. Once I added the cameras and hit save it started working again....

I got a app update notice on my android for updating my QC app which was working perfectly. I thought well I should keep the app updated...Once done I no longer get alert notifications. I can view cameras just don't get any alerts. Tried reinstalling app with no luck. Any thoughts?

Well their up again. It was either a combination of reloading the Q See Adroid App or turning the network off and back on?