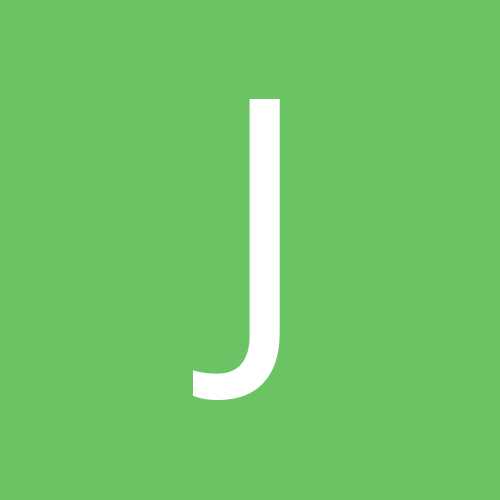 Content Count

21

Joined

Last visited
Community Reputation
0
Neutral
Actually bought the new Swann NVR system with 8mp cameras. the camera on the swann nvr register as ip of 171.10.1.151, 152, 153 etc and a port of 9988 Hikvision SADP tool doesn't recognize. Any way to set my ethernet on my computer to that camera snd try to direct connect to it ?

Long time user of Swann SWNDH-880 (4k rebranded hikvision) and SWNHD-825 (3mp rebranded hikvision) cameras from costco. These have been great with my linux NVR bluecherry. They even took the hikvision firmware update. I've recently purchased a new Swann PIR IP camera from https://www.walmart.com/ip/Swann-SWNHD-865MSB-US-5-Megapixel-IP-True-Detect-Camera-with-Audio-Bullet/493853045. I was hoping it could see it on my network and somehow log in and recombobulate it to work on my system. So far no luck. I did speak with Swann before ordering to confirm the camera was onvif compatible and that I was using it with a non swann system. I know that some hikvision cameras and other sometimes have a different default IP or subnet and you must configure your computer to that ip range and subnet, but I don't even see it using any ipcam scanners, onvif discovery programs or anything. My POE switch does light up and when the ethernet port is occupied by the camera and the IR lights come on in low light. Any ideas how I could confirm if I can communicate with this camera without a swann NVR? Thanks guys

Im a user of Swann 830 cameras (rebranded hikvisions) with BlueCherry linux nvr. After confirming with swann that their new "swann branded" true detect up cameras are infact onvif compatible, I ordered one from walmart at $125 Canadian. Will report back on compatibility. Should this camera work as easily as the other swann rebranded hikvisions did, this is an excellent price for a 5mp ip camera.

ha! Thanks Boogieman. Weird that the algorithm that BlueIris uses didn't pickup the dust as motion. Guess its more advanced than what is crammed into the camera.

Hey guys. I've setup one my 2032's outside, and during night vision recording, Im getting motion triggers every few minutes (or sooner) It seems dust/debris is triggering the motion sensor. My settings are; IR -on MOTION -on ENABLE DYNAMIC ANALYSIS -on CONFIGURATION -normal (not expert) SENSITIVITY -20 Scattered array of motion areas. I'm just dumping motion events to a Ubuntu Server. View My Video Any idea how to stop the motion trigger from going off on dust? Thanks

I have Swann SWNHD-820 cameras which are rebranded DS-2CD2032-I from HikVision, and yes they do indeed work just fine with HikVision software.

Different paths, when root path works?

Dell lost my business years ago, and has never won it back. I'd rather choose what parts go into my system, than let a money hungry company choose the cheapest component suppliers. For bargin dell products, thats what you'll get. There are several efficient power supplies above 550 watts. He said it was a media server, so not sure if hes using it as a server or a player hooked to his main TV. I'd hate to be under powered after building a system. Nas hard drives can use 15-20 watts or more, easy. I don't believe there is a point to using 3mp cameras if you aren't using full (or close to) resolution, and at minimum 10 FPS. I personally use 30 FPS but thats me. Always build for more power than you currently need. With perhaps the exception of the processor as you can swap it out for something more powerful later. The cost between i5 and i7 is negligible, even if you're going Dell. I had two 3mp cameras @ 1080p 30fps running on blue iris on an i5 as was getting quit high system loads. So yes it all depends on what you want to do with the cameras.

Thank you for your reply. I am actually leaning towards building my own PC Server and was leaning towards NAS....until I realized that the linux wouldn't run blue iris. I have read a lot about blue iris and it sounds like it's probably what I should go with. My next question, and this may be a little bit out of the thread, but one of the reasons I wanted to go with an NAS was the thought that I could A. Have a place to store all my NVR recordings from cameras (I will only have a total of 7) and B. Have a place to stream all my media to my multiple in-home, hard-wired TVs. Noting that I have cameras that will do up to 4 MP (1080p on the low end), would the following system be able to 'do' everything that I want w/out giving up much on the FPS, etc: Processor: Intel Core i5-4590S 3.0GHz Quad-Core Processor MoBo: Gigabyte GA-H97N-WIFI Mini ITX LGA1150 Motherboard RAM: Kingston HyperX Fury Black 16GB (2 x 8GB) DDR3-1600 Memory Storage: Samsung 850 EVO-Series 500GB 2.5" Solid State Drive 2 x Western Digital Red 3TB 3.5" 5400RPM Internal Hard Drive Case: Fractal Design Node 304 Mini ITX Tower Case Power Supply: Cooler Master VS 550W 80+ Gold Certified Semi-Modular ATX Power Supply Operating System: Microsoft Windows 7 Home Premium SP1 OEM (64-bit) NAS is VERY underpowered for that much work. I have a VERY similar system to what you are spec'ing. Well, if thats the case I would up the processor to an i7, at least an i7-3820. Up the power supply to a 750 watt, as you will need the extra juice for hard drives down the road. This should only add $20-30 to the cost. I love the Node 304, but you will run out of space for hard drives, that you will need later on as the 7 cameras will gobble up space. Especially with motion detection you will max out an i5 pretty quick. BlueIris runs on windows, Im playing with the demo right now. If you must use windows, then this is the solution for you. ZoneMinder runs on linux, and you can run it in a VM on a windows machine if you MUST run windows. I was playing with Zoneminder in a VM and was very impressed with its performance. I may deploy it onto my Ubuntu Server as my camera NVR. Right now, I have two 3mp cameras continuously recording to my raid drive on my Ubuntu server, just basic to get the cameras working. These are recording to a SMB share on the same server that runs my PlexMediaServer. This system also serves HD media/music etc to 3 Google Chromecasts in my house. So far so good.

for what reason does it exist? Also, since I have a current camera with a recent firmware, and all features including ftp work, would there be any reason to flash the hikvision firmware over ??

Thanks man, Im still testing out all this stuff. Ive got 3 VMs going, one with Ubuntu/Zoneminder, another with Ubuntu/BlueCherry and a third with Windows 10/BlueIris just to see what one i like. All of the security apps, including the ones on my phones and rtsp vlc streaming work with; rtsp://user:pass@camip:rtsp_port Is there advantage to using the paths you list ?

1) yes. 1a) yes if you can afford the cpu usage. The options and fine tuning available in BlueIris are much better than that built in the camera. 2) should work fine... as long as nothing is blocking port 22 (ssh). Just tested it on my own 825cam, same version. Login with your admin user/pass. On your 825CAM, do you know what the actual stream file is? Like some are http://cam-ip/live/h264/stream.asp

Ill do some more testing, only got them up and running Saturday. edit: just did a test, in 0 lux, full IR, little to no motion blur. this was just a test in my living room. Where the cameras will eventually be located, there is some ambient light during the darkest parts of the night, so I should be fine

There are new 4mp and 2mp cameras from hikvision that are superior to these, particularly in low light / night. I get very good lowlight/ir night vision performance with these...