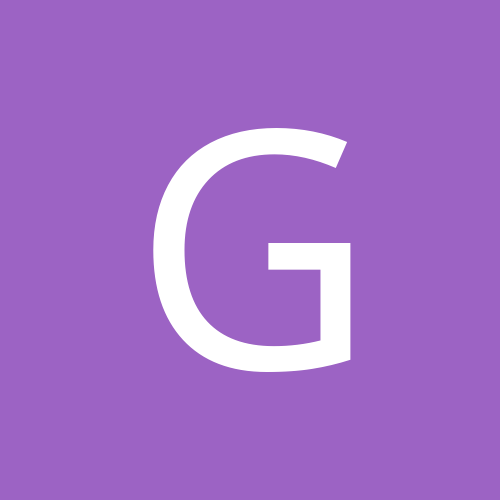 Content Count

16

Joined

Last visited
Community Reputation
0
Neutral
In the U.S. we are horrible about suing each other, but I love small claims court

Having witnessed the neighbor being burglarized and trying to call 911, I realized it is MUCH faster to call Sheriff and press #2, maybe you can find something similar? Can I say MUCH one more time. 911 is NOT for watching thieves carry off with stuff if nobody is home.

Thank You! But I would have to buy 7 new cameras?

No, most affordable DVR's support one audio through the internet or playback, I think I looked at some that were $2500 to $3000 and that is just too much money for a small difference. My neighborhood is better with help from the police.

This DVR is almost new, just sad, does anyone know of a 16 Channel, 4-6 audio, no HDD but space for 2, analog or both, less than $$$$, Thanks

Tech support has disappeared, is there a Chinese Holiday?

Two of my cameras run that far, but with old better quality cable, but I am noticing that my cheap computer is objecting to all these cameras, on my other computer it is much better, are you using a monitor?

May I ask why you were upgrading?

Does this look OK? Let me know if I need to make it larger?

I did, and I re-booted, normally this would not be a big deal but things are getting crazy around here, Thanks

Is the neighbor already "unhappy"? Have you spoken to them at all?

I bought cheap BNC-RCA cables on E, these aren't exactly like the one I have, but I might have paid just a little more. strangest thing, the audio will reach the TV monitor but not the internet, what am I missing

I ended up buying a new DVR, exchanged the PC I use for viewing, new monitor, some new cables, I will get one more hard drive and hope to be problem free for a while. The final straw was when old DVR would no longer "play back"

Everything was working pretty good, then the hard drive went out, fingers crossed that things will run smooth from now on, I rather not buy a new DVR.

I hope I have fixed it by using a separate outlet, fingers crossed since I thought I fixed it last week but problem came back Update: I believe while getting some new Cable TV equipment a while back, the 12v plug got pulled out just a little from the DVR.