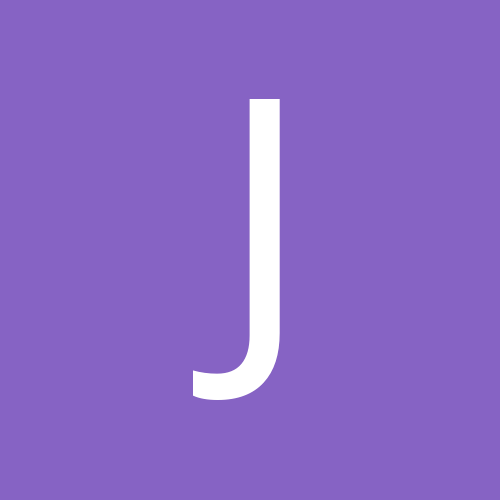 Content Count

20

Joined

Last visited
Community Reputation
0
Neutral
well as i mentioned i don't have this issue before with previous dvr cameras, this new NVR is very confusing to use, ive never had to use any dns or static ip, the moden has always been the same ip, just forward to ports to the device witch ip was 192.168.0.12 and forward port 8000 to it, then on the app i would put the ip 124.188.191.xxx :8000 and then it would load, when your photo automatically connects to wifi it should still work too? but this issue is that its not working like that at all, you have to physically add another device in the menu of 192.168.0.12:8000 then add another set of cameras.... oh now the system is stopped working and i cannot access it even tho its connected again...

im using the IVMS-4500 app, i use it for other cameras at home, never had an issue before, im running 2 ptz 2 normal cameras running off a PoE switch and when i add them to the device list on the app they work fine when im on 4G data or when i connect to the same network wifi, im starting to think it somthn to do with the adsl modem, and now another issue is that it keeps changing IP address,

hey, I recently installed a hikvision DS-7608NI-I12/8P NVR with 2x 4mp cameras and 2x 3mp mini Ptz dome I have forwarded the ports when i set up the mobile app, now it i can only access over mobile data, once i come home and my iphone automatically connects to the wifi it wont load and says connection fail? why is this becoming an issue?? On mobile data works fine but when connected to wifi the same network the nvr i can only view it if i add another device on its internal IP e.g. 192.168.0.12 the modem is a OptusYes Sagemcom F@st 3864OP adsl modem Sydney Australia thanks

hi i have the following DVR PCi card GeoVision GV 1480 / 1240 / 1120 V1.10 PCX Capture Video Card and i dont have any drivers for the card! i checked online on the GeoVision site and nothing lets me download says im in brazil but im actually in Australia i need assistance, i have emailed them multiple times and have never had a responce!! can some one help me find a driver loading on Windows 10 thanks-

** i am useing a PC as a dedicated NVR and i have forwarded all ports 80, 2200 & 8000 how to i view it on the hikvision app?? nothing seems to be working???

No one mention any of those brands...what was mention is that 960h is GARBAGE. Do you think we dont have youtube in the US? Local installers really? are you recommending that to a guy who is trying to setup a system with 15 dollar dvr cards....come on be serious here. And YES ip is the way to go...its 2016 not 1996... thank you, also i have installed the cameras they run fine, and oh for the quality is amazing even night time il will upload a picture, quick to judge, the ip cameras i bought are awseom....

So i bought these http://www.ebay.com.au/itm/222110162468?_trksid=p2057872.m2749.l2649&ssPageName=STRK%3AMEBIDX%3AIT and i bought A POE Switch and im going to use a PC as the NVR insted of a stand alone what software is usefull?

thanks for advice, but can anyone forward me to where i can buy these IP cameras, i can only find these Wireless ones that go for $30 each, i want wired ones that connect to my 16port switch and i wanna use a PC to monitor them.... all help appreciated Then you havent read this forum or done even the slightest bit of research.. tbh - i haven't had time to sit down and go through, been on the go with work just refreshing this page to see updates

thanks for advice, but can anyone forward me to where i can buy these IP cameras, i can only find these Wireless ones that go for $30 each, i want wired ones that connect to my 16port switch and i wanna use a PC to monitor them.... all help appreciated

you guys hav made me change my mind now, where can i find IP cameras i have a 16port 10/100/1000 netgear switch to connect all the cameras too, if i use ip i want to use a pc to record and monitor the cameras with can some one explain what i need and where to find thanks

i have found this can u tell me if this is a good PCI card http://www.ebay.com.au/itm/16CH-PCI-E-Express-H-264-Video-Recorder-Digital-Camera-DVR-Capture-Card-480fps-/121359806278?_trksid=p2352135.m2548.l4275

Hi. Total waste of money .... First they are CIF cards then you are going to have a lot more costs just to see they are junk Your old PC will not take all 4 cards Then you need a graphics card Then you will need standard hard drives and partition for each card then the cards are too old for remote viewing or any apps to work By the time you have spent money you would of saved by just buying a hybrid. Try one card first .... See if drivers work as that card has been on the forum years ago and driver was a main problem Well lucky my items are getting refund because the seller has advised me the hardware has a problem and has offerd me a refund! i have a PC with 4 Pci slots, i want to make it a DVR unit, where can can i buy a good quality DVR PCI cards from? has to have software where it can be accessable to iPhone/android using the Cloud app on mobile im also living in australia most prob will need to be posted to me! thanks

https://www.ebay.com.au/itm/400840126990 that is the ones i paid for x4 all up 16ch

Its 2016...you are going backwards... Also, check power consumption on that old pc...you would be better of replacing it with a newer one and running ip cameras.. yea mate the PC has plenty of power, upgraded the Powersupply and few other bits and pieces, why do you say "its 2016 you are going backwards" correct me if im wrong, well i thought useing a PC would be much more reliable to use rather than the DVR units witch are so slow to use and always having issues, its only for private use not a full on Shopping center use lol.... but my real concern is if software is available to make it accessible using an App for the mobiles!!!