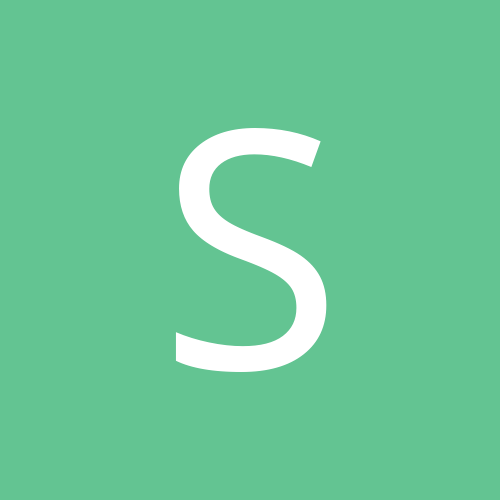 Content Count

34

Joined

Last visited
Community Reputation
0
Neutral
I have this exact model. Daylight performance is OK - nothing to get excited about. Low light performance is not that great - very grainy and can't really see that much. I have one mounted where a street light illuminates the area and unless subject is right under the light it's very difficult to see anything.If you are looking for a low-light camera I would get something else in my opinion (a true day/night like has been suggested).

I have kind of a basic question on face recognition. I have several cameras installed around my property set a the widest angle to cover the most area. I can see activity with no problem but I have trouble even recognizing myself on camera at a distance (and I know what I look like!). Obviously the darker it gets the worse the problem. So my question is: What good are all these cameras if I see a recorded image of something happening and can't identify the person? If it ever comes down to it, I'm sure the images I could provide of a crime being committed would never serve to convict someone. The only purpose the cameras serve at this point is to alert me of something going on at the present time or to show me that "someone" did something earlier. Cameras are Sony CD73v's so I don't think it's a "cheap camera" issue. Any thoughts?

I'm looking for suggestions for an adjustable infrared (motion?) detector for the back of my shed. The situation is that my shed backs up to an alley that is shared by several neighbors. The area behind my shed is sheltered from view so undesirables like to use the area for (insert criminal activity here). I don't want to install a light back there because I don't want to create more of a gathering point for delinquents. The light would not deter activity because the area is not really visible to anyone unless you drive down the alley. What I want is a way to know when someone is back there. I do have a camera installed but I would like to be able to know when to monitor activity so if there is something going on that I should be aware of I don't just find out after the fact. I was thinking of an infrared detector that would be adjustable as far as range, size of object, duration of objects presence, etc. I don't want it going off if a cat walks by or if it's just a passing car. I would want it to alert me if the car stops and parks or there is loitering. Looking for something discreet. I've tried a couple of those wireless "driveway alert" toys that didn't even have the necessary range to accomplish anything. I know wireless is generally regarded as crap so I'm perfectly willing to run some wires. I hope I made this understandable. Is there anything available for something like this?

If I'm understanding you correctly (dead pixel = dot of white in picture) I've had one recently on a brand new Speco, brand new GE-Kalatel, and brand new WizKid. Maybe I'm just unlucky!

I stopped dealing with Panasonic years ago because their "customer service" was a joke! They had an attitude that they didn't NEED to care because they were so big. From that point on I refused to buy anything with the Panasonic name (and I'm sure they felt the drop in sales ).

C7 in CA - Can you tell me where you purchased your camera from? According to the Wiz Kid website and two of their customer service reps the WZ30 dome ships with three lenses: "Mounted with 3.6mm micro-lens (2.9mm and 6mm micro-lens also included)". I had the same problem when I received my camera and had to contact Wiz Kid to get the other two lenses. What gives with this? Still waiting to hear from Rory on this - I don't think he likes me .

Rory - Did your WizKid WZ30 domes include three lenses in the package?

I have to compliment the customer service I received from Extreme CCTV/Wiz Kid . I had a problem with one of their products that was remedied in a quick and professional matter. An actual person answered the phone when I called them (almost immediately - not after a long wait and endless menus). Quick, courteous responses to my email inquiries. Parts received within two days. I'm very impressed in this day and age of pathetic customer service. Great service!

Has anyone had problems dealing with Spytown? I just placed my first order with them and having some unexpected difficulties. I've seen them referenced here many times in the past and don't recall any negative comments so I thought they may have a good reputation. If they don't resolve my problem soon I will post details if anyone is interested.

Looks like Rory doesn't want to respond to my additional questions Does anyone else think this is a decent unit? If so, can you comment on recorded picture quality and any problems with mixing color and black and white cameras? What unit would be recommended for a few hundred more $ (can be 8 or 9 channel instead of 16).

Must have been a run on these as the price just went up $80! Rory - two questions: How is the recorded image on this unit compared to other low or mid-range units? What kind of problem is there with using both color and black and white cameras? Thanks!

Looks like we've got the full range of opinion in just two replies! Herminshs - Re:Hard drive failure - even if you had to replace it with a better one it's still cheap, no? Can you please define "crash" and how you remedy it as I have never used a stand-alone DVR (can you reboot just like a computer?). Rory - sounds like you've had good experience with little or no crash problems. Have you used this same model 5170? How does the recorded image compare with other low or mid-range units? The description says max record rate is 25pps. You also say, "30pps on 16 cameras, means, divide that 30pps between the amount of cameras you have" - is that different than on other DVR's? If so, please expound. Thanks!