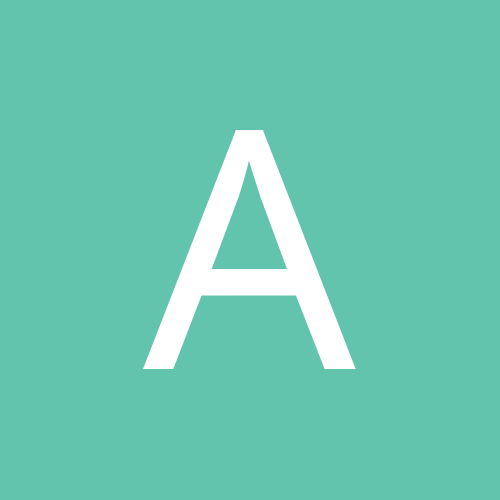 Content Count

5

Joined

Last visited
Community Reputation
0
Neutral
Thanks rossko & tomcctv for the ideas... That pretty much sounds like we will have to be creative and come up with some hybrid solution and there is no out-of-the box solution for such longer distance runs.... I am going to add the sat image of the farm, and may be that will help with some more creative ideas from you guys... #1 - is the house where I need to put the DVR/NVR and the only place where power source is available. #2 - I am planning to cover this enterance by mouting the camera on the west side of that house itself (no power/cable issues) - 150ft #3 - I might be able to cover this one also from the building (east side) as its 200-230ft from the house. Hope the trees wont block the view... #4 & #5 - 500ft & 750ft away from the house.... looks like if we can place a camera at 400ft or somewhere in the middle (600ft) to cover both the enterences... so we are talking about just one 400-600ft wiring... So, this case, what type of cameras/cables I should use for #2, #3 & #4/5 - I guess regular analog cams for 2/3 & IP for 4&5 (due to power requirement)? I have a spare hybrid DVR, which I can be used of this project if we go hybrid route. Note: All those buildings/sheds will be demolished in coming months and the owner wants survielnce during this period.

Thanks for the suggestions... I decided to run the cables on a pole or along side the fence to mount the cams (one every 300 ft). Thought of using IP cam to avoid running coax + power and use POE, but looks like I need some boosters for 800ft? all along I thought ethernet (CAT6) has extended range than the BNC+power cables I get... but looks like for 800ft its the coax that has extended range... but how will i run power in that case? Apperciate any hints/ideas/suggestions....

Actually I want to cover the entier area... was reading about 'starlight' models... will that help seeing whats going on in night... I dont need motion sensor or anything... just a cam to record any intruders.

I need to cover about 800FT roadway/driveway from a farm house... Since there will be lot of demolition work, they don't want to spend much installing any poles/cameras on the field other than attaching to the farm house for now... so trying to find alternate solutions... I can mostly find 300-350ft night vision cameras, is that the longest range available? what type of the cameras are used in traffic signals that stays very high on the pole...

Hi All, I know there are specific cases of POS integration has been already discussed on this forum... but would like to get some idea/inputs from you guys on my scenario... I install CCTV system for a small food-chain in US. I have installed 10s of stores with regular AHD 720p Analog cameras... most of the store generally has 3 POS (2 regular & 1 Drive through). I normally install 960H/H.264 DVRs (16 or 32ch) with remote view... I need a solution which can use the existing POS & Cameras and write it to either PC based or another DVR (current DVR doesn't have search capability - I don't want just text overlay) and be able to keyword search videos based on transactions (number, no-sale, amount, etc). Their existing POS system has plenty of reporting and alerting, so I don't need this system to do any of those other than providing a way to keyword search the video quickly. Looks like the AVE VSI-Pro V1300 could be integrated to the existing POS to capture data, but I am not sure whether I need to buy 1 for each POS. Also, I am struggling to find a proper solution to write the data into a place where it can be eventually keyword searched... Here is where its getting more tricky, they would like to eventually monitor/review all the 3 POSs at 10+ stores at a central location. So this system should be able to either write directly into a remote site or at least transferable. So this is what I am looking for... not sure whether there is anything available ready-made or I need to customize/program something. - A Device/System that can 1. Accept the POS output (RS232?) 2. Accept Camera output (BNC) 3. Merge/Overlay them and provides output (not sure this will be BNC) that can be written it to a video searchable database (which can be transferred remotely) TIA...