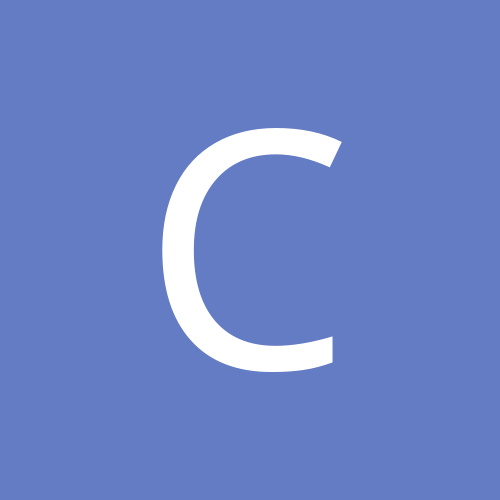 Content Count

4

Joined

Last visited
Community Reputation
0
Neutral
Ok I've hit a brick wall... I realize that I need either HPTV2401WPZ or HPTV2401WPS to provide power to the camera housing for the PTZ and heating/cooling. But what do I connect the other wires to, and what about the Data rx+/- and tx+/-? Here is the document that I have for the wiring diagram Page 41 of this document: https://www.honeywellvideo.com/documents/900.0696_Rev1.0_HD6_Housing_Installation_eng.pdf After looking up the part numbers I have I thought these were IP based but now I'm back to thinking I'm going to need a DVR. Here are the part numbers I have: Quantity x Part Number - Description 2 x HDSA00N1 - Scan(Camera) 3 x HDT0W00D - All Weather Housing(wires coming out of this including a BNC) 3 x HDB0W400 - All Weather Dome(clear for sealing out moisture) I realize these cameras are normally enterprise grade... But I have them now if I can make use of them without spending an arm and a leg I would like to... What do I need in addition to HPTV2401WPZ, I will need one of these per camera I want to install I believe. Did I post this in the wrong section of the forum? Can anyone help me make the parts I have into a working system?

Looks like I actually have the IP based ones. I hadn't looked up the exact model I have, it is a HDSA00N1. Here is the manual: https://www.honeywellvideo.com/documents/HD6_VIP_Digital_DS.pdf I think I can connect these directly to IP. I will only need power supplies. Then I can connect them to an ispy system. Does anyone know anything about these cameras that can help me determine if I'm going in the right direction or if the DVR was the way to go? HPTV2401WPZ HPTV2401WPS Both of those appear to be outdoor, suited for barn use(dusty conditions) one wpz has grounding for data and wps is grounding for video/power only. Sorry for posting multiple times I'm just learning about these cameras.

Would a DVR like this work? Would it be a better option since it supports HD too? https://www.amazon.com/HDView-5CH-Tribrid-Protection-Commercial/dp/B0195S5GNI/ref=sr_1_1?s=photo&ie=UTF8&qid=1485892677&sr=1-1&keywords=B0195S5GNI I could add some HD cams to it in addition to the two honeywell ones that I have. Maybe something like this: https://www.amazon.com/s/ref=nb_sb_noss?url=search-alias%3Daps&field-keywords=B015O1L83C

I purchased at auction a couple Honeywell HD6 camera's and all the parts that go with them i.e. the pendant/upper housing/dome/camera(scan they call it) etc... A DVR / controller etc. was not part of the auction. These are new in the box. My question is will I need a specific DVR such as the HRHD9 which seems to list these actual cameras as compatible or... From what I can tell I just need a DVR that supports rs485. Would a HRG85 work? It seems to have RS485, and from what I can see as long as I connect the RX+/TX+ and the RX-/TX- to the correct ports on the DVR I will be able to do PTZ. I plan on using these for barn cams, I know it is overkill but I didn't pay much for the cameras so if I can make a DVR work with them. I have my network extended to my barn already for a basic IP cam. Would just like to upgrade that if I can. Does that sound accurate? Any advice you have would be greatly appreciated. Thanks!