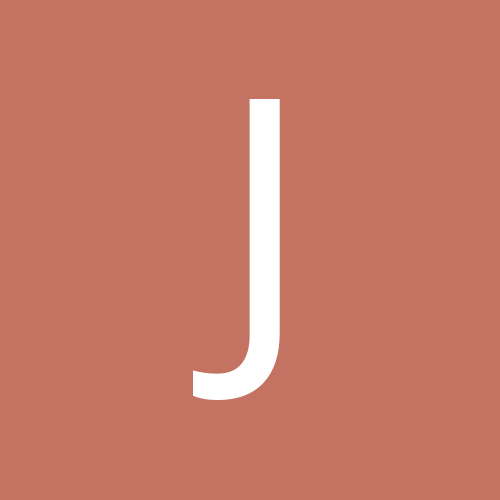 Content Count

13

Joined

Last visited
Community Reputation
0
Neutral
Some info about your setup would be helpful (could not find specs on your dvr....) Anyhow, also about catching plate numbers... you do not need a LPR camera setup to catch the numbers but that would be the easiest way to go about it I imagine. I personally have built a few cameras and a big IR lamp that lets me get about 90% of plates that pass by at night. I am lucky enough that people are going 10mph or less and my cameras are in line with the direction of travel (perpendicular or off angle is much harder). Distance and zoom are very important. closer you can get to the car the better. My cameras that are effective for plates are a 50mm day/night w/ IR Pass filter(always set to B/W) to cut down headlights@ 50' and then (2) cameras that are effective from 150'-300' that have slr telephoto lenses on them(135mm and 200mm). These lenses are cheap as not so many people using old film cameras anymore but they are not day/night so they suffer from bad focal shift day to night . Cheaper for me to have two separate setups, one for day with the iris set tight for long focal length and the other for night with the iris pegged wide open short focal depth but good night vision. I will be putting another IR pass filter on the telephoto lens as well as during the day having the iris pegged open really renders it worthless. Took a while to get them all set up and inside enclosures but I am very happy with the results. Camera boards are Sony IMX322 boards that are very flexible for exposure etc. None of the cameras have IR on them and are aided by an external IR flood which cuts down on the false triggers from bugs being lit up at night. So yes, if you are good with DIY you can make something but I have always wondered what an entry level LPR cam would do compared to what I have made. There are some okay looking cameras on ebay that start at around $200 that I would try if I were to do it again.... but again I am happy with my overly redundant setup after seeing how much the REAL cameras cost

You are right, I am not trying to make a LPR, just a camera that is effective for me to be able to read the plates myself. Better than calling it a ANPR right? Sorry I made this confusing. Weird how all of these starlight boards come with ICR to switch over to black and white at night. Here is another example of a strarlight board equipped with auto iris. https://www.hsell.com/product/129-sony-starlight-imx290-1080p-2mp-nextchip-nvp2450h-ahd-tvi-cvi-analogcvbs-4-1-cctv Not sure why you dont want to mix these technologies but thankyou for correcting me on my terminology!

Some do https://www.ebay.com/itm/US-Stock-Dahua-HDW5231R-ZE-2MP-H-265-Motorized-Lens-Starlight-Eyeball-CCTV-Camer/122850232116 https://www.ebay.com/itm/Dahua-OEM-1080p-Starlight-IR-Bullet-HD-CVI-Camera-2-7-12mm-Motorized-IP67/382134537745 https://www.ebay.com/itm/SavvyTech-HCC7221E-IR-Z-2-1MP-Starlight-HD-CVI-Motorized-Dome-Camera/112368895429 https://www.ebay.com/itm/DAHUA-DH-SD59A230IN-HC-S2-2MP-30x-Zoom-Starlight-IR-PTZ-Dome-4-5mm-135mm/401470542390 That said I am having pretty good luck catching plates at night with no street lighting at the moment. There is room for improvement. I have a camera set up with a 50mm zoom lens at about 60' and am using n IR pass filter and a big IR flood/spot at night but am still experiencing a bit of momentary bloom when the headlights hit at the right angle. I have tried a few different settings and thought a motorized iris might be able to help this situation but perhaps there is an easier way. Oh yeah, I also do not want to shell out $500 for a decent LPR so.... timker away is what I will do. I am pretty content at getting about %70 at this point.

this camera does not seem to have auto iris control at all. The cheapest cameras I have found start around $40. Also the reason I asked about altering this specific board is because I have some of them already and the option is in the menu however I would imagine it is just a generic firmware and the hardware on this board does not support auto iris or auto focus for that matter.

after a bit more research I am going to say I do not believe it is possible but would love for someone to correct me! I doubt that any of the unsoldered lugs are the four wires (c+c-d+d-) I would need... will have to get another board.

Hello all, long time lurker for tinkering on my home system, recently I had a gas thief that prompted me to upgrade my 960h system to a dahua pentabrid which I have been upgrading the boards in some of the cameras to try and save money. I am working on making a couple cameras dedicated to catching license plate numbers as it seems to be cheaper than trying to have one camera that does it all. My question is this; does anyone know if I can solder something on to this board to get an auto iris lens to work? In the OSD menu I have options for manual lens or dc but there is no jumper so I am thinking I may be able to solder a few wires and get an auto iris to work. It would really help my poor mans LPR attempts... thanks! Pics of board are identical to this item here on ebay (hope that is not against the rules, I can upload pics if needed) https://www.ebay.com/itm/1080P-AHD-Module-CCTV-Camera-board-Sony-IMX322-2441-Starlight-Low-illumination/142458676564

Sounds good, so the issue I had was that I had a camera behind a window so at night the glass would reflect the IR, so the solution was to put the IR outside. When I opened up my camera, as with most cameras, the IR leds are all on their own board that just unplugs and has its own power circuitry already on that board with the photocell. Once the photocell tells the board to turn on, there is a one wire connector that goes back to the cam with a 3v signal to tell it to open the ir filter. Without that signal, the way I have seen a camera be able to do it is by setting a threshold for the AGC. If the camera has to up the Gain by X amount, then it is time to open the ir filter. You would likely be able to use the existing board for your external IR source but if you have more IR leds then great! I know that they all have a rated ma and the secret is getting a fixed current driver matched to the amperage amount that is within the spec output voltage for said driver. There are great deals on ebay for high power IR leds and drivers. While the 850nm leds are better bang for buck, at night they really jump out at you! 940nm is much less likely to make you seem like a wierdo to your neighbors for flooding the street in IR Anywho, cheers and good luck on the ladder next time!

Definitely better! I think if it were mine I would consider separating the IR from the camera and having a separate enclosure for the IR. The board will likely be just a two pin plug that accepts the same 12vDC with a light sensor to switch it on and off. The area where it could be tricky is that some cameras will not open the IR filter unless it receives feedback from the IR board.... Cams that have an OSD menu seem to have a way around that but older cameras do not. That said id you have the IR at a slightly different spot but similar angle, you get the best of both worlds including reduced false triggers from moths flying close to the cam at night. Just have the IR spaced away a few feet and that has helped me a lot! If you really wanted to do this but have an older camera that needs the feedback from the IR board, I have a diagram for a circuit that will supplement the board and give you an adjustable IR cut trigger point.

So I answered my own question and thought Id share for anyone else looking for this answer. Yes, cameras that have "auto ICR and are accessible through an OSD can be set to be in day, night, or trigger the ICR filter via an external signal [cds/photocell on ir board] OR use the AUTO mode which switches the IRC when the AGC crosses a certain setting. There are also settings for delay. For my camera, the preset was for day>night was AGC 45 for example. I wanted it to hold out for a little while longer so I upped it to 60 and am happy. Also on a side note I found that my four conductor wire running parallel are leaking signal enough to cause a slight rolling color bar when the other cams are not in night mode.

thanks Securame! I was just using this sensor as an example and I notice it did not come with lens or ir cut filter included.... I was just wondering if anyone knew ith there was a way for these guys to take feedback internally to be able to not need a photocell to control the ir cut filter. I suppose I could buy one and find out but hey, $20 is $20 right!?

if you have the cutting, check continuity between the colors and the connectors. My guess is some may not be used or are being doubled up to increase gauge? Also check resistance to make sure there are no resistors in the line where the chunk is. I have seen that before for super small cams. Anyhow if you do not have the cutt-off piece, the safest thing would be [imo] to take the thing apart and see where the colors go on the inside. See if you can decipher what is what, usually you only need 3 wires, red is usually power in, yellow is usually signal out, black is common ground.... that said, worth looking at to make sure. I have also seen white being mic if equipped. If you take it apart and are still stumped, put up some pics! good luck

Hi all, new here and thought this may be the only place someone can answer my question I am wondering if anyone knows if an AHD board such as this http://www.ebay.com/itm/AHD-2-0-Megapixel-1080P-Board-Camera-Module-1-2-8-034-CMOS-NVP2441H-IMX322-Board-/272049855196 would be able to be set up to enter/exit night mode with the IR cut filter WITHOUT having any input from a CDS. Maybe by some means of the OSD setting? I know I have a dashcam that somehow manages it [Conbrov 6000] and I want to achieve this if possible without using a CDS. If there is no other way, are there any cameras anyone knows about that have this setup without having an IR board? I have a need for this as some cameras are behind glass with exterior illuminators. " Thanks!!!