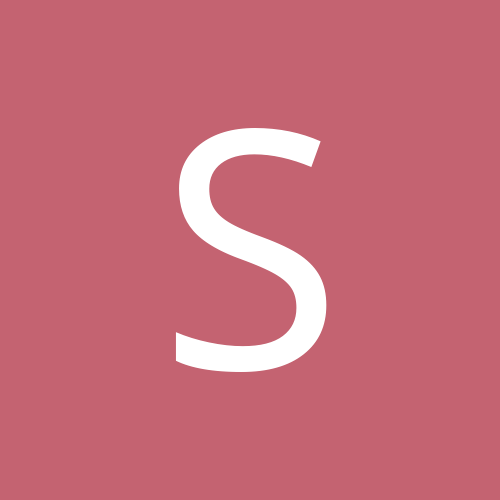 Content Count

11

Joined

Last visited
Everything posted by shane123
Hi everyone I'm new to cctv but after a burglary down the road i thought i would fit a system and join to see what i need and don't need

Hi I have setup my first cctv system this is what i have so far ... Hikvision DS-7208HUHI-F1/N with 4tb WD purple Hdd.. 2 x 3MP WHITE HD TVI AHD CVI ANALOGUE CCTV BULLET CAMERA 2.8-12mm ZOOM LENS 60m IR These ... http://www.ebay.co.uk/itm/3MP-WHITE-HD-TVI-AHD-CVI-ANALOGUE-CCTV-BULLET-CAMERA-2-8-12mm-ZOOM-LENS-60m-IR-/122218829801?hash=item1c74cf57e9:g:y64AAOSwx2dYI2Nl Cabled with,kenable CCTV Cable Reel Coax And Power RG59+2 Shotgun Lead CCA/CCS Black. Screw on BNC and screw on power ends... The problem i have or may not have (as this is my first cctv setup) is the image seems a bit grainy like very small lines in the picture.... Then at night one of my cameras which is close up zoomed in near a door looks fine just a bit grainy but the other camera which is zoomed out to cover a bigger area goes really grainy (this is hard to explain) is it possible that its normal as the distance one needs to cover more area? I hope some of this makes sense? Shane

Ok i have swopped the cameras over today will see when it gets dark if the problem has moved or stayed... Here is the cameras now the lines have gone since changing them around very strange ...

Hi Yes they are the type I'm using screw on ones, i made sure it screwed onto some of the outer shield wire.. See below for connectors and wire Im great yarmouth Norfolk Shane

Thank you Problem is I'm only running two cameras now and already have the issue which goes away with just one camera.. don't know what to do .. Shane

Ok i have been having a play with psu etc.. so i have another one which does the same, i unplug camera 2 and camera 1 is perfect i then plugged in a couple of old cameras and some cheap leads and the problem comes back so it seems if i give camera one its own psu all is good as soon as it shares it plays up !!! What could cause that ?

I sent the pictures to the place i bought the cameras and DVR from they said very quick Ground Loop Feedback, Is this something that can normally be fixed without fitting Ground loop isolators? If not can anyone recommend ground loop isolators ? I'm now concerned as i add cameras is it going to get worse of bleed to other cameras? Shane

Thanks for the reply, they are powered from a 12b 5amp supply with 4 way split, but I found last night if I disconnect the second camera it vastly improved, but the cameras are rated at 1 amp each and nothing seems wrong with the second one ... I can take it down and try as I need to get it sorted .. the cable is all brand new but I could have caught or nicked it as installing ...

Im getting these lines on cam 1 but not cam 2 only on night vision...

I have a computer monitor connected through vga, and the hikvision app plus ivms-4200 on my MacBook ... Its the same on all screens so must be happening in the main box ?? Shane

I do have some small cctv footage clips of the two cameras can i upload to see what the experts think ? if so what format can i upload in ?