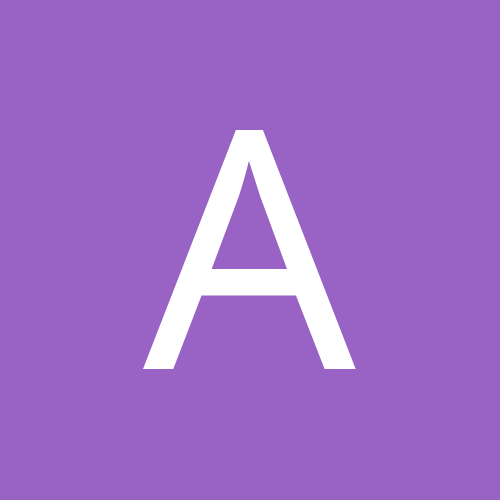 Content Count

26

Joined

Last visited
Everything posted by algarvepaddy
What options do you get when you right click the mouse? The person that installed the NVR software may have set it up so it can just be viewed as is.

If you or anyone else can work out how to secure Hikvision then please let Hikvision know. They would be delighted to hear from you. They are in big trouble at the moment.

Difficult to follow exactly what you want but if you are trying to get the same IP camera to show up on three different DVR's then normally that will work because the cameras are unlikely to be multicast.

Press "F" on the keyboard or right click the mouse and select "Full Screen" from the pop up menu.

Have used these many times and always worked perfect.

If you connect a DC 12v power supply to the power end on your camera it should work. If you want to send the power through the Cat5/6 cable instead(and the camera is PoE capable) then 48v power supply is normally used. 12v will not work through the Cat5/6 wires.

AHD analog is not the same as analog. Some AHD analog Cameras have three wires, one for power, one for signal and one with a small built in switch which sometimes can be pressed to force actual analog which will work with Geovision. Your best bet is to source a straight analog camera! Good luck

Ubiquiti are very reliable and well suited for CCTV.

Have you checked out Geovision? Worth a look, long time around and very reliable.

Geovision NVR software on a PC with ONVIF Cams cannot be beaten for motion detection.

You can only use Analog Cameras with the Geovision card. Sometimes sharing power supplies can cause problems. Thy giving a problem cam its own power supply.

algarvepaddy replied to pdsingle's topic in Geovision

Yes there is. PM for details.

algarvepaddy replied to LostInSurveillance's topic in Geovision

Hello, It is difficult to beat Geovision when it comes to a setup like yours. Are you trying to get rid of local storage and instead transmit all data back to a central location? Regards Sorry, also meant to ask, are you using analog, digital or a mixture of cameras?

The problem's you describe are almost always power related. Try to power each of the cameras with their own power supply.

algarvepaddy replied to fernsx's topic in Geovision

Try checking "Local Account Edit" to ensure they are ticked for display.

How many i7's do you have ? Regards

Have you tried IP Cam viewer, very useful app. Free for up to 6 cams then about 5€ for full version

All very interesting, Hilvision does have advantages but these advantages are mostly/all for the installer. The ease of which Hikvision has been hacked is frightening and their response (or more correctly, lack of response) is even more worrying. I am not talking about high-level hackers, anyone with basic skills can access the system. I would not like to have to go back to end users and explain why I put them at such risk. No need to take my word for it, just GOOGLE it, it is well known and in the public domain at this stage.

You could use HDMI over Cat5 adapters, requires two Cat5 cables to be ran.

You need to know the ip address, username and password of your router. Sometimes written on the back of the device. If not then to get ip address connect a laptop and from the cmd prompt type ipconfig the entry next to "default gateway" is your routers ip. Should look something like 192.168.1.1 Type this into your internet browser address bar and that will take you to the routers introduction page. try admin as username and also admin as password. Good luck.

Hi, Sounds like your internal battery is dead. Very simple job to replace, just open the case and it will be just a couple of dollars. Good Luck.

Hi Barry, Since your's is a home installation it is most likely you do not have a fixed IP address from your broadband supplier. The DVR manufacturer may have their own Dynamic DNS service that you need to configure if not there are some freely available on the internet. You will also need to open some ports on your router. Reply if this does not make sense to you. Good look...

Hi, Sounds like you are using a standard offer of NVR + 4 by 5MP cameras and my answer is based on that assumption. There are many calculators online and that is the easiest way to work it out. They are just approximate as they cannot allow for the complexity of the scene the camera is viewing. Using the exact same equipment in two different installations can still give a big variation in Hard Disk usage due to this scene complexity. If every thing is set to its highest setting then to be reasonably sure of getting 28 days recording you will need to have approximately 16TB of hard disk storage. Most NVR's have a HIGH, HIGHER and HIGHEST setting. By changing from HIGHEST to HIGH you can normally reduce the required Hard Disk capacity by half so 8TB would be needed. You were concerned about using 6TB so you need to reduce it some more. 25 frames per second are almost never needed, 12 frames per second is fluid and this change would take you back to needing 4TB. Hope this helps.

Turn on NVR and connect it to a network. Use an IP scanner such as "Angry IP Scanner" from a PC and if it is on the same subnet it should reveal the NVR's IP address and MAC address. You may need to change subnet and scan again. Most NVR's and IP cameras will be found by scanning these two ranges 192.168.0.1 to 192.168.0.254 192.168.1.1 to 192.168.1.254 Good luck.

Hi Hardtech, 1) When running analog cameras over CAT cable you normally need a balun on both ends of the cable. The camera must be powered and you can do this locally (near the camera) or if the distance is not more than 35 Meters you can send the power over the CAT (providing it is a 12V camera) from the DVR end. WARNING!!! Some old analog cameras are 220V/110V do not under any circumstances send this kind of power over CAT cable. 2) The Hikvision DVR DS-7224HGHI-SH claims to support HD-TVI,analog andIP camera's so it is a "triple hybrid", it would be very unusual if you had any problems connecting your existing analog cameras to it. 3) Each analog camera needs just one power supply and you can place this near the camera and power directly or you can place it at the DVR end and send power over the blue/brown pairs subject to distance <35m, if greater than 35m then power the camera at the camera end. ONE power source only!!! You will need a balun at each end so 2 x baluns per camera. Best of luck. Paddy.