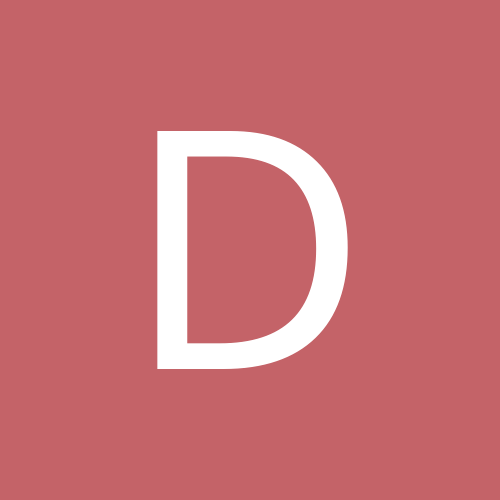 Content Count

20

Joined

Last visited
Everything posted by Douglas
I already have an older Lorex 8 camera setup that you guys helped me with way back when. It has worked extremely well with only having to replace one camera that failed in the six years it's been in service. This system has been really fun to have over the years. We have an abundance of wildlife, so that in itself has been a pleasure to watch on the cameras. My system consists of 8 2k 4MP cameras with color night vision. My NVR is an NR900 series unit. When I installed it I ran all new CAT 6 cabling throughout for each camera. Anyway I wouldn't mind upgrading a few if not all of my cameras. I'd love a few PTZ cameras with sound. Also I'd like to upgrade to 4k resolution. So I'm looking for suggestions on cameras and hopefully models that will hold up as well as my existing cameras. I'm also wondering if my current NVR would need to be replaced? It says "4K Ultra HD" on the front. Thanks for any help!!

Disregard everything mentioned above. I got way better advice on another forum. This place is dead and pathetic. Mods feel free to delete this post as well as my account. No longer needed.

I'd still like your suggestions on an NVR upgrade.

What would be a good alternative NVR?

Thanks for the reply! My budget I guess would be $500.00 or less? Or whatever it takes to upgrade my NVR with something better. I never knew that info on the 900......good to know. So you're saying I can get better performance from my existing cameras by just upgrading the NVR? My cameras are model: LNB4421W. https://www.lorex.com/products/4mp-outdoor-metal-camera-with-150ft-color-night-vision-hevc-black

Never mind.......got it sorted out.

I live in a manufactured home so I don't have attic access. I needed to get all my cat 6 cable under the house some how. I didn't want to cut any of the interior sheetrock. I ran all the Cat 6 cable up inside my enclosed soffits to the cameras and, then down steel conduit which is hidden behind my gutter downspouts. I painted the conduit the same color as the downspouts which conceals it even better. The fact that I had steel vents in my soffits every six feet or so allowed me to remove the vents and reach up inside to pull the Cat 6 cable to the various cameras.

I agree with tomcctv. IP is the way to go. It makes for a really clean install.

The image is great! I have one of the cameras pointing at my shop. I can read the license plate on my truck.....not too bad. On my desktop PC I have a 4k monitor. I have the Flir cloud client on my PC so I can view my six cameras on my 4k monitor. The night vision is just black and white. I live out in the country and at night it is pitch black. So there is no additional light to help with color night vision. So what do most people do as far as a dedicated monitor? I envisioned just using my desktop PC monitor but now I'm thinking maybe a dedicated HDTV. I run a construction business from my home so I use my PC quite a bit for that. So there would be a lot of switching back and forth if I used my PC monitor to take a peek at the cameras. It would be nice to have a dedicated monitor that I can glance over at anytime to see if a delivery is arriving, etc.

Okay, I got my new system all set up which you can find here. https://www.lorextechnology.com/hd-ip-security-camera-system/8-channel-security-camera-system-with-6-hd-surveillance-cameras/LN10804-86W-1-p When I started the NVR all cameras showed right up. I currently just have the NVR connected to a PC monitor via VGA. So all six cameras produce an image when I boot up the NVR. But, when I click on any of the six channels to enlarge the image to full screen, it takes forever for all six images to reappear when I go back to the smaller view. I would think that all six images should reappear pretty quickly when exiting out of full screen mode on one of the channels. A few of them pop right up but the others take quite awhile to reappear. I can enlarge any of the six channels to full screen and they appear instantly. It's just when you go back to showing the six smaller images on the screen that the lag occurs. There is no lag going back and forth if I only have four or two of the channels set to show......just when I have all six set to show. I can click on one of the blank channels that hasn't appeared yet and it instantly shows that channel in full screen. I have the Flir cloud client on my desktop PC and this issue doesn't happen when viewing through my desktop. The Flir secure mobile app on my phone works fine too. This issue only occurs with the PC monitor connected directly to the NVR. I even tried another PC monitor using the HDMI connection and had the same issue. All six cameras show up in the settings with a green light under status. Plus on the NVR it shows a green light for each six cameras. When I click on sequence to cycle through all the different views, it does great with full screen for each camera, showing only 2 and 4 channels, but once it cycles to showing all six channels, they don't have time to load before the next view cycles. Any ideas? Thanks!

I ended up calling tech support. I heard bad things about their tech support from the online reviews. I have to say that I was really pleased with their tech support. They had me change a few settings and all is well now.

Just got in from surveying camera placement on the house. My plan is to attach the cameras under my soffits. (Keep in mind I due not have attic access do to the fact this is a manufactured home.) My soffits are furred in with plywood so it will provide a good anchoring point. My original plan was to remove the steel soffit vents close to where I want to place each camera. Reach up inside and drill a hole in the top of the exterior wall. Then use a fish tape to go down to the bottom of the wall where I would cut out the sheetrock inside the house. Then go under the house and drill a hole in the bottom wall plate and continue feeding the wire through to the crawl space. Then repair the sheet rock. This would be the cleanest way, but the most work especially since the walls are insulated. So anyway, I think I came up with a plan that will be much easier.....just not as discreet. I could use 1/2" EMT steel electrical conduit and run it right behind my gutter downspouts, secured against the corner trim. It would go right up into the plywood soffits on the upper end, and into the ground and through my foundation into the crawl space on the other end. I could switch to plastic where it goes underground. Then I can use my fiber glass fish rods and run all my cabling through the soffits. As I mentioned, I have easy access to the inside of the soffits by removing the screwed in vent screens. This would be way easier and an almost invisible solution. I could paint the steel conduit the same color as the trim and gutter downspouts.

Greetings everyone! I want to put together a modest 4 camera system at my home. I recently bought a Nightowl system from Costco but have decided it's basically a big box of plastic junk. I do not have any existing security camera wiring in the house so I will be working from a clean slate. I am open to using an IP camera setup, but am a bit concerned about bandwidth consumption. I am on DSL and it's all fiber optics to my house. It's extremely reliable/stable but my speeds are 50 mbps download and 10 mbps upload. I've used various calculators to try and figure bandwidth use but the results seem to vary. So, I am open to suggestions on which way to go.....IP cameras or analog. I have been reading here that if you are starting out fresh, that IP is the way to go. I'm just concerned about my modest internet speeds. Unfortunately, I'm using their fastest speed package so upgrading to a faster speed isn't possible at this time. I have done a lot of cabling at my home for TV antenna, phone, home theatre, etc so I know the daunting job that it's going to be fishing wires to the cameras through the walls. It's one of the reasons I'm returning this cheap Costco set up. I'm not going to do all the cable management work using their cheap included cables. My logic is that I want the cabling to be a permanent/robust install since it's going to be a time investment doing the work. So I want to use good quality cables. My budget is $1,200.00 give or take. This will be a business write off so if it takes a little more.....I'm ok with that. Thanks for any help!

Okay, placed my order this morning on the above Lorex system. Time to break out the steel fish tape and do the hard part!

This might be a dumb question, but if the above Lorex system is Power-over-Ethernet, then why does it include six power adaptors?

Can you recommend a reputable online source for CAT 6 cable?

Don't read old reviews....... lorex is now owned by flir and flir are licences to build dahua systems Reviews ..... are bad in everything if you believe everything you read on them Thanks for the reply. After doing some reading on Flir, it makes me feel much better about the Lorex system you recommended above. Flir appears to be a top notch company.

After hours of research, it seems all I find on the topic of security cameras is snake oil. Everyone has an angle with fancy photos, and claims that theirs is better. Even the Lorex bundle shown above is bad mouthed......and Lorex in general is considered crap. I don't have a problem spending the money. I just wish there wasn't so much controversy.

Hi. Yes your right ..... Only for remote viewing away from your home over Internet. ..... And that system allows you to lower bandwidth Do you know the quality of the included CAT 5 cable? With the amount of work it's going to take fishing cables, I really want the cables to be (hopefully) a permanent install.

Thanks for the reply Tom!! I see I was wrong about the IP system using bandwidth. So you only take a bandwidth hit when viewing remotely over the internet?