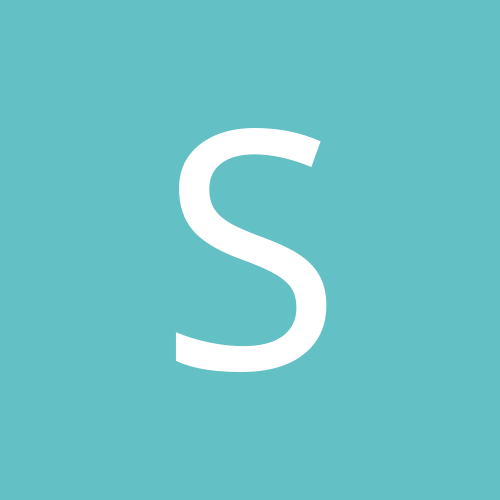 Sentience Security S
Members
Content Count

53

Joined

Last visited
Community Reputation
0
Neutral
Recent Profile Visitors
The recent visitors block is disabled and is not being shown to other users.
LTS isn't DIY. The system you suggested is, and can be purchased at Costco. Do you install or just sell equipment? You and your equipment are a joke, Tom, and anyone who uses google can figure that out with a simple search. And Lorex isn't made in the FLIR factory, that's another lie. Lorex equipment is Dahua OEM. FLIR is made in a FLIR factory. I run into FLIR equipment all the time, the professional stuff sure as hell doesn't have "Lorex" plastered accross it.

So what factory manufactures Lorex then? Is it Dahua? I rest my case. No real professional installs Lorex. I've been in the industry for 12 years and I've seen plenty of fly by night companies installing Lorex, but no professionals. You keep selling your 2 star rated equipment and I'll keep installing my 5 star. As a business we have hundreds of reviews and have never received below 4 Stars. Yeah, that's hard to say isn't it?! I bet you can't say the same for yourself.

I can be facetious if I want. It's a free country last I checked, and I earned the right to speak my mind.

Sentience Security S replied to cesecure's topic in System Design

Yeah, I would like to see that as well. I've done a very similar job to what you are describing in the villages Florida and I would like to find a way to help you.

Lorex is not FLIR. Flir just purchased Lorex and I know for a fact the systems they sell are garbage. I replace 10 or more of them a month. Again, I get that you sell Lorex, but I stop taking any "professional" seriously that installs equipment you can buy at Costco. I'm guessing you are not an install company, so you have very little room to talk about installs. I've seen you make false claim after false claim while you desperately try to convince people to buy your junk. We don't need to do that. Our customers come to us because of our reputation and other customers who have referred them. We would never risk our reputation by installing junk like Lorex. Your mileage obviously varies.

Like I said said, we never use it and never will. So my knowledge on it is limited. We are a professional install company, we don't sell DIY anything.

https://ipvm.com/reports/flir-dahua-back Maybe you should stop peddling your garbage here and stop making false claims.

Oh really? What is it then? What OEM are they using?

There is no such thing as closed ports for a DVR that is able to communicate with a remote device. It doesn't work that way. Those QR code readers blow a hole in your firewall so they can communicate with outside servers or they bypass your firewall altogether allowing very easy unfettered access to your network through your DVR.

I would believe that, but I am also certain that doing manual port forwarding is much more secure. The webinars I watch from hikvision all the time indicate this to be the truth. As a hikvision authorized distributor and retailer I can't suggest using the pt cloud function.

Hik DVR systems automatically overwrite the oldest recorded data. There is no reason to delete individual clips or days. That's why you don't see an option for it, because it is unnessary.

Does your friend own a trash can?

Stay away from those Costco brand cameras. Lorex is garbage rebranded Dahua, so is Q-see. Consumer grade equipment isn't designed to last, it is designed to fail so that you have to buy new equipment periodically. I would go with hikvision, but you really don't need to pay so much for it. I usually pay about $175.00 per 4.1MP turret dome with matrix IR and 130ft night vision with a 3 year warranty. It's good equipment, you can't really go wrong with it.

Not sure, I never use it. We would never use a QR code setup option.

Sentience Security S replied to cesecure's topic in System Design

Are there no light poles anywhere near this location? What about tall buildings? You can bounce the signal from a low point to a high point and then back down if you need to. If there are buildings above the tree line in the area you might want to think about contacting the building manager to see if you can install some equipment on the roof for the relay equipment.