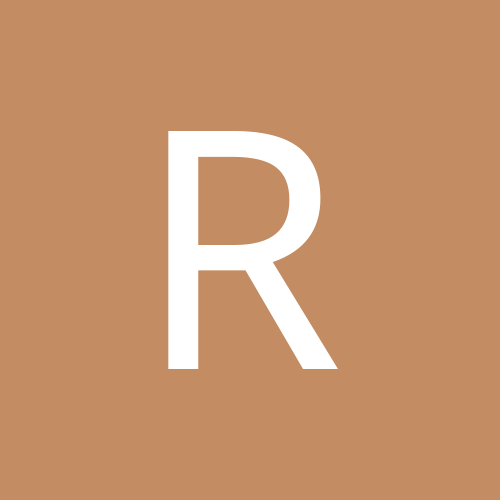 Content Count

398

Joined

Last visited
Community Reputation
0
Neutral
Damn, that`s how they pump out money from customers. I would never sign up my customers to such payment scheme.

Razer, sounds too good to be true That`s impressive I must say.

Razer, Just recording cameras doesn`t take a lot of CPU, but try live view of few H264 cameras - this is where CPU power kicks in for decoding. For my project I need minimum 3.4 Ghz i7 Ivy Bridge +4GB RAM.

Thanks. I have finally created matrix of PoE switches to make my life easier. Some info is missing as I haven`t found it yet. Don`t take it as 100% correct. Here is it: https://www.dropbox.com/s/hu7qfgvx09mo6if/PoE_switches.xls

Are you dead serious about HikVision Are their cameras any good ? I have heard only bad feedback, at my end.

Thanks. I was under impression MANAGED means its got huge GUI with endless network settings to configure. So I`m trying to avoid that.

False and misleading statement. I`m not too clever on networking, therefore looking for unmanaged - plug & play, no issues with switch config.

I emailed Avigilon to find out who is distributor for my region, to get their price list. But I know their pricing approx - I found leaked price list on the web some time ago.

Why unmanaged? Because it only add extra complication of configuring it and there is no real need for managed.

Thank you winkle for your input. I`m also creating second offer with Messoa cameras. Turns out they supply free NVR software and their 821 PRO and 831 PRO cameras are very well priced. Compared to Arecont +Luxriot, final of quote has lost about 4000 USD. But I`m having problem finding unmanaged switch - 1 gig as my bandwidht might go over 100 - unamanaged - 24 ports - All 24 ports PoE - Minimum total PoE power 200w - 802.3at or 802.3af, both would do - Rack mounted or desktop, no preference - Would love fanless, but not so important HP, Planet, TP-link, Linksys, Trendnet - nothing. I`m sure I just don`t know right manufacturers as these are more consumer/business oriented ones. I might need to look for industrial equipements supppliers

I`m not too keen on HikVision - its pure Chinese product, it scares me. Huviron just told me they don`t make their own DVR/NVRs, they are OEM HikVision ACTi domes have manual iris.

David, Axis is just so damn expensive. Arecont because: 1. Good quality/cost ratio. 2. I can get them are very good prices. 3. Luxriot is in bed with Arecont, therefore I can get Arecont support from Luxriot guys. But I`m open to other brands if they fit my requirements and price range.

Guys, I need to quote a customer with cow farm(under a roof, indoors), 18 cams. They have office room where recorder will be located. Few cameras will be nearly 200m away from DVR. They have no preference - IP or HD-SDI, they simply need good quality images, 1.3mpix or 1080p. I`m leaning towards IP system because: 1. PoE, no need for separate power cabling as for SDI cameras. Huge saving cost considering size of farm and meters of power cabling it would need. 2. I can easy extend PoE for long distance cameras with Veracity PoE extender. 3. Wide range of reasonably priced and good quality cameras. 4. I`ll be using Luxriot and will have direct support from them. Luxriot guys will help me calculate PC/server spec I need, so that`s not an issue. I just wonder if HDD will be able to handle such amount of data recording Because all cameras will be on motion detection, they won`t be recording at the same time, therefore bandwidth should be ok for 100mbit network, as H264 1080p cam at 12fps produces about 7mbps. But then - which CPU will be able to decode H264 for live view for 18 cameras? Huge decoding power required. Or live view will be second stream - JPEG. But what will happen to bandwidth them? Need to talk to Luxriot on this. Looking at Arecont Vision MegaDome 2 domes or MegaView 2 all-in-one solution cameras. Need WDR, indoor & outdoor cams, with varifocal lenses. Some areas are poorly lit, might need to use cameras with IR lighting(PoE might not be able to handle IR). Because its farm, would there will be lot of flies/bugs attracted to IR lighting coming from cameras? I`m trying to explain them - install decent lighting and we won`t need to use IR cameras or illuminators +its visible to human eye. Guys, what do you think? Does this all sound right or have I missed something? Thanks! Few images from farm:

There aren`t too many manufacturers to choose from, so have to try. And Korea makes good quality products at reasonable cost.

I have been trying to contact Huviron for a while now - no luck. US email bounces back, sales email - no reply. Message via contact form - no reply. Twitter - not been updated in ages.