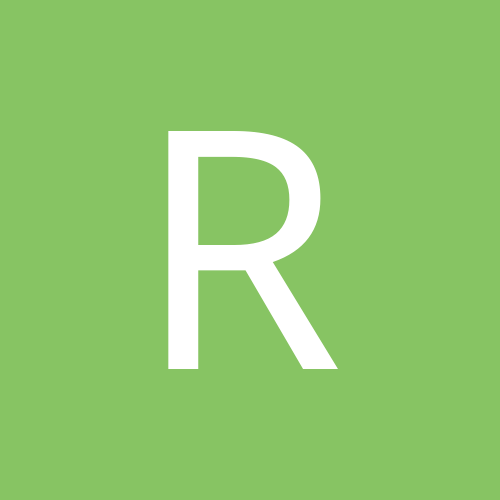 Content Count

21

Joined

Last visited
Community Reputation
0
Neutral
Yes I have done this and no it doesnt work. Ip cameras run fine over webcam. The analogues however are poor in terms of frame rate. On a 32 camera system with 6 ip camera (2x2.0mp and 4x 1.3mp) the analogues are giving 1fps for recording at site even with all the settings up full - i.e at 640 x480 and 12fps is only achieveing 1 fps on each of the 26 analogues. Webcam is running about 2 fps/channel when set at lowest quality. On high quality it's doing well to achieve 0.8fps. I'm going to reinstall the system because the Turbo button has also dissappeared!! I have another system that I'm currently installing using a 6480E. I set it at 640x480 with the Turbo on and all channels running at 25fps. I have 4 analogues installed and have just finished installing 7 1.3Mp ip cameras all of which are running at 4 fps. The recording frame rate on the analogues is achieving the full 25fps. I haven't webcam setup yet but this should be done by next week. Will keep you posted

raymond replied to DuncansOnline's topic in AverMedia

I think the aver gives better image quality than geo especially with the newer higher res cameras. I agree with Collin R about aver upping their game. I like their open approach to ip cameras. I havent worked much with geo since last year. Geo has better remote access - frame rate is better, quality is better. I cant get aver to display pos info remotely properly. This is my customers main gripe. I cant download and view satisfactorily at all. Cllin, i was interested to read what you said about ports not being in use and frame rate. Can you elaborate?

just realising that I never did update this post. I did eventually get sorted. POS working on UDP on custom boxes fine now. Problem was in part custom interface boxes (and till supplier not having told their box man that they had had changed their protocols) and in part usb to com port drivers not supported in vista. Aver has a great advantage over geo in that you can write till protocols yourself to filter out the command prompts and strange characters. I had a few fun hours playing with it on another site! I still have a gripe though. I cannot get POS to view remotely. Has anyone else managed this? (and yes I do have the port open, but only occasionally get bits of data showing intermittently.)

Hi all, Aver tech support tell me they have tested POS with vista and it is working fine their end. I am to try a few more tests next week and report back to them. I will let you know how I get on.

Thanks Rory. I will get you some data files and send them to you. There are no yellow exclamation marks showing under device manager. Specs are Gigabyte G-P35-DS3 4 Gb DDR2 ( 2x 2Gb) 6400 Nvidia 7300GT PCIE graphics Core 2 Duo 6850 (3x3.0GHz) Coolermaster Stacker 11 x Seagate SV35 750Gb 1x Seagate 80 Gb HDD for Operating System Coolermaster 650 w PSU 2 xAver 6480E cards The system runs at 35 degrees C and uses about 1.3Gb RAM.

Have you built any 32 channel Aver systems? Have you any POS running on Aver? Do you find it takes a while to bring footage up for playback? The 32 ch system that is slow is running 28 analogues at D1, 2 2.0mp ip cameras and 2 1.3mp cameras, 5 POS, 5 audio mics. Using Task Manager there appears to be less of a strain on resources when running XP - Thats why I can't understand it running slower with exactly the same setup except for the OS.

How do you discover what is slowing the system down on xp? The processor isn't running flat out! Apart from that Aver tech support say Aver is designed for VISTA business 32bit not XP.

Hi all, Following my recent difficulties I have been trying Avermedia. I have recently finished a 32 cam job includig megapixel cams, based on 2 x 6480e cards. I was pleased with the result until I tried to integrate POS. Till manufacturers are insisting that I use a locally manufactured interface box or they will void their warranty. As they are part of a big group I dont want to rub them the wrong way. Anyhow, 32 ch system built on vista. Avermedia tech support tell me aver designed to run on vista business. POS on aver on vista will not run reliably using UDP. Aver on vista will "see" the additional usb to com ports (even tried pci to com ports for extra com ports) and data is transferred, but not picked up by vista. (interface guy verified this using old programme called odyssey.) I then installed XP and the POS now works but the system is runnng sooo slowly that client will not accept it. It takes up to 3 mins to enter playback. Worse still aver has no "database repair facility" which means past footage becomes very very difficult to search. The last time I contacted aver support I received many pointless requests to take photos of both sides of the card!! They never offered me a resolution. It turned out to be a dud nv5000 card which I have now replaced. This time round is just as bad. They want me to reinstall vista on the affected PC and set up ultavnc on the network at my client's site just so they can check what me and the till interface manufacturer have both established, that pos does not work on aver installed on vista. This is doing nothing to endear me to my customer. Anyone else had these problems? If you are thinking about it and you need POS just be careful about your choice of operating system. You have a choice - no POS or tortoise slow performance. Believe me, both suck. If aver find a way to make this work on vista I'll let you know.

Hi Dominic, I raised this quite a while ago and I am afraid it has been no picture, no sound from Geovision since. Hi James from ezcctv If you speak to your colleagues Peter and Joss you will find that this problem was reported to them also. I know my wife spoke to tech support several times and that your tech support had gone as far as setting up your ez day/night 3 axis domes which gave pulsating/ jagged/ torn images. In our case we were using cameras bought from you on a recommended platform. That was back in January. I too would like resolution of this as I need to move on the unused Geo cards.

Things are now running! I did a hard reset of the IP cameras and then I installed the new firmware which has only just appeared on the iqeye site. I also installed some conventional cameras and turned on the "turbo". I still get the occasional momentary freeze on live view, but by in large it is stable now and will witch back from night view. Collin, I hear you about XP and Vista, but the last two XP discs I bought have been "buggy" and very slow to install. If I were a conspiracy theorist I would think MS was deliberately preparing the market for the withdrawal of XP. AlsoI have loads of storage built into this machine and XP had all drives spinning at once. Vista only spins them as it uses them. Makes for a quieter cooler machine. Maybe I am imagining this one, but I also think the picture is crisper on Vista. Anyhow, thanks for the feedback. I'm still very new to avermedia. I'm just curious, do you prefer it to Geovision? I haven't touched Geovision since the end of 2007 and was wondering how 8.2 Geo compares? I still think that the Geovision systems I used to build gave a faster framerate on recorded playback at 720 * 576 than say the aver 6240e that I've just installed.

Hi I ran the wireshark program ast night and I got a load of checksum bad errors for data going from the PC to the cameras. What does that mean? At night the 2 cameras are pulling about 13 mbps. During the day in colour this increases to about 28 mbps. I have contacted my vendor as well as avermedia. When i first made aver aware of this they connected through the ip address i gave and recorded without issue, at a slow framerate. I was able to record by linking in the addresses for the cameras running as demos at IQeye's site and I had no issue. There is however a very real issue now these cameras are physically here and on my network. Could it be a problem with my switch? Thanks

I dont think its an incompatibility issue, but rather a bug (or else an installer error - haven't ruled that one out yet ) The latest lists from avermedia do show a good number of cameras from IQinvision supported. The cameras I am using appear to be the same as the listed iqeye702, except with true day night capabilities. You can compare the specs here (http://? www?.iqeye.com/productlist.html) take out the question marks and remove brackets. The 702 is supported. the 752 is the 702 with a day night filter. If it was simply an incompatibility then surely it wouldnt record fine at 1600 * 1200. As things are it will have live view and record at 1600 * 1200 once its on night mode. It will record at 1600 * 1200, but freezes on live view during day mode. It will rcord and display at setting 2 in detail which is 800 * 600 during day. At present it is set not to decode, although I have tried all 3 variations. I will also try the wireshark thing you suggested earlier (after I had to google it to see what it is and what it is supposed to do!) I will also get him to try the sticking it in the url when he gets home. (this post having been submitted by the longsuffering wife who just wants the problem solved and a good night's kip!) thanks, his missus.

That last reply looks a little cryptic. By yes indeed, I mean that I am using 7.3 and I am encountering the problem as set out above.

Hi all, Given my recent experience with Geo and some cameras, I was prompted to look at avermedia, especially given their hybrid nature. I have been testing 2 IQeye 752 day night cameras on a 2 x 6480e 32 channel custom build. The pictures from the IQeyes are very impressive, but every morning when its dawn and the filter cuts back from night to day, the live view picture freezes. The system continues to record away, but live view sticks at the same frame. Entering playback and going back to preview makes no difference. It will display happily all night long in black and white but wont do so in colour at 1600 * 1200. If I restart the PC I can get it o display, but then it will freeze again on live view (all the while recording away at 1600 x 1200). If I set it to record on "2" which is 800 * 600 it will record and display in live view. The avermedia software doesnt seem to realise that it has lost live video. The camera will continue to display live images fluidly if I open Internet Explorer, yet remain frozen in avermedia. This week I upgraded to Vista as the only other aver system that I had built is running away very stably on vista. The PC itself is running sweetly. There is no huge drain on any of the system resources. I am at a loss to explain this except as a bug in the avermedia sotware. Anybody else had this problem? Even better, anybody else got a resolution for it? Thanks.