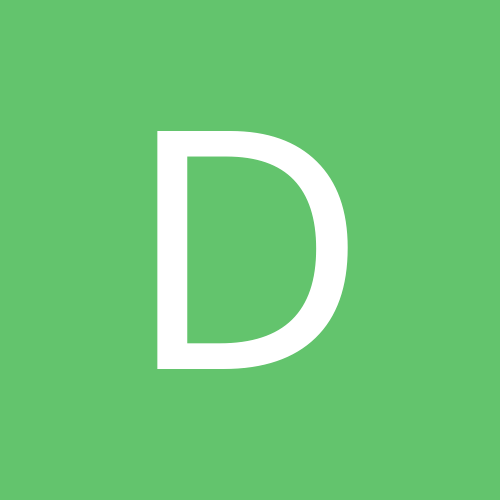 Content Count

4

Joined

Last visited
Community Reputation
0
Neutral
@tomcctv, what do you reckon to the HikVision 8ch POE NVR found here: https://www.amazon.co.uk/gp/product/B01ASDB1BA/ref=ox_sc_act_title_1?smid=A3HPPA3QGG4O6D&psc=1 ? I'm now planning to just upgrade to POE and get better quality but I'm not sure what cameras to get. I could stick with Hik but any recommendations would be appreciated.

So I've seen the EverCam that Eufy are due to start making in September. The Kickstarter page for this is here: Does anyone have thoughts on this? For the needs I have, this would go a long way to get to it, by the looks of it.

Well, this is disappointing - not one response. Can anybody put me on the right track here? Is it just that I've posed the question in the wrong area? Anybody? Nv7qh_XL_yM

Situation I'm UK based. Renovated house and bought a very basic (Ce-8804) cctv system from cucctv with 4 cameras (3 bullet type and 1 small directional; the type that have BNC and power sockets) and 1tb hd. I wired this in myself. My house has wired cat6 Ethernet ports throughout and the cctv box sits in a main cupboard with other items in a rack-type setup I have a great wifi signal throughout my house. I've used an RF modulator to feed the split screen view out to my aerial distribution point so all TVs can tune in to view the analogue signal I use a Synology NAS box for personal storage and am aware this has a well-reputed camera app that lets you use 2 cameras (you have to buy a licence if you want to use more than this) Problems Poor video quality - Low resolution images mean if I do see anything, it's not much use for recognising anyone To view anything other than realtime video, I have to connect via a windows PC using their software which is terrible The apps they recommend using (ZMEyeFree and similar) are horrendous! To change some advanced settings, I have to connect a monitor directly to the cctv box and click through the options with a mouse... it's a bit old school 1 camera is in a bad position shows more of my neighbours house and I plan to move it from side of house to rear door to be of more use Camera at back doesn't show to the end of the garden very well at night (garden length is approx 25m) system isn't smart enough to provide alerts in a form I can use, if something happens whilst I'm away (text, push alerts) It has developed either a hard drive or hard drive SATA cable fault so isn't recording at the moment Max of 4 cameras - I want 5-6 to cover my house externally (1. front garden/street, 2. rear side entrance, 3. rear right, 4. rear garden, 5. garage entrance & 6. front door visitor cam The cameras have audio auto its but I hear no audio on recordings or the live view Requirements/aims Essential HD (input and output) Clear visibility to the end of garden at night Cover back entrance Cover garage entrance hidden spot at end of rear garden Records audio Easy remote access via mobile app (preferably iOS and Android compatible) allowing realtime and specific time period access/rewind Allows 6 cameras to cover all external areas Remote device management possible Accessible via a MacBook Pro Hopefuls 4K - as the next TV I buy will probably be that Allows more than 6 cameras - 10 would be nice to cover some internal areas Talkback speakers on internal cameras Supports IP so I can connect this to the internet of things Push alerts when alarm triggered Potential push alerts sent to specific family members Possible Synology box integration Auto/IFTTT interactivity - e.g. If alarm triggers then turn on wifi connected light in back room/turn bedroom TV on with alerting camera on screen Possibly including an internal cam in rear room and/or garage where break ins are most likely (no network connection currently in the garage) Possible integration with smart doorbell so if doorbell rang, the TVs flick up an image of whoever's outside/mobile video call Option to backup to Synology NAS Off site alternative recording storage (cloud) Budget Hopefully under £1000 Questions Can I replace the current cameras with HD cams without rewiring (are existing cables suitable for a HD signal)? I gather I'll need a new cctv hub, does anyone have any experience using cameras with a synology box as their cctv pvr/security hub? Can anyone recommend a cctv system/options? Any other ideas, recommendations that more experienced installers have would be appreciated, as I've probably not considered a lot of things here.