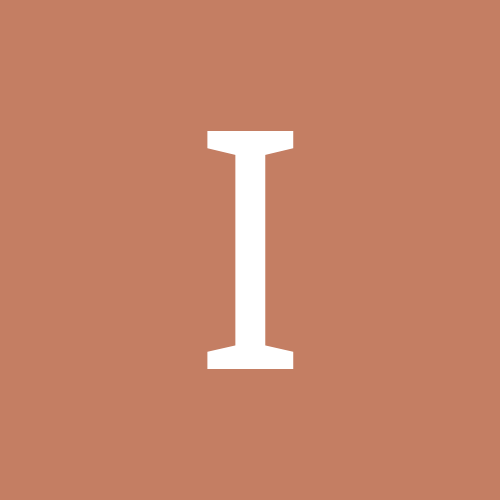 Content Count

5

Joined

Last visited
Community Reputation
0
Neutral
I don't really get what's going on here. None of it really helps answer my post though. Also your comment about 3 camera + 4 channel NVR. I don't get your point. Im looking for an 8 channel, but I certainly can't afford 8 cameras. 4 or 5 is fine...??

Thanks for clarifying the difference between NVR/DVR. I think I would rather go NVR if it will fit my budget. I have been looking at genuine Hikvision suppliers in UK, but you are right, there aren't too many. So, given my budget, what would you suggest...? Hikvision, or an alternative?

OK, this seems to have gone off topic a bit. So, Tom, can you recommend other than Hikvision? Securaname, would I be better off looking at something newer like the DS-76XX range from Hikvision then? Also, what is the real difference between an "NVR" and a "DVR" system, to me, a home user? As far as I can tell, they both connect to the network/internet for integration with Android/iOS Apps etc.

Thanks. I've not seen the one with the "A" for sale to be honest. I'll take a look. Which do you mean won't work in the UK, and why? I've seen plenty of the Hikvision from UK CCTV/alarm suppliers.

Hi, I'm looking for some advice for a CCTV system for my house, following a break in last year. My requirements are: - 4 external cameras with IR (possibly potential to upgrade to 8 in the future) - Digital recorder with 2-4TB HDD (needs to be able to record 2 weeks without overwriting) - Motion detection (PIR detection preferable, but unlikely I think) - FTP/Email send of Motion Alerts - Android App with Alerts preferable I have a budget of around £3-400, but there is so much of a price range of these, that I'm struggling to know which to go for. I have read that Hikvision are one of the better brands to go for, rather than cheapy Amazon ones like Swann, but there are a lot of different Hikvision boxes, and I'm not sure which would be best for me. I'm also a bit confused the difference between Hikvision NVR and DVR boxes, and POE and TVI Cameras. One Hikvision box I found with 4 cameras for my price range was the Hikvision DS-7208HQHI-F1/N. Is PIR detection possible with these kits? I currently have a standalone Ethernet camera from Aldi (Firmware and Android App is awful), but one feature I like is the PIR detection, so it doesn't end up sending notifications for bushes moving in the wind etc. or Headlights creating moving shadows.