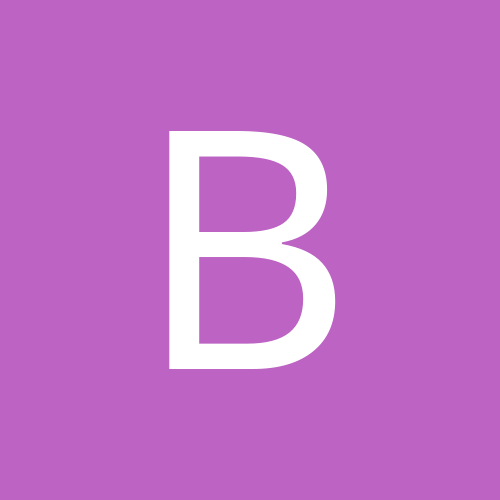 Content Count

15

Joined

Last visited
Community Reputation
0
Neutral
Recent Profile Visitors
The recent visitors block is disabled and is not being shown to other users.
Yes all sorted and up and running. Thank you

Hi, thank you for trying to help. Can you advise me of the route to get at the cameras please. I can't log-in directly to them as they are connected directly to the NVR. If I go into Hikvision I can get at 'Configuration' and then 'Camera Management' but I don't seem to get an option to do any editing at that point. Any further thoughts please? Many thanks. EDIT : 25/11/18 10.30 am Got it sorted now. Thanks for the initial help.

I have just added a second camera to my Hikvision CCTV setup. For some unknown reason I now have both cameras named as 'Camera 1' Before fitting the second camera, when I into 'camera management' via the NVR menu there were entries showing for Camera 1 - Camera 2 - Camera 3 and Camera 4. At that time only the line for camera 1 was populated. Now that I have fitted the second camera, the first two lines are populated but both are called 'camera 1' Does anyone have any idea why this would be or how I can edit the second camera details. Thank you.

Not knowing whether or not I should buy a specific CCTV monitor, as opposed to a computer monitor, it would appear from the responses that I received that quite a few people do actually use computer monitors. With that information in mind, I went ahead and purchased this one....................... https://www.currys.co.uk/gbuk/computing/pc-monitors/pc-monitors/philips-226e9qhab-full-hd-21-5-lcd-monitor-black-silver-10181790-pdt.html However, when I first switched the monitor on, the very first thing that appeared on the screen was a message as follows :- "Use of fixed pattern or static images for more than 30 minutes may result in image burn-in". Also, when I looked at the user manual I came across this warning. Now it is highly likely that the image will be 'live' for 8 hours or more each day and, it is equally likely that this image will be pretty static for most of that time, only altering as and when some activity occurs. The chances of 'burn-in' must be quite high given this scenario. Obviously the monitor could be turned off at the end of the working day and then only switched on at the start of the new day. What are other members findings when using computer monitors for CCTV purposes? Should I return it and buy a CCTV specific monitor or, are they basically one and the same thing as regards their construction and both types are therefore subject to 'image burn-in' I really would appreciate your thoughts. Thank you.

Thank you MichaelHarris259 for your valued input, it is very much appreciated. However, I am a 78 year old wrinkley and whilst I am reasonable at the techie stuff, i'm afraid a lot of it goes straight over the top of the old grey matter. Your suggestion sounds very good but I wouldn't know where to start with the idea. Am I already there with Hik-Connect installed on my HTC mobile phone or are you talking about something totally different. Sorry to appear dim. Thanks again for your help.

Hi. You have to use a app on your tablet .. it will not work just entering ip into tablet browser Ah, that sorts it then. Thank you for that. Much appreciated, thank you to all who replied.

Hello folks, Thank you for your help with this. I have got things working by downloading the app but, the problem that I am still having is when I type in the IP address on the browser, this takes me into Hikvision but I still get the message telling me that I need the 'add-in' Going down this route works fine when I use Internet Explorer on my computer but, as I said earlier, I can't get IE on the tablet.

I'm wondering if I can use Hik-Connect on my Samsung tablet. I can access it ok on my pc by using internet explorer but, I haven't got IE on my tablet and I'm not that certain that it is available. When I try to access my cameras by using Google/Chrome on my tablet the system tells me that it's missing a plug-in and I'm not sure how to get it. Any thoughts anyone please. Many thanks.

Hello folks, I am seeking a little advice/guidance please. Can I use a normal PC Monitor to use in conjunction with my CCTV setup which comprises a Hikvision NVR with two cameras? I have spotted the following. https://www.currys.co.uk/gbuk/computing/pc-monitors/pc-monitors/acer-kg221q-full-hd-21-5-led-monitor-black-10164657-pdt.html https://www.currys.co.uk/gbuk/computing/pc-monitors/pc-monitors/philips-226e9qhab-full-hd-21-5-lcd-monitor-black-silver-10181790-pdt.html https://www.currys.co.uk/gbuk/computing/pc-monitors/pc-monitors/acer-nitro-vg220qbmiix-full-hd-21-5-ips-lcd-gaming-monitor-black-10185675-pdt.html Any thoughts anyone? Many thanks.

I have made a bit of progress (I think). Looking at the attached image, does anyone know, if I go ahead with the upgrade, that it will upgrade the camera and not the NVR? many thanks

Thank you for your input. I have had a look through my system (it's all a bit gobbledegook really) and I have found an IPv4 address of 192.168.0.20, an IPv4 Subnet Mask of 255.255.255.0 and an IPv4 Default Gateway of 192.168.0.1. The camera appears to be 192.168.254.2. Is that of any help to you? thanks again.

Thank you for coming in on this. I am using Internet Explorer and yes it does work, whereas Chrome doesn't and I haven't been able to apply the plug-in either. What is concerning me now is, I can get at the digicap.dav file when I click on 'Browse' but I am worried that it is actually going to update the camera firmware and not going to incorrectly try to update the NVR firmware instead. Being a grey haired old wrinkley and only being so so when it comes to techie stuff, I do tend to be a bit worried when doing such things.

Hello folks, I am trying to upgrade the firmware on my Hikvision Camera and am having a few problems. I have searched the internet and, all of the instructions that I have found all tell me to log on to my camera via my browser. After numerous attempts I find that I cannot do this for whatever reason. If I type in the IP address of the camera it doesn't get me anywhere. However, if I type in the IP address of the NVR, it takes me to the Hikvision site where I type in 'admin' along with my password and I'm in ok. At the top of the page I have 'Live View' 'Playback' and 'Configuration' If I then go into 'Configuration' and then into 'Maintenance' down at the bottom, the word 'Firmware is greyed out and pressing any of the 'Browse buttons reveals absolutely nothing. For information purposes if it helps, my NVR is a Hikvision DS-7604NI-K1/4P (B) and the camera, which is plugged directly into the back of the NVR is a Hikvision DS-2CD2155FWD-I. I have tried using the SADP Tool but the camera doesn't appear on that which I understand is normal, because my camera is plugged directly into the NVR. If anyone can help, it will be much appreciated. Thank you.

Thank you for coming in on my query. The NVR is a Hikvision DS-7604NI-K1/4P

I constantly lose the mouse connection with my Hikvision setup. The only way that I can re-instate it is by switching the system off and on again. Does anyone know if there is a fix for this so that it doesn't happen? Many thanks.