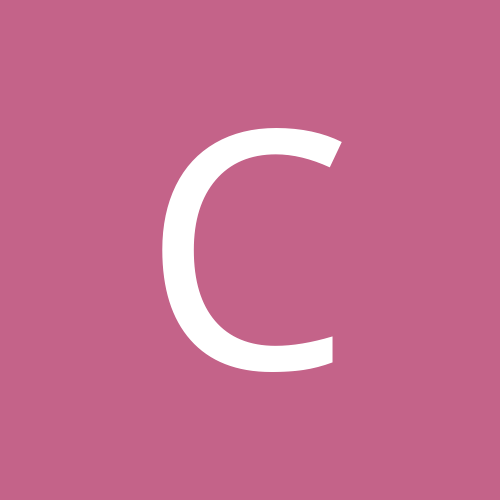 Content Count

4

Joined

Last visited
Community Reputation
0
Neutral
This turned out to be faulty/cheap GOVISION cameras. AVOID at all cost! I literally replaced all cabling and changed balun connections 3/4 times, wasted hours and hours of labour doing this to find out Id been sold cheap cameras under the advert of Hikvision. Replaced all cameras and all working in night and day! However one camera is condensating from the inside of the lens and customer won't pay up. I've opened camera and made sure all seals are tight and correct still condensating! I'm fed up of this job now its been a nightmare

What type of baluns did you replace with What size cable did you use and how did you wire video and power ? I would also reply to your posts rather than starting a new post every time I've used pre terminated BNC cable which was supplied with the kit. Same issue as the CAT5. Cameras are either switching to nightvision and stuck in that mode when it's daylight until I unplug and plug back together they switch instantly back to day mode. Same scenario at night with other cameras . Camera won't go to nightvision until I unplug then plug back - goes straight to night mode. As I say only thing I haven't changed is the cameras themselves and the DVR Apologies will do that in future.

Following on from my previous post regarding IR/Night mode switching issues I've now replaced all power supplies (Have 5 separted 5A power supplies powering 8 cameras). Changed all baluns and power connections, removed the cat 5 wiring and replaced with leads supplied with the kit and still have the same problems. Cameras switching to night mode and not switching back to day mode. Some not switching to night mode at all. I've now found that I unplug each camera then power back up they instantly switch to the correct mode (Daylight/night mode). This is happening intermittently across the majority of cameras. I've literally changed everything except the cameras themselves and the DVR. Is this likely to be a camera issue? As they aren't switching over unless unplugged then re-energised.

Looking for some help. I've just installed an 8 channel HIKVISION DVR with x 8 Govision cameras. Cable used is CAT5 and rj45 baluns to connect each end. All cameras are working and crystal clear in the daytime. When it comes to switching over to IR only 5 cameras are working. The others are staying in day mode so the images at night are completely black. I've made sure IR is switched on in the PTZ for all cameras. Settings as far as I'm aware are all good. Original power supply supplied in the kit was 5A with an 8 way splitter - was only getting 2 cameras working from this. I've actually now installed 4x separate power supplies with 2 cameras on each supply, which has now given me 5 that are working. Longest run is 30-40m Each camera does change to IR when covered. (Can hear the click over). I've also had all 8 cameras working correctly depending on which power supply they are plugged into. Surely 8 cameras should not need 4 x power supplies and still not have 3 working? Its driving me crazy. I'm now presuming I should change all the cabling to the RG59 supplied with the kit. Does anybody have any idea what the issue could be?