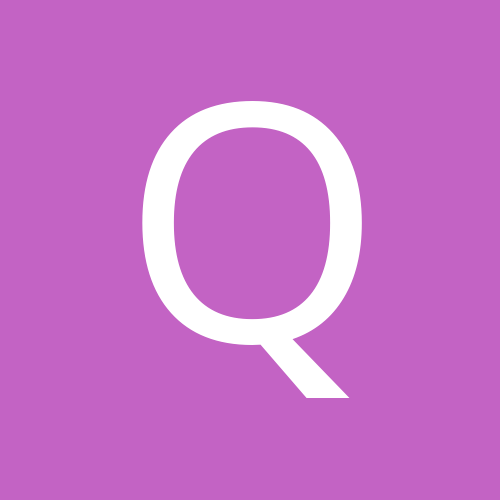 Content Count

16

Joined

Last visited
Community Reputation
0
Neutral
Recent Profile Visitors
The recent visitors block is disabled and is not being shown to other users.
Did check and removed everything , so bleeped as there was no cameras connected but powered off as before .. looks like its finished . By chance what electtrical components offer the power to drive and are they replaceable or isn't it worth it?

Ok I WILL CHECK THIS TONIGHT THANK YOU

Got this dvr and it pores up and I can access the menus I changed the date, and formatted hard drive but then switches off and restarts within 2 minutes of booting up………any ideas what this could be please ?

Hi All, I have tried several apps to be able to view my DVR remotely and although they work I can only see one camera? It seems one of the settings says AUTOGET and only shows 1 , I can change this to 4 on my phone but when I enter 4 it reverts back to 1 and I only see one camera and the other three squares ( cameras ) blank … I have checked the DVR tonight and there appears to be no way I can change the camera option to anything else I have I think checked everything .. but the monitor I use as a display does show 4 cameras ? Am I missing something here ? Any suggestions appreciated I have taken out account details for security, just to show autoget , and yes the camera is misty as it s foggy here regards

HI all I have a Cenos DVR and the app to use was given as TopsView .. the issue is that it the app is only showing one cameras even signing up for a three year contract to show 4 or more cameras I dont get them …just channel 1 … Tried contacting the company , but as usual no reply …. Anyway I have tried multiple other apps and when I try to scan the Qcode they all show not recognised ,,, this is scanning the Qcodes for serial number or IPHONE/APPLE the results always say not recognised …….I have also looked at score ratings for many of the apps and it appears a lot of them have very low feedback score ratings with bugs or just failing to work ….. is there any reliable app anyone could suggest a I could try and somehow get support in getting the Qcode issue sorted ,,,,, any feedback appreciated P S THE Qcode by the way works still with Tops view so the setup link is live still and operational

HI all I HAVE A Cenos h264 DVR ,,, and looking fr the manufacture ….any ideas how to trace please ..kind regards

Actually it's the format the site is not happy with not size sorry

I did take some pics but the website won't let me upload them saying they are to large I am using iPhone and tried to upload one picture? Anyway I tried to copy the text but no go but it trying to take me to no ITunes applications which seems to agree with your comments that it may not have no support But if I use the TopsView app I do get access but to one camera only, so it does work to a degree but not all cameras ? Any further ideas ?

Hi all zI am struggling to find an app that works with iPad or social to view my DVR remotely. The app I used to use was TopsView but now it only shows one camera not the six I have, even signing up for subscription doesn't help as this doesn't work either …. I have downloaded other apps and have scanned the Qcode of the DVR but in each case it says it's not recognised … the iPhone Qcode actually takes me to Apple ? any suggestions on what App I could use please ? Thank you in advance

Hi All I have a bulk standard DVR that although I can access via an IP address I want to install an app on my ipad/phone … I have tried several but when I go to scan the Qcode they message …not recognised …….The one that the DVR offers is TopsView, but that only seems to allow me to view just one camera rather than the six I have available … I have tried removing it and installing again and rescan the Qcode but although it works with on camera I cant get the others to show ( even though they do using a IP address ). To summarize , is their a generic app that WILL work with any DVR via a Qcode or other method … ( please note the DVR offers Qcodes for Android or ipad and also offers a serial no Qcode . I have tried all these including Tops view app but still unable to get them to work with exception TopsView with one camera ….any ideas please kind regards

I have tried getting this app to show more than one camera but no go . I have tried other apps but the Qcode is not recognised ? Does anyone have any experience of the TopsView app for iPhone or iPad and does anyone know of any other app I could use that will work with any Qcode ? kind regards

Looking for an app for use on iPad or iPhone that is comparable with a CENOS DVR recorder They do offer an app but it's useless and only shows one camera Have contacted them but support is poor .I don't mind a small payment app if available ... any ideas. Please ... kind regards

Why is it I can use my mobile phone to view my cameras .... yet cannot view via my Laptop without having to configure port forwarding ?