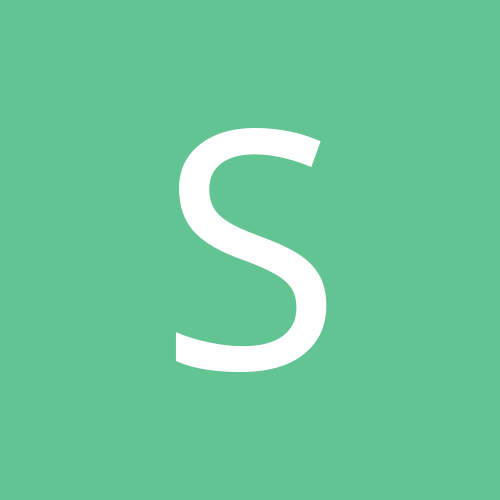 Content Count

83

Joined

Last visited
Community Reputation
0
Neutral
For anyone who's considering updating their GV-2008s to the latest version of Geovision. Even though it installs under GV-4008, don't do it. It screwed up majorly. All video was running behind time, at double speeds. And although on control center, the video was showing live, when you select the camera, it shows recorded footage. Big no no.

simo923 replied to simo923's topic in Geovision

Turns out that there is no method really. Even though you deny access to a camera, the user can still see the camera name and you can not stop them from exposing the Hosts list in Control Center. Yet another issue with Geovision

Incidentally, there is now a Wave Out Toggle function available now on Matrix in Control Center and it works very well. This is something that i mentioned to Geovision last year at IFSEC, appears that they may have listened. A function that i have been crying out for.

I have a workstation, currently running Control Center and viewing 22 cameras on the matrix. All other cameras are restricted to this user and they cannot access them. Unfortunately, behind Matrix, Control Center is still running, and in the host list shows all cameras on the server, including cameras that the user cannot be aware of. Is there a way to limit this so that the user cannot see the host list, or an alternative method of seeing 22 cameras on the screen at the same time, from 4 servers. Thought about Multiview but of course this can only view 1 server at a time. Thanks.

simo923 replied to simo923's topic in Geovision

Hmmm, just thinking of it. Are the USB keys version locked? i.e i bought it as V8.2, just upgrade to 8.3.4

Hi guys. I am running fully legal copies of windows, will all legal software. I have purchased Control Center V2/CMS packs, along with the Black USB dongles. Intermittantly i will get the Geovision Piracy Warning pop up saying that it is a pirate system, and it renders Control Center useless until i reboot. Anyone have any ideas or suggestions?

i am running GV-2008 cards in my PCs. Was running 8.3.1. Went to upgrade to 8.3.4, it shows that it is not compatible with GV2008, strange. Anyway, i tried to install the upgrade as a GV-4008 card and it seems to be running fine. Anyone have any reasons why i should revert back? i.e potential system failure down the line. Also, have just installed the latest Contol Center, seems that Geovision actually listened and have address an issue that i brought up. (maybe, still have to test it). there is now a Wave Out Toggle on Matrix. Results to be posted up soon. Also, i'm still having an issue with renaming cameras on E-Map Editor. Rename is ghosted out, yet last month i could rename them without any issues. Anyone have any ideas?

Hi Guys. I have 5 client workstations, all connecting to a cluster of 4 Geovision servers (running 2 x GV2008 cards in each). The clients view the cameras through Control Centre, mainly using the E-Map and Matrix views. Is it possible for these client workstations to have a GV-Joystick attached, and when selecting a PTZ camera, be able to control the camera, rather than using the on-screen display?

Hi Guys. My servers are running XP with 2 x GV2008 cards in each. I have workstations viewing the servers, they are running control center 8.3. I have Matrix showing all of the cameras, and E-Map showing a map with the cameras on. I had created an Emap locally on the workstations, and running it through Remote E-Map on control center. All working good. E-Map Editor allowed me to rename the cameras without any issues and plot them onto the map. I then had to change passwords on the servers, so just changed the admin password. Of course, did the same on the control center as well, as they are logging in with the admin credentials. All of a sudden, my working Emap no longer shows any cameras, so i'm guessing its not able to log in. If i try to create a new emap, i can log into the servers with Remote E-Map and it will allow me to plot the cams onto the map, but the rename function is ghosted out. Any ideas? Do i need to run E-Map servers on the servers or carry on standalone?

Hi guys. I thought i would ask everyones advice who has already run the latest Geovision release. I am running several GV 2008 cards with Lilin 7622 PTZs. Ok, the video quality isnt the best, and there is a bit of lag in the PTZ, but apart from that its fairly reliable. This is running 8.2. There are several control centres viewing the 64 cameras. Are there any advantages of me taking the risk of upgrading to the latest Geovision, or should i just stick with what is "semi" working. Are there any performance differences in the software or better audio support? Those are my main issues with Geo. Poor audio support.

I have had one of these for about 6 months now. I just wanted to see if i could use it for much, so it was an R and D piece really. I am impressed by the functionality of the unit. When i say functionality, i am talking about the mass of options that you have, from on-board recording, to snap shots, to 2 way audio. The image quality, i wasn't over-pleased with. Yes, at max res i had a nice clear picture but most of the time i prefer FPS rather than max res. Low light, i wasn't best pleased but with this being an IP camera i wasn't expected great results in the low-light. I have viewed this unit from all over the world whilst i travel, keeping an eye on the guys at work and shouting at them through the 2 way audio and have never had a problem. The software isn't t greatest to use and the PTZ function isn't amazing, this is what turn me off the unit. It was just a little too slow, but hey, if i wanted a PTZ i would have bought one. As it is, i ended up stripping this unit down to its bare components (board, lens, microphone, speaker) and building it into a covert concealment in a rucksack, powered by a 12 volt battery. inside the bag it was connected to a UBNT Bullet2HP, giving WiFi access to the camera from over a couple of miles away. Nice product to play with, and mobotix really have thought of everything with this camera. The accessories and kit that come with it covers everything. If anyone wants to see it set up at all, or have a play with one over the net, let me know. i will knock up a ADSL connection for it.

A system that i have used, may not be suitable for your application..... .....IP Camera connected to UBNT Nanostation or Bullet2. Set in Bridge Mode, 2.4Ghz wifi back to base station AP.......just a different angle

I use Samsung Techwin DVRS. Fantastic value for money. I use the SVR 960 and the 1680. All DVRs they do are D1 at 25FPS on every channel, with audio for every channel. E-SATA so you can add an external RAID. Upto 4 SATA drives internally. We even convert them to 12 volt internally so we can use them in vehicles. Intuitive OS, easy to use by buttons, remote or mouse. Very easy to setup for network use. For the 1680, we pay about £1500. This is the 16x16 channel version. They do it in 4, 9, 16 and 32

I am running this, and the user can only access the cameras that i let them access. but if they go through the host lists, they can see all of the names of the other cameras. I only want them to see 20 of the 64 cameras, and not the fact that the others exist.

Nobody done this before? It seems silly that Geovision would allow you to stop viewing of a camera, but that the user can still see that the camera exists....quite damaging....