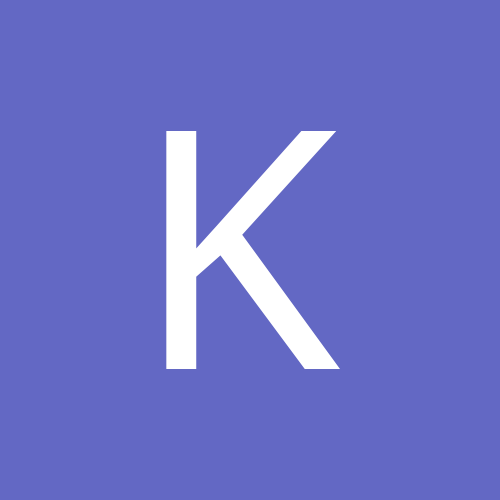 Content Count

50

Joined

Last visited
Community Reputation
0
Neutral
Sorry,I have only PAL version,have no NTSC version.

Dear All, If you need the latest Dahua PAL firmware,please contact with me,we can offer all the latest Dahua Firmware. My mail box is : kingcctv#gmail.com (#replaced by @)

I think most of Standalone DVR and DVR card can suit for your requirement,except: "It shall be possible to edit a short identification message on the recording by the operator".

Hi Sizzler,yes,DS card have blue and brown.now let me tell you the different: DS-4016HCI is blue card,have 4 chipset on the board. the detail,please see http://www.kingcctv.com/images/ds4016hci.gif DS-4016HCSI is brown card,have 3 chipset on the board. DS-4016HSI is brown card,have only 2 chipset on the board,this is the cheapest one. On another hand,there are a card,only for China,it's brown,the model is DS-4016HC,it have 4 chipset too,but it will have Chinese Character,some supplier call this as DS-4016HCI too,in fact,it's cheaper than DS-4016HCI. I think we can give you some suggestion if you need DS card,our website is: http://www.kingcctv.com Kingwood

Hi JOINDVR,I think 400Watt is enough for 2*DS-4016HCI. We sell several setting 64chs PC DVR system,we use 500Watt for 4*DS-4016HCI,it work very well.

Haha, As I know,for the software,Geovision is the strongest. For the picture quality,some manufacture from China and Korea is good too.

Hello SNG, I think Hikvision's SDK is good,and the picture is ok too,but the price is a little high.

Hi, If you need realtime record and good qaulity,please select DS-4016HSI or DS-4016HCI. If you need realtime record and stong software function,please use GV900. GV800 V8.3 is a good cards,but it's not real time on record,and it have strong function on software. If you have a small budget,I think GV800 V8.3 is a good choice.

Hi If you need better picture,I think Hikvision is better than Avtech KPD676

At first,you must have account to connect internet,after both side(home and DVR) have connect to Internet,then it's easy,perhaps you can do some setting on the router to forward some port. In normal,the manual in the DVR will tell you how to do that. If you want to connect the DVR with ADSL via phone line,please check your DVR,perhaps it have no this function.

Hello dneudecker, Because the USB DVR can only record 30FPS in total,so if you record two channels,whne play back,it will be quickly.

You need a DVR software,in normal DVR software can support a lot of protocol,such as Pelco_D & P etc. Of course,you can ask your supplier to provide a software to control the PTZs,in normal,they will have. If you have no,please contact with me,I will send a test of our company for PTZ,but please make sure your PTZ can support standard Pelco_D & P.

If your DVR can support to change the port,and your router can support many port forward,that's no problem. I think most of DVR and Router can support this function now.

Please post it on a forum for Geovision,the technical from Geovision will reply your question there.

I often configurate the PC DVR with DS-4008HCI/DS-4016HCI,it seemed worked well. The configuration as following: Mainboard:GA-EP31-DS3L(Intel P31 Chipset) CPU:Intel Pentium D 920 Memory: Kinston DDR2-800MHz 1G*2 H.D.D.: Seagate SATA/7200RPM 500G*2 Display Card: ATI 256M Power Supplier: 400W or above. I have ever install 4pcs DS-4016HCI in one computer and sell it to Poland,it work for about 1.5 years now,the customer tell me it's work well yet.