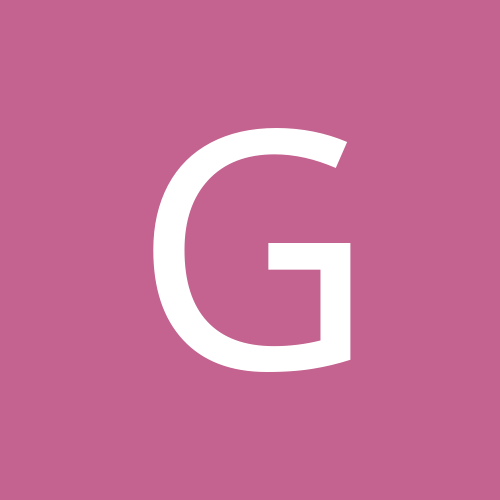 Content Count

2

Joined

Last visited
Community Reputation
0
Neutral
Recent Profile Visitors
The recent visitors block is disabled and is not being shown to other users.
Will increase in power budget will increase the distance i can run from 100 meters to 200 nesters?

Hi All, I am very new to this Forum. need your help in setting up Network for 64 Cameras in your Residential society. I am a DIYer and new to Networking. So far our society has installed CCTVs and spent unusual amount as they are unaware of technology. all the CCTV contractors have installed / repaired which worked temporary for 1-2 months and again they stop working.. I did extensive study on observed that this is due to poor cabling, poor power connection to Cameras, and frequent cable cut due to heavy vehicles etc., To mitigate this i did some research on google and decided to go with 8 port PoE+ Network switches with Armed Cat6 cable. I need help in choosing the right parts. I landed on few switches.. providing details based on my priorities.. 1. CP Plus: CP-TNW-GP8G1F1-12 This provides 30W per port, Support IEEE802.3af/at, Power Budget is 120W PoE, having 1 RJ45 and 1 SFP Uplink. i opted this as it has 120W power budget and it claim it can support up to 200-250 meters (Is this true? any experience?) , which i think fair enough as i sometimes need to run cable up to 130-150 meters. Since CP Plus is purely into CCTV, i believe this Switch is customized for CCTV and delivers better. Price: 125$ https://www.amazon.in/gp/product/B077QX2CVV/ref=ox_sc_act_title_12?smid=A1YKSBS8MF2VEP&psc=1 2. Netgear: GS110TP Netgear is market leader and Network switches and their switches are known for their robust build. and it also give life time warranty, but this switch 46W and claims optional external power supply to reach poe budget of 720w, that means i can increase the PoE budget by using external power supply. Will increase in power budget will increase the distance i can run. i mean, if 46W Power Supply works under 100 meter Cat 6 cable, will 120W Power Supply will works for 130-150 meters with the same switch ? Price: 148$ https://www.amazon.in/gp/product/B00LW9A328/ref=ox_sc_act_title_4?smid=A14CZOWI0VEHLG&psc=1 What we are using: We are using 2MP Cameras which need 26Mbps Bandwidth for 8 Cameras, PoE Budget need per Switch is 48W (12V. 0.5 Amp). 8 core OFC cables has already been setup and i need to decide and Media converters. My Questions: 1. Will increase in power budget will increase the distance i can run? 2. Which Switch is Best for our CCTV setup Netgear or CP Plus ? 3. Which SFP should i use with these switches. our length doesn't cross 2 Kilometers. earlier Single Mode Media Converters were used. any brand suggest would be helpful. 4. We are planning for Hikvision CCTVs will those compatible with CP Plus Switch ? 5. Whether should i use 8 Media Converters to convert 8 Cores or there any other options? i saw this Media Converter which has 8 ports https://www.aliexpress.com/item/Fast-Ethernet-switch-Converter-20KM-Ethernet-Fiber-Optical-Media-Converter-Single-Mode-2-RJ45-and-6/32974816293.html?spm=2114.search0104.3.6.22665bfbSkXF5C&ws_ab_test=searchweb0_0,searchweb201602_9_10065_10068_319_10059_10884_317_10887_10696_321_322_10084_453_10083_454_10103_10618_10307_537_536,searchweb201603_6,ppcSwitch_0&algo_expid=c58dfb43-0fa1-4322-b044-e3518ea5531e-3&algo_pvid=c58dfb43-0fa1-4322-b044-e3518ea5531e Thanks for your time and support.