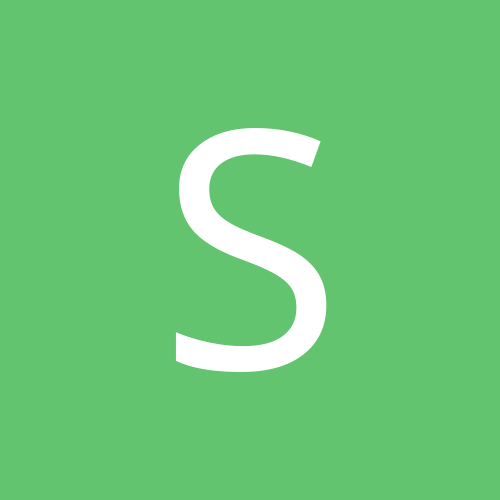 shoreviewsecurity
Members
Content Count

256

Joined

Last visited
Everything posted by shoreviewsecurity
Sorry for the delay... No. The Intellicam DVR's do not support IP Cameras.

No problem... I would definitely use cams with an IR cut filter especially on your outside cams. This choice is two fold. They do provide a cleaner night image and eliminates false triggering when recording in motion only. Some may also suggest a WDR cam and deploy separate IR illuminators. That works as well. This configuration will eliminate bugs triggering motion. A common problem with cams that have built in IR's. What's nice about all of the Intellicam DVR's is a feature called "Anti-Dither". This feature can be set at any number of seconds to not to begin recording until that pre-determined time frame. Additionally, the pre-record feature can be bumped up so nothing would be missed. Yes, it does work as I have done this on numerous occasions. It may take several attempts to find the happy medium depending on the environment. Anti-dither settings on one cam may not work as well on another cam. What is the distance of IR needed?? Be careful on this one. Although cam specs claim a certain distance, the effective distance is usually half. Although the IR will reflect out to the claimed distance, the effective distance is the key. You can also have too much IR washing out the image. For example, installing a cam that has 48 IR's in an area like a front door where the cam is only 10' away from the door will be an over kill. Inside cam is an easy one. Nothing fancy but again, what would be the IR distance?? Tell us what frame rate and resolution you would like to record in. A DVR that will record in D1 all channels at 30fps would be too much for your application ( in my opinion ). Typically, the human eye cannot tell the difference between 15fps and 30fps. Even a DVR that will record in D1 at 7.5fps may meet your needs. I have a JS XLA 4 channel recording at D1 7.5fps and it works for us. Please forgive me if I do not respond until this weekend. Getting ready here to meet Santa. According to the latest radar, he's in South America on his way to the states. I think Santa should stream his journey and mount a hi res cam on Rudolph's head. Although I like to think our surveillance system is the best, we have never been able to capture him on our system. Go figure. Very strange??

Merry Christmas to you as well and welcome to the forum... You may recognize me as an Intellicam DVR fan. As you are very much aware, there are many many DVR's on the market most of which are decent DVR's. I have often been told that I have tunnel vision, as the only DVR we use in our local market is the Intellicam DVR. It serves our customers needs and then some. Once we found this platform we never looked back. It just works. I am glad to see your budget is realistic. Spend your money correctly the first time around. The DVR should be the "easy" part. The cams on the other hand may be a challenge depending upon what you are looking to monitor, outside, inside, field of view, IR or not, etc. If there are 10,000 DVR's on the market there has to be 100,000 cams. I think you get the point. I can only comment on the Intellicam DVR and hope others will comment on the Digimerge product and the others as well. You mention you are looking for MPEG recording. The Intellicam DVR records in .dav and .mp4 files and they will not play in a windows media player but can be easily converted using the provided file player. I might add that reviewing archived video can be accomplished using the embedded web viewer anywhere. Additionally, once the File Player program is installed on your PC and you click on a downloaded video file, the file player will open and play that video. In other words, it's just another media player loaded on your PC. Let us know what you are looking to monitor and I'm sure we can point you in the right direction. Also, please remember, your system is only as good as the cameras then the DVR. High-end cams on an entry level DVR would be a waste. Conversely, low-end cams on a high end DVR would also be a waste. It is truly a balancing act to some degree. Good luck with your search.

Your Welcome. Good luck with your search.

Nothing fancy. We use the ones listed on our site. UTP will work but shielded is a plus.

The Intellicam D1 DVR will record in D1 real-time at 30fps. Hands down!! A nice DVR. Yes, it only favors IE though. Also the D1 and the JS RTA has a sub stream feature so if you are recording at a full 30fps in D1, you can stream at a lesser rate. Trying to stream, especially all channels at that rate will slow things down ( Internet viewing ). You may want to insure the other DVR has this feature especially if you want to view all cams at the same time. The sub stream can be set for CIF at any frame rate you wish.

None in my opinion. I have run Cat5 over 700' hauling video and PTZ control over the same cat5. You may have to be a bit careful running it next to other electrical wiring though. I powered the PTZ at the camera location. Cat5 would have never carried the load.

Typically we run Siamese cable. It incorporates both the coax for video and 18 gauge power leads all in one. You could use cat5 as well for short runs if you are going to haul power to the camera as well using the same Cat5 cable ( one pair for video and one pair for power ). Cat5 will prepare you for IP cams if you decide to get them down the road especially while the walls are open. You will need video baluns if you run cat5. DVR?????? Please tell us what you are looking for in a DVR. I am not at all familiar with the one you have but have seen other posts about it. Definitely entry level. Sounds more like a camera issue than the DVR regarding image quality.

Hi Phil, Your welcome... So we understand, you are trying to access the DVR using the "software" included?? I looked at the specs and it indicates this... Network & nbsp; &n bsp; RJ45, TCP/IP, DDNS, IE based control DVR Although kind of a funny way to say it??? That leads me to believe by typing the DVR IP address into IE, you should get the embedded viewer. If this DVR truly has an embedded web viewer than utilize that as opposed to the software both on site and remotely. The CIB website in Google indicates the site may be harmful so I did not click the link.

In our DVR's this DNS number is required in order for the DDNS service to work. DYNDNS, NO-IP, etc

Hi and welcome to the forum... This is called IR back wash ( at least that's what I call it ). This is a result of the IR reflecting off the lens or sun shield. If the IR's are not isolated completely from the lens, it will reflect back and create that fogging effect. Some less expensive cams have a sponge or rubber grommet that provides this isolation. If your cam has this, insure the grommet is seated completely against the glass. Also, if the sun shield underside is not black, this will also create this effect. Either slide the shield back or paint the underside. One or the other or both of the above should solve the problem.

Hi and welcome to the forum, I have been watching this thread and would like to try and help. Typically with any DVR and remote viewing, port forwarding will need to be configured in the router or router/modem. Usually 2 ports have to be forwarded to the DVR's static IP address. For example... Let's assume the DVR IP address is 192.168.1.110 Port 80 will need to be forwarded to 192.168.1.110 and whatever the other port specific to that DVR will need to be forwarded as well. Our DVR's need port 80 and 37777 forwarded. Also insure the DVR gateway address matches your network gateway as well. Usually 192.168.1.1 OR 10.1.10.1 depending upon the ISP and the type of service. I tried to locate an owner's manual but failed. It should state which ports need to be configured. Also, depending upon the Internet provider ( ISP ), once you configure port forwarding and attempt to "remotely" log into the DVR from the same location using the public IP address, it may not work so don't be alarmed. Some ISP's do not allow you to "go out" and come "back in". You may need to try from a PC that is not on the same network. In an effort to be clear… the DVR IP address is not the same as the public IP address. To find what your public IP address is go to… http://whatismyip.com I hope this made sense. Good Luck Mike

Hi and welcome to the forum... I am very familiar with both DVR's and I honestly favor the Intellicam DVR. The Hik is a nice unit as well but the Intellicam DVR is easier to set up, use and has a few more bells and whistles. Both will accommodate your need for multiple locations, etc in that having several locations, you can view all locations using the Client Software on one PC. The one limitation of the Hik is it will only stream a maximum of 24 network connections. In other words, let's assume at one location you are viewing all 16 cameras from a retail store and someone else wants to also view 16 cameras from the same location at the same time, the second person will only be able to see 8. 16 + 8 = 24. The Intellicam DVR does not have this limitation. I have personally tested this as I have several customers who have needed this flexibility. I have created a YouTube video demonstrating the Client using 4 Intellicam JS DVR's viewing on one PC. We have both platforms installed in our local market but as I mentioned above, in my opinion, I prefer the Intellicam DVR. There are many great DVR's out there but once we experienced the Intellicam JS Series DVR, we never looked back. It has been easier to maintain one DVR platform so if our customers wish to expand to other locations, they can too see all properties at once. Also, we know this DVR inside and out and Intellicam provides superior support on the rare occasions I have needed it. Good luck with your project.

It varies but our DVR starts out at 5VDC and fluctuates a few volts down. Any fluctuation will indicate data.

Typically you can use a VOM to check for DC voltage coming out of the RS-485. It may vary but what I have done in the past is take a reading in the neutral position and then send commands to the camera. When sending commands, the voltage should fluctuate. Are you sure the cam address, baud rate, stop bits, etc are set in the software that mirror the cam settings. If you are seeing the light flash then the cam is seeing the command but does not recognize it. Does the camera display a start up menu indicating its' dip settings?? The reason I ask is I have found that by referring to the manual and setting the dip switches on one camera I dealt with they ended up being opposite. I figured this out when I noticed upon cam start up the address was not what I thought the dip switches were set for, etc. Drove me a little crazy. You may want to connect the cam directly to a monitor and not through the DVR as the menu may flash momentarily as any command will make the menu disappear even if you are not trying to move the cam. Oh and one more thing... Insure the polarity is correct. Try swapping the data lines. Hope this helps.

It was a pleasure and I am glad to hear you are pleased with the DVR. Thanks and if you need any additional assistance in any way, please let me know. Mike

Thanks. I think I'll stick with the first one for now.

Is there an easy way to convert from C to F in your head??? I always have to find a converter on the web. Oh and sorry for shifting this thread away from the primary subject. Someone needs to post another wild install picture or story. Yea Soundy... Had an exact type install here a few years ago. I was in a metal 2 story building, up in the eaves, running cable and once I was done I almost passed out and was soaked from head to toe. Temp was in the mid 90's but had to be 120+ where I was. I know... I hate the cold and now I am complaining about the heat.

How do you guys deal with the cold up there?? I see the one pic has snow on the roof. I can't imagine. Our policy is " No Installations When The Temp is Below 40 Degress " Just kidding but the older I get the more I HATE the cold. Rory I'm heading your way. I wish I also like the sign on the door. Can't miss that!

Sorry for the delay... Yes I can. I have changed the DVR to record in D1. Waiting for night to capture a night image. The DVR will play a role in quality. For that matter even 2 different PC's displaying the same DVR images may differ as well. I have 2 PC's with monitors side by side on my desk. When I open the DVR using this PC that has a decent video card and compare it to the other PC, which has a generic card, there is a noticeable difference in quality. Just so many factors play into quality in the end. Once night falls ( east coast ) here I will capture a night image and post in D1. Thanks Mike

Hi Mark, Thanks for the info. I was aware of this and have corrected the problem or so I thought. I wonder if Google holds info like that for a while. I will contact them. I had a few video demo files on that site that were an issue???? We are NOT attempting any harm. I have uploaded that page to a different site. Please try this one and also advise if you receive the same result. What's wierd is I do not get that warning here on any of our PC's. http://njcctv.com/camdemo2.html Thanks again, Mike

I have personal experience with the camera above ( the one pictured in your post ). A nice cam but don't hang your hat on the IR distance. Although it states 50m usually you cut that in half for effective IR distance and depending on other factors, it may "reduce" even more. This cam however will serve the needs of most residential applications. Be careful of the amount of IR's when using in close proximity to the subject matter as if there is too much IR you run the risk of IR wash out. In other words over saturating the image with IR. Also, try and find a cam with an IR cut filter. This provides much cleaner night images then a cam without. The above camera in your post does not have this feature. Here's a link to actual images from a very similiar cam so you can an idea of what to expect. I would even go as far to say the exact camera???? Good luck with your project. Mike

WOW - A classic!! This is a classic example of insuring a professional does the work initially. I know... define "professional". People are not willing to pay for quality work. Just too many fly by night companies out there. In the end the customer really does not know the difference I suppose. A shame as your customer is paying twice. I've seen some wild stuff too but that takes the cake.

We are actually located in South Jersey and have never had to install a camera in a housing due to our climate. The biggest issue we have is the salt air not only eating away at the cam housings but salt air clouding the lens. You'll be fine.

I completly understand. I would at least replace the cameras and go from there.