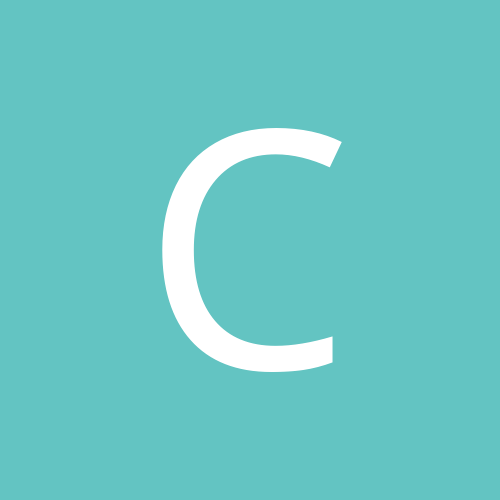 Content Count

122

Joined

Last visited
Community Reputation
0
Neutral
I'll tell you NSTAR is my best salesman. Everytime I encounter a customer using NSTAR, it is not very hard to switch them to use my product. NSTAR or Honeywell Access will constantly give you excuses as to why the system is not working properly instead of supporting you in trying to fix the problem. Where are you located?

Jerome, What locks are you installing that you have to install the "Manufacturers" Power supply. If you are speaking of an electrified crashbar, Altronix has a new power supply out that will handle 2. Some manufacturers electrified crashbars will say you have to use there power supply, i.e. "Von Duprin" the power supply from them is very expensive. You can use the Altronix "Strike It" series that has more features and comes with all the options the Von Duprin power supply does for half the price. Oh did I mention you can control to electrified crash bars with an in-rush current of 16 amps each. go to www.altronix.com to get the cut sheet.

JVC VRN software runs on linux. Need a server with NO OS. Part number is VRN-ESSCD. You get the OS and 1 Camera license. Each additional license is Part number VRN-ESS1. No yearly licensing fees. Once you bought it it's yours forever. You can use many different manufacturers cameras. The list below is not the most current, but it is pretty close. Arecont Vision AV2100 IP CAM-Fixed & MegaPixel Axis 205 IP CAM-Fixed Axis 210 IP CAM-Fixed Axis 211 IP CAM-Fixed & POE Axis 213 IP CAM-PTZ Axis 221 IP CAM-Fixed & POE Axis 225fd IP CAM-Fixed & POE & Dome Axis 2100 IP CAM-Fixed Axis 2120 IP CAM-Fixed Axis 2130 IP CAM-PTZ Axis 231d IP CAM-PTZ & Dome Axis 232d IP CAM-PTZ & Dome Axis 2400 IP Encoder 4-Channel Axis 2401 IP Encoder 4-Channel Axis 241q IP Encoder 4-Channel Axis 241s IP Encoder 1-Channel Axis 2420 IP CAM-Fixed D-Link dcs2000 IP CAM-Fixed (Limited Support) Flexwatch 200a IP Encoder 1-Channel Flexwatch 500a IP Encoder 6-Channel Flexwatch 3400 IP Encoder 4-Channel IQinVision iqeye3 series IP CAM-Fixed & MegaPixel IQinVision iqeye5 series IP CAM-Fixed & MegaPixel IQinVision iqeye7 series IP CAM-Fixed & MegaPixel JVC vn-a1u IP Encoder 1-Channel JVC vn-c10u IP CAM-Fixed JVC vn-c11u IP CAM-Fixed JVC vn-c20u IP CAM-Fixed & POE JVC vn-c30u IP CAM-PTZ JVC vn-c205u IP CAM-Fixed & Dome JVC vn-c625u IP CAM-PTZ & Dome JVC vn-c655u IP CAM-PTZ & Dome JVC vn-e4u IP Encoder 4-Channel Mobotix m1m IP CAM-Fixed Panasonic nm100 IP CAM-PTZ Panasonic np472 IP CAM-Fixed Panasonic ns324 IP CAM-PTZ & Dome Sony snc-cs3n IP CAM-Fixed Sony snc-df40n IP CAM-Fixed & Dome Sony snc-df70n IP CAM- Sony snc-rz25n IP CAM-PTZ Sony snc-rz30n IP CAM-PTZ Sony snc-rz50n IP CAM-PTZ Sony snt-v501 IP Encoder 1-Channel Toshiba ik-wb21a IP CAM-Fixed & MegaPixel Vivotek ip2111 IP CAM-Fixed Vivotek ip2112 IP CAM-Fixed Vivotek vs2101 IP Encoder 1-Channel Vivotek vs2402 IP Encoder 4-Channel

streaming mpeg4 I have had several people ask me how to do this and I just asked ATV on Friday. I am awaiting there response. Thanks,

what are you looking for?

JVC DOES NOT use Milestone for their software. JVC software is a Linux based product. It blows Milestones doors off. It is priced much better and is Made in the USA.

you will need a relay for the PIR to trigger and use a timer module from Altronix. You can program schedules for the relay.

Well if they want key entry and prox, but you have only glass doors I would recommend you do one of two things. 1. Maglock with Pin/Prox reader. Program the system if your system is capable to unlock on either entry. If they use there card they can get in if they use there pin they can get in. Other Option 2. Maglock with Prox and a Key Switch. If they don't have there card they can use there key to open the door. If you tie in the Status to the Request to Exit you will also be able to log when they use the key. No need to spend all the money on Folger Adams and other hardware.

The JVC VRN100U although stating up to 16 cameras, we can actually do up to 24 cameras per VRN. This said you will need to VRN100U's. These are Network Video Recorders. The other thing you will need is network encoders for the analog cameras. JVC also has the VN-E4U. This is a 4 channel Encoder. You can do a video wall with the VRN-100U. There is an actual tab on the software that says "Video Wall". This is where you can go and setup the video wall the way you want it. All we need to do is basically tell it what IP address the monitor is on. We also recommend using a parrallel network for the video. The great thing about the VRN-100U is that we use it as a bridge between the company network and the video network. Therefore we are not using bandwidth while storing video. We only use bandwidth when viewing over the network. Even then the bandwidth is minimal. The VRN also serves as a firewall between the company network and the cameras. The system runs on a linux kernal. There for it is not susceptable to viruses such as the windows based system. This could be your solution. Come check out the JVC booth at ISC West. We can show you all the features there.

Thomas I can honestly say that bandwidth is not much of an issue when using the JVC IP Solution. JVC has a complete IP solution that currently works with 14 different manufacturers of cameras without the need of any special software. Plug and Play. Just to name a few Axis Sony Toshiba Panasonic Samsung D-Link Flexwatch and of course JVC The software is very user friendly and programming is very simple. We DO NOT suggest putting the cameras on a companies network. We ask you to build a parallel network, bringing the cameras to a switch. You would then connect the switch to the VNR. JVC's VNR has 2 NIC cards. One is to bring the cameras in from the switch the other is to put on the network. Therefore we are not using any bandwidth for recording of the cameras. We will only use bandwidth when we the customer is viewing cameras over the network. Even then we are only looking at 1 IP address whether it be 1 NVR or 100 NVR. The VRN is firewall protected and has 4 levels of password protection to hide cameras. The thing I like the most is that it is LINUX based. There are 60,000 of these machines out in the field. The government uses it as an e-mail server. JVC has partnered with the data storage company and have successfully conquered the ability to store video on this video server. We also have Map Consoles, VOIP, Video Walls etc. etc. etc. We can integrate with Object Video, Access Control, POS and so on. Check it out. the part number for one of the VNR is VRN-100U-1320. This is the 1.3 Terabyte unit. We also have a 2 Terabyte unit. We have additional storage through JVC of over 90 Terabytes and through the company JVC has partnered up with we have the capabilty to store up to 92 PETABYTES. List Price on the 1.3 Terabyte Unit is about $12000. let me know if you have any other questions.

does the camera have a pal/ntsc switch???

Cool your using Keyscan. I'm the rep in the Mid-Atlantic. Access Bundled Plenum can be costly but it could also be a real labor saver depending on the cable runs. Access Bundled should come with the following cables 22/6 shielded for Card Reader 22/2 for door contact 18/4 or 22/4 for request to exit PIR or request to exit button 18/2 for Lock Power Where do you buy from?

Stanley Security Solutions is in Integrator as well as owner of some other companies like intivid. Stanley Security solutions just recently bought ISR Solutions Largest Lenel Dealer in the world. They already owned Best Access, the 2nd largest Lenel dealer in the world. Check out this Manufacturer of Access Control. I am the rep, but I used to install. I've installed Lenel, Andover, Software house, Northern and Keyscan. Keyscan is an Excellent access control system with 2,4, or 8 reader panels and 2 different types of Elevator control panels. You can use any combination of panels, so flexibility and expandibility become very easy. We also integrate with 13 Manufactures of DVR's. Please go to the website below for more info www.keyscan.ca

I mentioned Pelco, because it seems to be a standard protocal on many PTZ Cameras and Speed Dome Controllers.