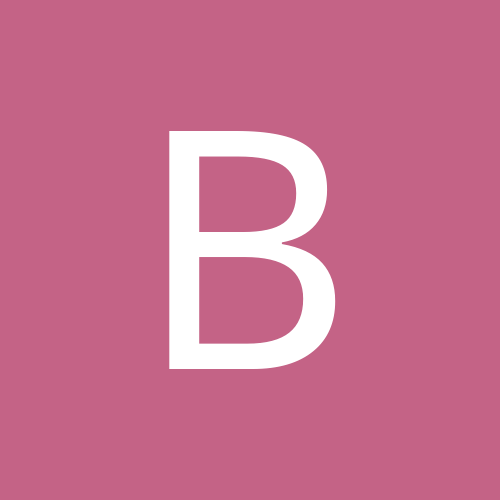 Content Count

6

Joined

Last visited
Everything posted by Blend34
Hey forum folks, While I'm not new to digital CCTV, I'm new to this forum. I'm an apartment owner trying to ensure security in a dodgy neighbourhood. At the moment, I'm working on a few things: 1. A concealed camera for the side entrance alley on top of the air con. Version 1 is a bird box with an Arlo Go. But the distance is a bit too far to get a good view of what's happening. I've roughly calculated that the ideal level of zoom would be 8x, which would take the area of interest to full screen. Lighting is also an issue during both day and night. Because of the apartment side wall, the light hitting it washes out the lighting during the day. I guess the Arlo doesn't have HDR. At night, there's good visible lighting, but I'd like to add some kind of discrete/inconspicuous IR light. 2. A camera for the garage. At the moment, when my car is parked there, my dash cam can capture a few hours of video until the battery runs down to the cut off level. I have a storage unit which I'd like to equip with a camera, but because this is at ground height, it would need to be even more discrete. I tend to think that increasing the battery time of my car dash cam is my best bet. 3. I want to setup a Windows PC to run Blue Iris to give some smarts to the cameras. Look forward to discussing these things at details in the relevant forum/thread. Feel free to point me in the right direction for where I should post or what I should read.

Good points. Where I live, things are a bit different. There is no single owner of the complex, but rather ownership is made up of the tenants collectively. That is known as the body corporate. We looked at getting the body corporate to install cameras, but it was too complicated. E.g. Where will the system be placed, who will have access, financial approvals, etc. The area that is being monitored is an entry way, which is a public space. So, it's legal in Australia - I checked. As to whether other tenants see it that way is another thing as you pointed out. I'm actually more worried about the people that have been seen loitering, stealing, and leaving blood soaked shirts in that entry way. A risk I'm willing to take to give my missus peace of mind. Onto the matter at hand, I thought that a varifocal camera by it's nature doesn't have zoom. I would be happy with a fixed zoom lens, but not sure such a thing exists.

I'm looking for a small dome camera to fit inside a bird box enclosure to monitor the entry way of my apartment complex. TLDR, the camera base can't have a diameter of more than 120mm. The height from the base to the top of the dome can't be anymore than 99mm. I have a flattened dome camera, a Reolink D400 which fits in there nicely. But, it has no zoom. Also, I don't like how the IR LEDs give it away. Even if the IR LEDs are off, they're still a silvery colour. It may be that I need to get a camera with the appropriate level of zoom and take it out of it's mounting enclosure, and find another way to mount it, such as spray foam. Would really like to use the existing bird box, as it's already there, and the appearance won't change. Ideally I'd have 8x zoom to see the frame that I want to monitor, full screen, but I think if I have to, I can get away with 5x zoom. 3x zoom is not enough. I plan to use a separate IR illuminator for night time. Detail: The bird box that I have is 99mm deep x 137mm tall x 129mm wide. But because the middle height of the viewing hole is not exactly in the middle, and the slanted roof, the base can't be more than about 120mm. The depth from the base to the lens can be up to 99mm. The bird hole aperture is 36mm.

I'm thinking that it may just be that I need to make a similar looking bird house, but bigger. The smallest I could find was 17cm x 17cm.

The reason I want it to be covert is because it's a bit high up. Above the fence line. My next door neighbour may get paranoid/annoyed that I'm looking at him. Also, it's an apartment complex, so, again, I don't want to make people feel uncomfortable. Yeah, the Arlo camera is crap. Never realized that the small distance and lighting situation would make zoom so necessary.

Are any of these IR LEDs discrete? I.e. Can you visibly see the red LEDs? I'm looking for something that doesn't bleed visible light.