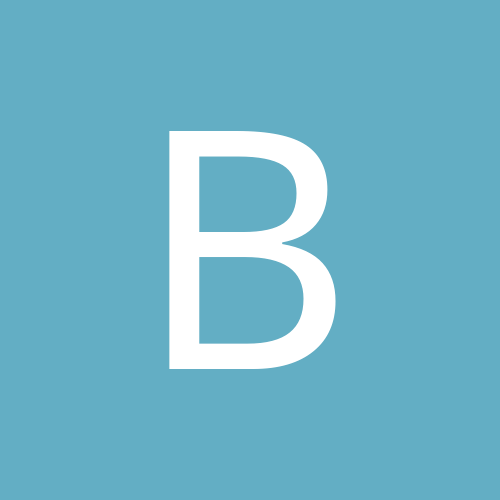 BradsbadatCameras
Members
Content Count

3

Joined

Last visited
Community Reputation
0
Neutral
Recent Profile Visitors
The recent visitors block is disabled and is not being shown to other users.
They are set to H264. Yeah, I know the system is incredibly old. Unfortunately, it's what's been sent to our office for now. Hopefully, I can convince them to upgrade at some point. Luckily, I left all cameras connected direct to the NVR last night, hoping a miracle might occur. Lo and behold, this morning when I came in, all 3 cameras are up, active, and accessible. Still no idea what changed, but I'm just gonna wait and see if they continue working and go from there. Thank you for chiming in and suggesting the H check.

So, here's my setup: I'm running an ICRealtime NVR708NS-V2. It's an 8 port PoE with 1 TB of storage. I have 3 ICRealtime PoE cameras, and 3 HiKVision PoE cameras. The 3 HiKVision cameras are giving me trouble. I've logged into them via a switch and activated the ONVIF profiles. After doing this, I can see the cameras on the NVR. If I leave them connected to the switch, I can then connect them to the NVR flawlessly. However, the NVR has builtin PoE ethernet, and when connected directly, the cameras are viewable, assigned IP addresses within range of where they should be. I enter the necessary information and admin/password combo and attempt to add the device. They are then listed in connected devices, but the status has moved from a green checkmark (visible when seeing them in the "check for devices" list to a red x (visible after being added to the NVR). At this point, the cameras are selectable, they occupy channels on the NVR, but the screen is a black box which eventually shows the message "Log in return time is up" Seemingly at random, one or two of the camera swill begin working, and stay working for unpredictable amounts of time. I've checked everything I can think of, so here I am looking for ideas. Somebody save me, please. Also, I've only just joined the forum, and I don't have much experience with systems like this in general, I'm certain I've not included some useful information, so just let me know what else you need to know so you can tell me how much I don't know.

I really don't know very much about camera and security systems, but I do know a bit about tech in general, so I've been nominated by my office to take over the setup of the secondhand devices we have received. I already have questions. Thus, I am here.